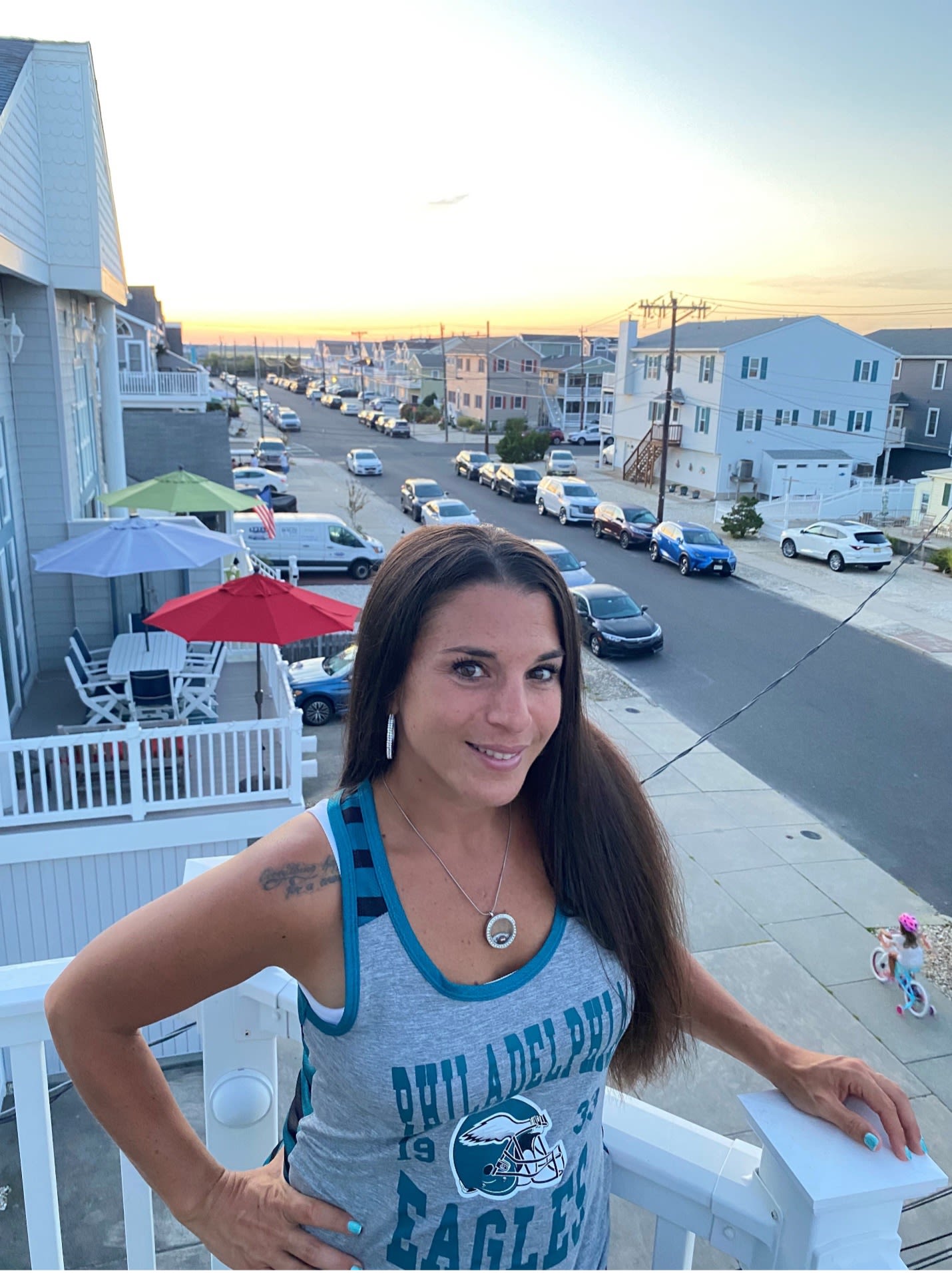 Teresa Blaese
Teresa Blaese has been a physical education, first aid and CPR, and athletic training teacher at Highland High School for 17 years. She also oversees the Teen Pep program, which is a special leadership course for selected members of the senior class. Raised in the house of a South Philly native and 45-year Season Ticket Member, the Eagles were a huge part of Teresa's upbringing. She graduated from West Chester University with a degree in kinesiology. Teresa and her husband, John, have two boys – Cole (5) and Carson (3).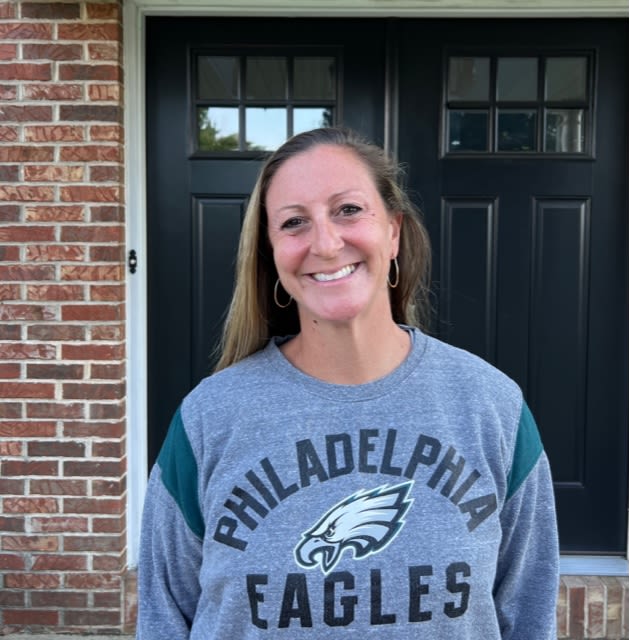 Lisa Belz
Lisa Belz has been teaching mathematics at Council Rock High School South for 20 years. She currently teaches AP Calculus, Geometry, and Algebra 1. Lisa graduated from Council Rock High School in 1997 and earned her teaching degree from The College of New Jersey. During her time at TCNJ, she played field hockey and won a National Championship with her team in 1999. Aside from teaching, Lisa spent 19 years coaching field hockey, including 12 as the head coach. Lisa is married, resides in Churchville, Pennsylvania, and has three children – Charlie (11), Julianna (9), and Raya (6).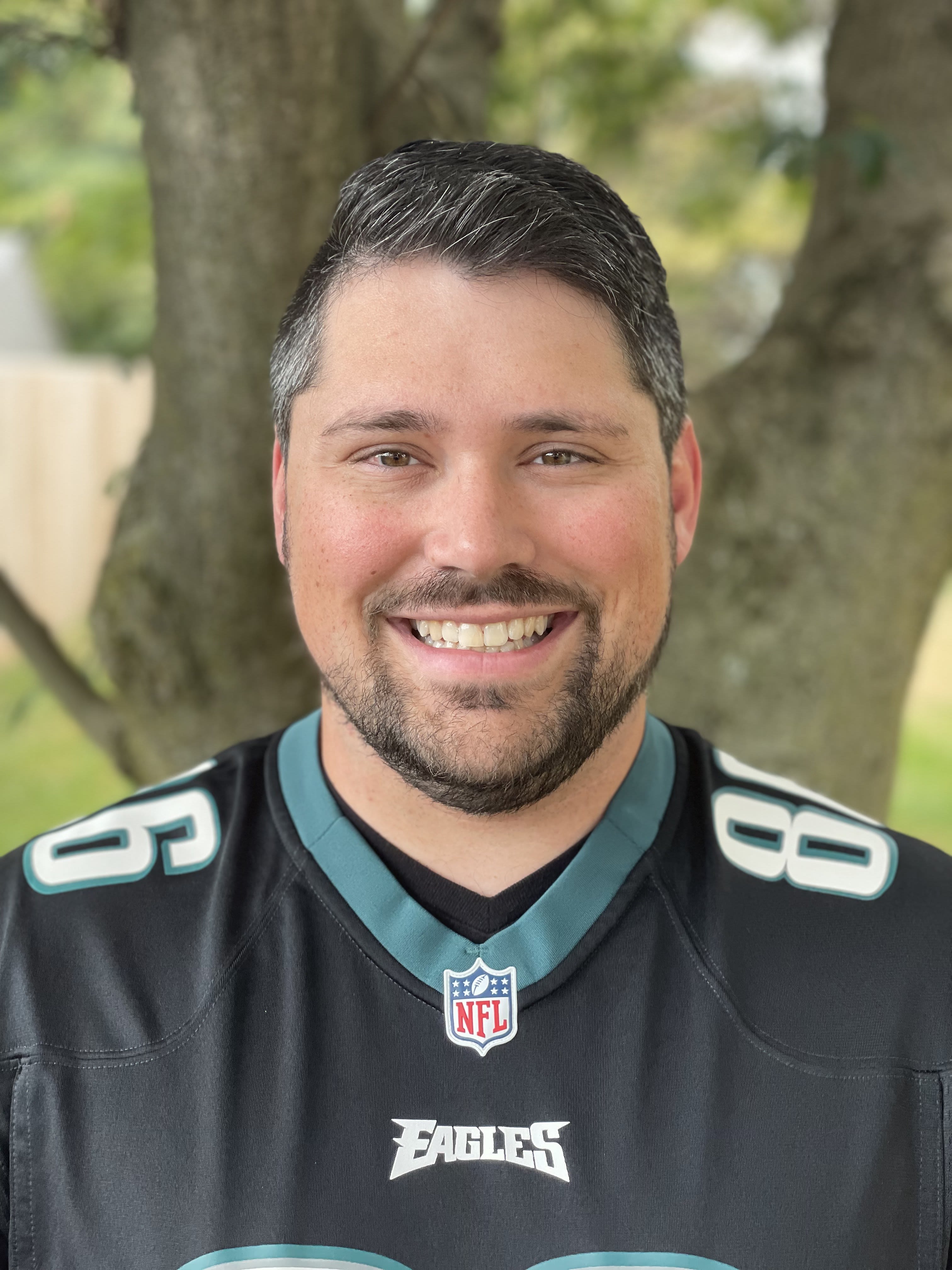 Dan Lingle
My name is Dan Lingle and I am a Technology and Engineering teacher. I am entering my seventh year of teaching and my fifth at my current district and alma mater, Northern Lebanon. My passion for teaching is directly linked to my passion for helping students succeed. More than just teaching material, I strive to ensure that every student feels cared for while in my class. In addition to teaching, I also coach bowling in the winter and track in the spring along with advising our school's Technology Student Association club. I am also working on my Doctorate in Educational Leadership! When I am not working or coaching, I enjoy getting outside to play a round of disc golf or sit around a campfire. I have been a Philadelphia sports fan for as long as I can remember. I think my first memories as an Eagles fan are in the early 2000s and the incredible run the team had with Andy Reid and Donovan McNabb. I haven't been to too many games, but I do remember being at the Season Opener in 2008 and watching McNabb throw a deep ball to DeSean Jackson on the first play of the game. I was lucky enough to be at the parade down Broad St. in 2018 and I'll never forget how incredible that day was. I am beyond honored to receive this award, go Birds!