Philadelphia Eagles
Chassidy King
After spending more than a decade in the marketing world working in the sports (Creative Arts Agency) and entertainment (Black Entertainment Television) industry, Chassidy King was inspired by a job posting in the Chester Upland School District and decided to dedicate her career to preparing children for the future. King is the marketing instructor at Chester High School, where she shares her real-world experience in the classroom. At Chester High School, she has also taught courses about career readiness and financial literacy. She has spent the past four years as the Distributive Education Clubs of America advisor and the last three as the Senior Class Advisor. To help prepare the next generation of entrepreneurs, King's students participated in the SIFMA Foundation Stock Market Game, which featured a visit from Congresswoman Mary Gay Scanlon to speak to the students about economics. Two of King's students were nominated and selected to participate in Drexel University's NOAIP Commercial Real Estate Program. Leveraging her television background, King started CH Urban News, a weekly morning news segment that informs students and staff about events and activities at Chester High School. A lifelong learner, King is a role model to her students by pursuing her master's in Career and Technical Education concentrating on Marketing with a certification in Urban Education. King earned her bachelor's degree from Virginia State and a master's degree in Strategic Communications from Seton Hall.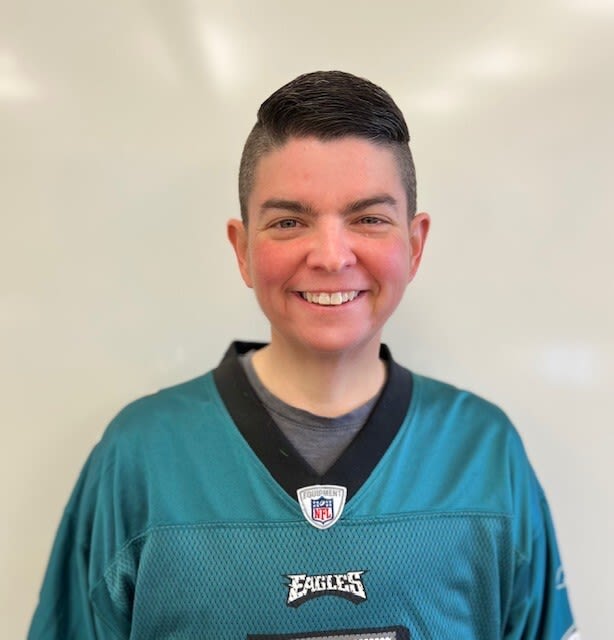 Ashley Mansfield
Ashley Mansfield is in her eighth year as an autistic support teacher, currently teaching at McCaskey High School in the School District of Lancaster. Ashley's passion for teaching is inspired by her parents, who were lifelong teachers. Ashley uses creative and out-of-the-box teaching methods to help her students achieve independence and master the life skills needed to become Life Ready Graduates. By combining various teaching techniques, she has been able to not only promote independent work but also encourage the students to engage in group activities. Many activities are designed to get the students out of their seats and working together. When the pandemic hit in 2020, she continued to engage her students through a virtual platform. This included home dropoffs to ensure that each student had the materials to participate fully in their education.
Ashley's students have played a crucial role in her personal life. Spending the last eight years in the classroom has taught her how to see life's challenges from a positive and adaptable perspective. In 2019, Ashley's wife, Jen, gave birth to their son, Adam, at 24 weeks gestation. Ashley spent her days with her students and her nights and weekends at the NICU with her family. Adam passed away in March 2020 after three and a half months of life. The perseverance and love she sees every day in the classroom got Ashley through and helped her prepare for the birth of her healthy and happy second son, Spencer, in November of 2021.
Ashley graduated from Millersville University and is finishing a master's degree in sports administration. She is a true 5-for-5 Philadelphia sports fan and travels to as many sporting events as she can each year. She lives in Lancaster County with Jen and Spencer.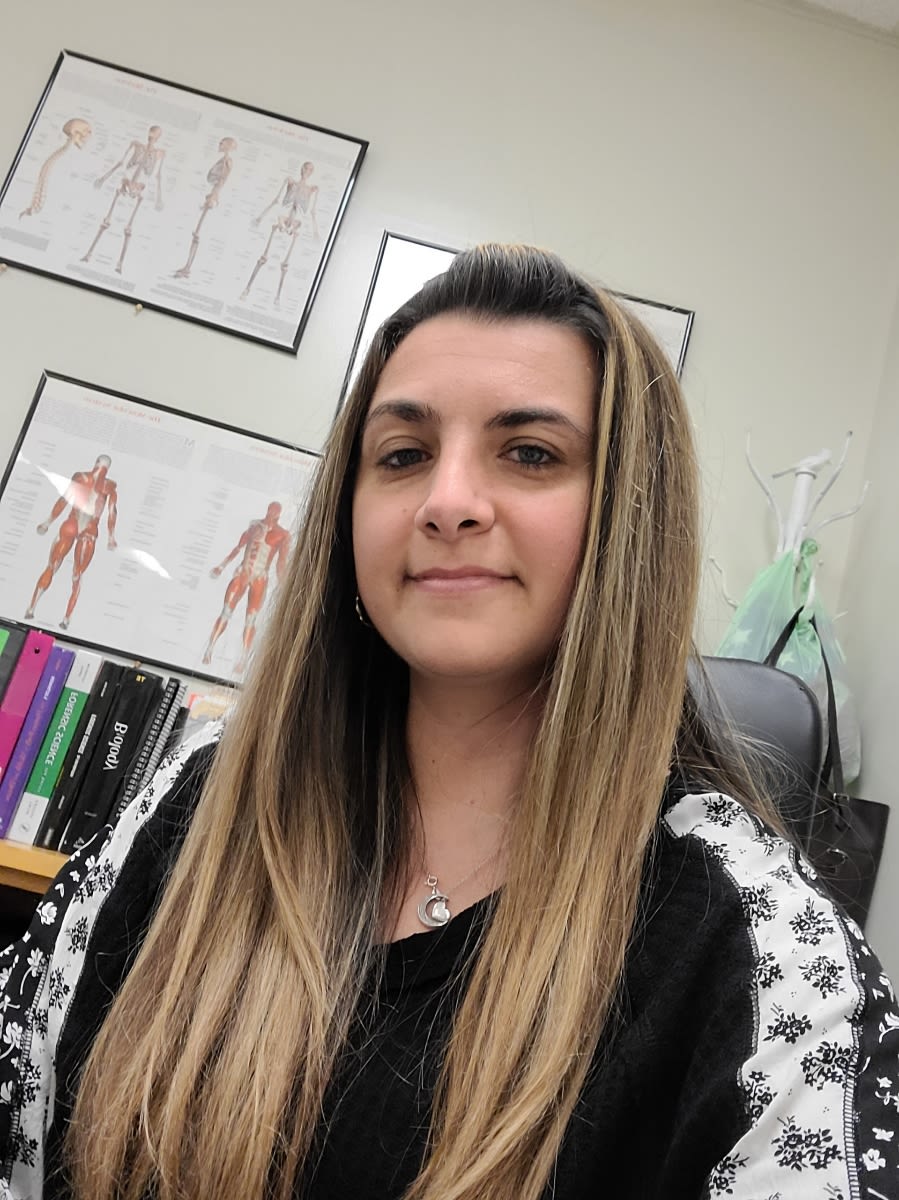 Christine Dunne
Christine, born and raised in Philadelphia, is in her 12th year teaching. Christine graduated from Northeast High school, obtained both her bachelor's and master's degrees in education from Drexel University, and is currently pursuing her administration certification. Christine has been teaching at Philadelphia Academy Charter High School for the last 9 years where she currently teaches biology and anatomy & physiology. Christine is also certified in special education which is what brought her to Philadelphia Academy. In addition to her love for teaching in the classroom, Christine enjoys spending time with the students in extracurricular settings. Christine is the high school science fair coordinator, mock trial advisor, community outreach advisor, student council advisor, junior class sponsor, and head flag football coach for the Lady Chargers. The Lady Chargers were a part of the Eagles initiative in creating the high school flag football league last year and looking forward to their second season this spring. Christine is also a member of the Bensalem Ramblers Football and Cheerleading Board of Directors, where she donates her time helping to grow the program. She is also the head coach of the Tiny Tots cheerleading team composed of 3 and 4 year olds just starting out in cheerleading. Christine is married with four beautiful children, Ryan Jr. (17), Colin (13), Morgan (12), and Aubrey (10), who all attend Philadelphia Academy as well. Christine and her husband, Ryan, are also in the process of adopting a beautiful little girl to complete their family who already knows what to do when the Eagles score a touchdown! The Dunne family is a true Philadelphia sports home in which "we bleed green". If we are not on a soccer field, football field, or softball field, or lacrosse field for our own children, we are watching it on tv!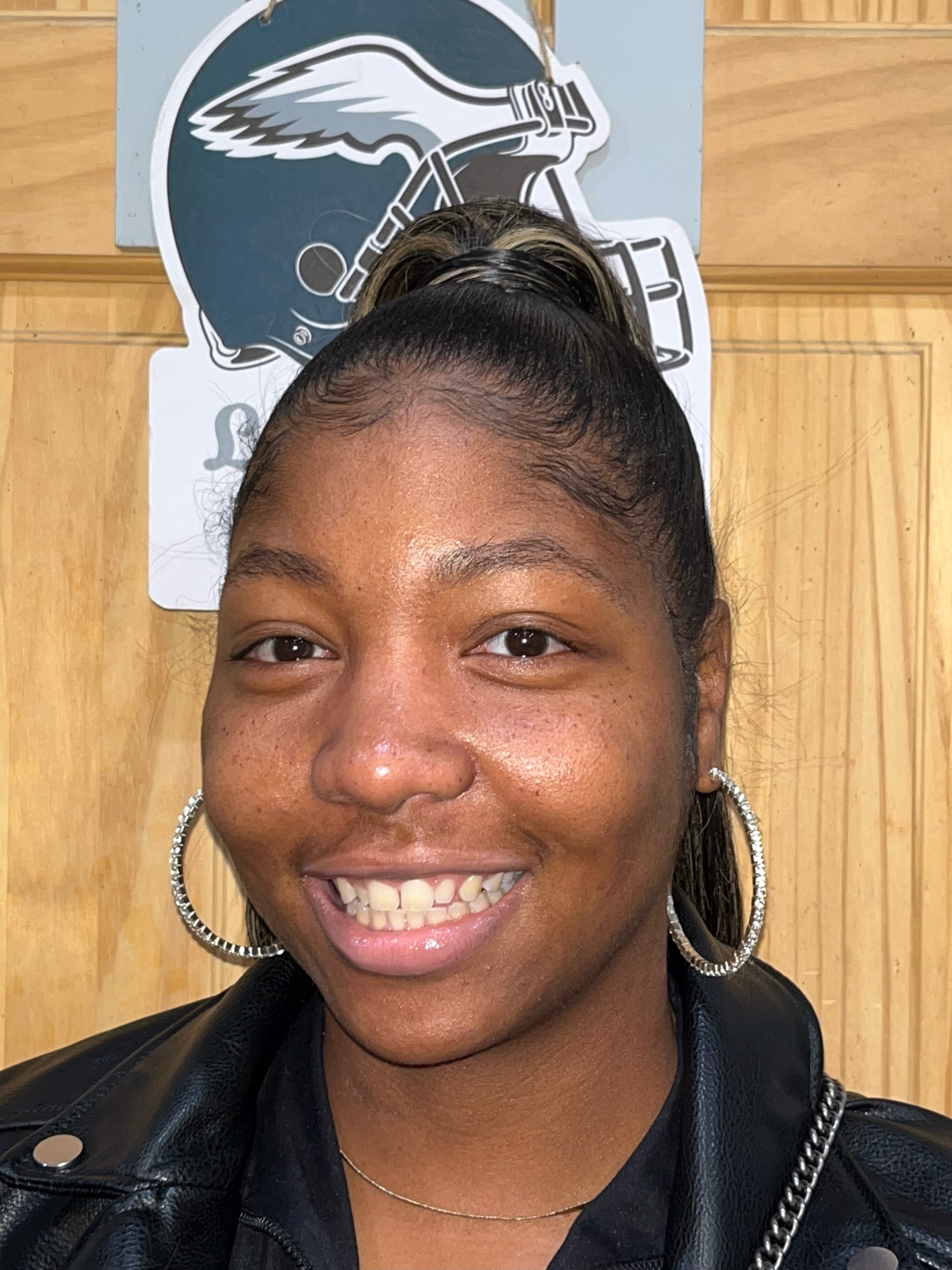 SeLarra Armstrong
SeLarra Armstrong, born and raised in Philadelphia, was educated in the School District of Philadelphia. She earned her bachelor's degree from West Virginia University after high school. On New Year's Eve in 2013, SeLarra was diagnosed with Hodgkin lymphoma and is now a two-time cancer survivor (2013, 2017). SeLarra never let her illness stop her from being an asset in her community. SeLarra became a full-time teacher and volunteer cheer coach for the Oak Lane Wildcats by learning from and accepting her trials and tribulations. As a teacher, SeLarra has been transparent and relatable to her students as she wants to show them that being from a low-income urban neighborhood doesn't mean you have to be a product of your environment. SeLarra created a motto for all the students that she teaches. She refers to them as "the DreamChasers." DreamChasers is a popular record label founded by North Philly's Meek Mill. The students work hard to impress SeLarra with their high test scores and improved behavior. There is a new DreamChaser who earns rewards for themselves and their family each week. SeLarra is celebrating her fifth year of teaching and looks forward to keeping the legacy alive by developing future DreamChasers. Follow her on Instagram @teaching_dreamchasers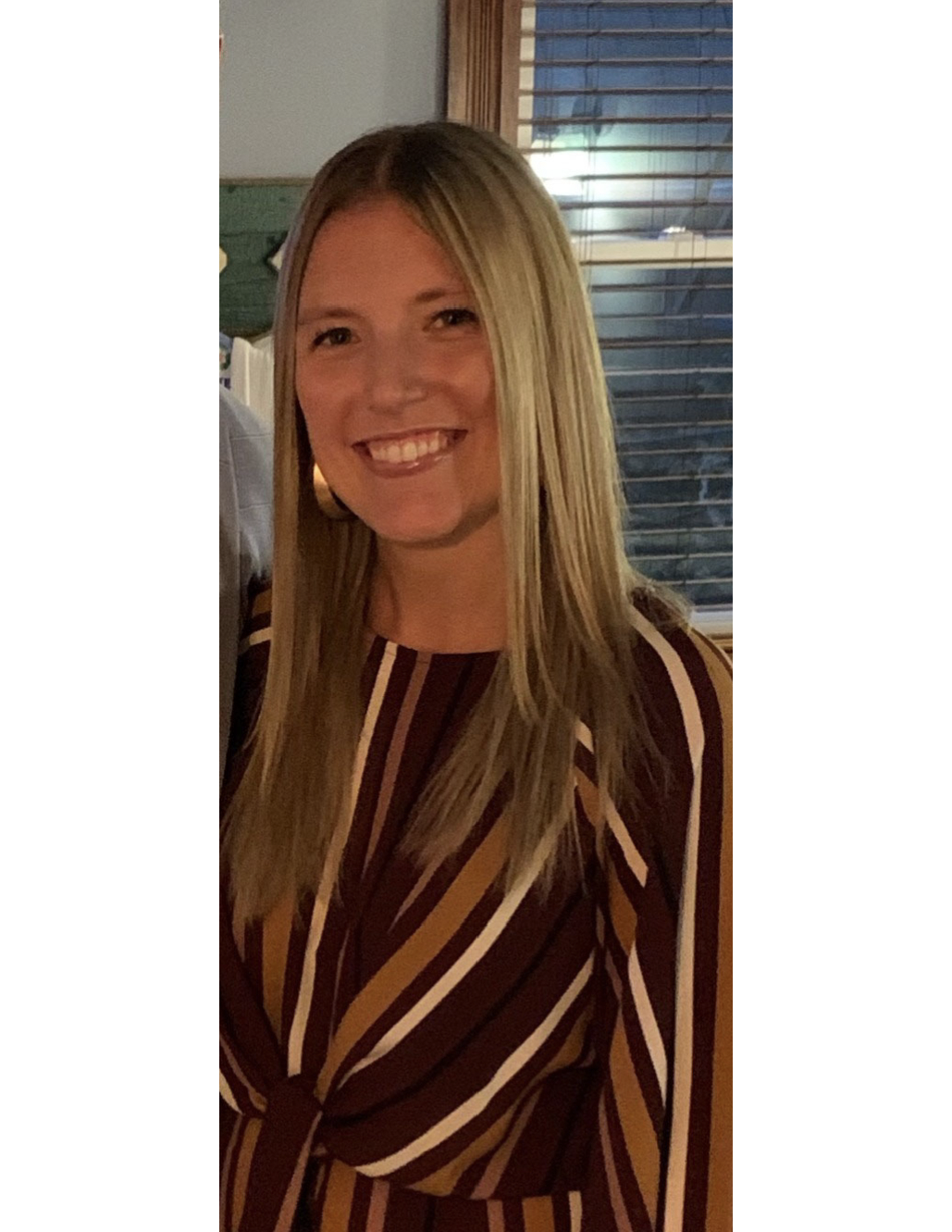 Kelsey Kennedy
Kelsey Kennedy is in her fifth year teaching at Central Elementary School in Haddonfield, New Jersey. A native of Medford, New Jersey, Kelsey attended Shawnee High School and graduated from James Madison University in 2017. Her favorite part about teaching is developing meaningful relationships with students. Kelsey believes in creating a safe, positive, and welcoming environment, so all students feel comfortable and enjoy learning. Outside the classroom, she enjoys spending her summers in Fenwick Island, Delaware with her family. When Kelsey is not teaching, she loves reading, exercising, and watching Philadelphia sports!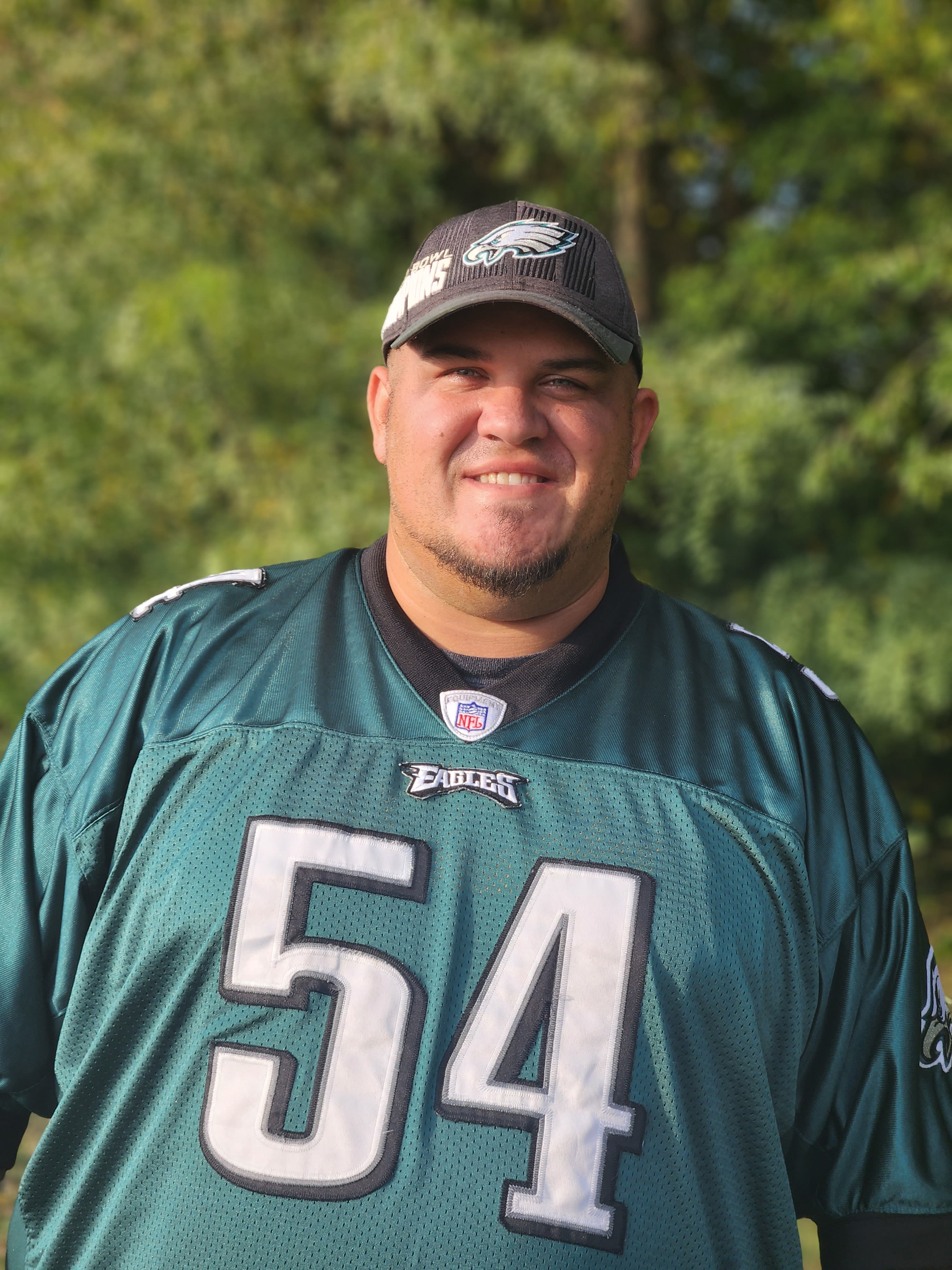 Ken Begor
Ken Begor is a 6th grade math teacher at Fred Fifer III Middle School in Camden, Delaware. Ken has an undergraduate degree in graphic design from The University of the Arts in Center City and a master's degree in education from Wilmington University. Ken has been teaching at FMS for the last 10 years where he serves as the math department chair and was honored as the school's 2020-2021 Teacher of the Year. Ken is currently working towards a second master's degree in educational leadership. His goal for his students is to help them gain a genuine love of learning and to build a community of mathematicians who are committed to helping each other succeed.
In addition to his classroom duties, Ken is also a part of Caesar Rodney High School's varsity football coaching staff. In the spring, Ken also coaches varsity throwers on the track and field team. His most important coaching job, however, is the one coaching his son's Pop Warner team; the Dover/CR Raiders.
Ken is originally from Northeast Philadelphia and grew up loving all Philadelphia sports. His favorite memories as a Philadelphia sports fan were the parade on Broad Street in 2008 and of course the Eagles' Super Bowl victory and parade in 2018. 
"On Sundays, our house bleeds green, and from the minute my boys could talk, they have been screaming, 'GO BIRDS!!!' The sport of football and this team has meant so much to me and remains a huge part of my life and my family," Begor said. "To be recognized by the Philadelphia Eagles is unbelievably humbling and I am truly honored!"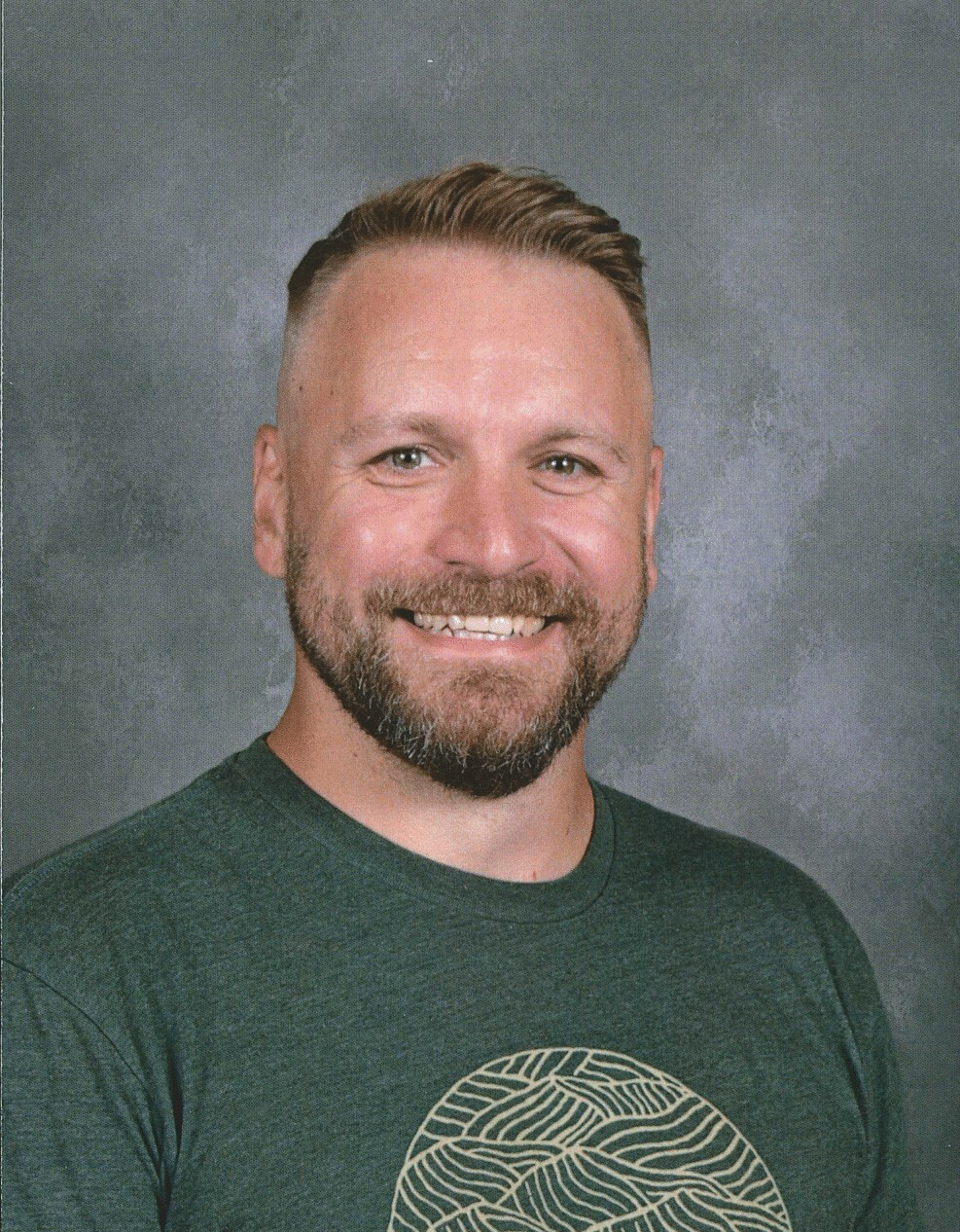 Brian Bowles
Brian Bowles has been in education for 15 years; he's currently teaching his sixth year at Northfield Community Middle School in New Jersey. He's passionate about preparing the next generation of innovative thinkers to change our world – he's taught courses about media, STEAM, coding, robotics, video game design, and more. Bowles LOVES the Eagles – his favorite player on this year's roster is Jason Kelce, but his all-time favorite is Brian Westbrook. He's sharing his passion for the team with his 3-year-old daughter, Charlee. He and his wife, Courtney, are expecting another baby Eagle at the end of October!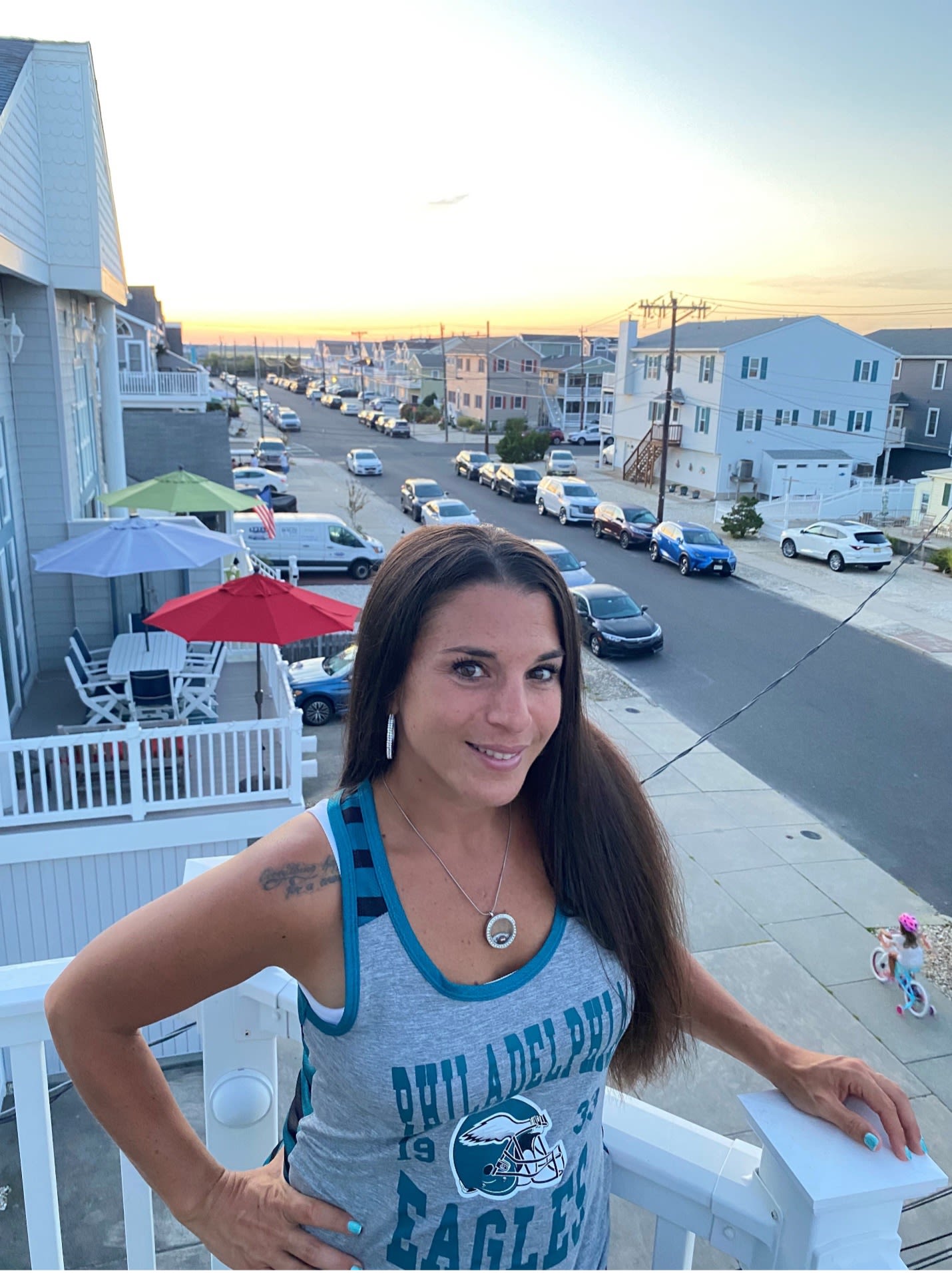 Teresa Blaese
Teresa Blaese has been a physical education, first aid and CPR, and athletic training teacher at Highland High School for 17 years. She also oversees the Teen Pep program, which is a special leadership course for selected members of the senior class. Raised in the house of a South Philly native and 45-year Season Ticket Member, the Eagles were a huge part of Teresa's upbringing. She graduated from West Chester University with a degree in kinesiology. Teresa and her husband, John, have two boys – Cole (5) and Carson (3).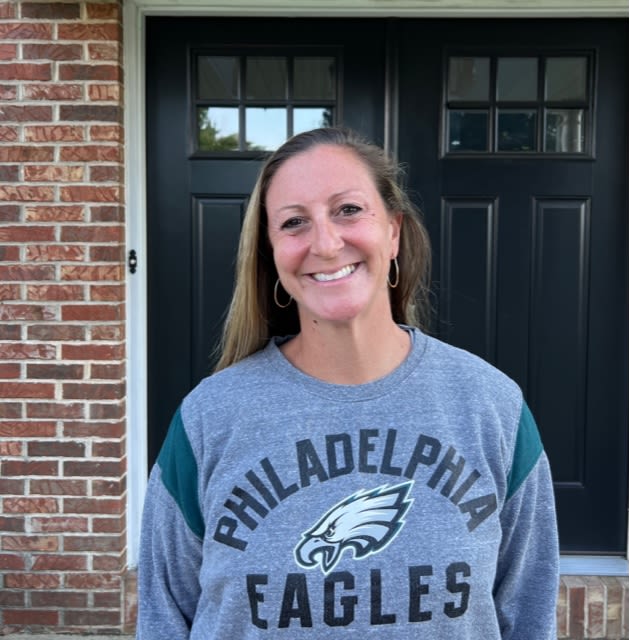 Lisa Belz
Lisa Belz has been teaching mathematics at Council Rock High School South for 20 years. She currently teaches AP Calculus, Geometry, and Algebra 1. Lisa graduated from Council Rock High School in 1997 and earned her teaching degree from The College of New Jersey. During her time at TCNJ, she played field hockey and won a National Championship with her team in 1999. Aside from teaching, Lisa spent 19 years coaching field hockey, including 12 as the head coach. Lisa is married, resides in Churchville, Pennsylvania, and has three children – Charlie (11), Julianna (9), and Raya (6).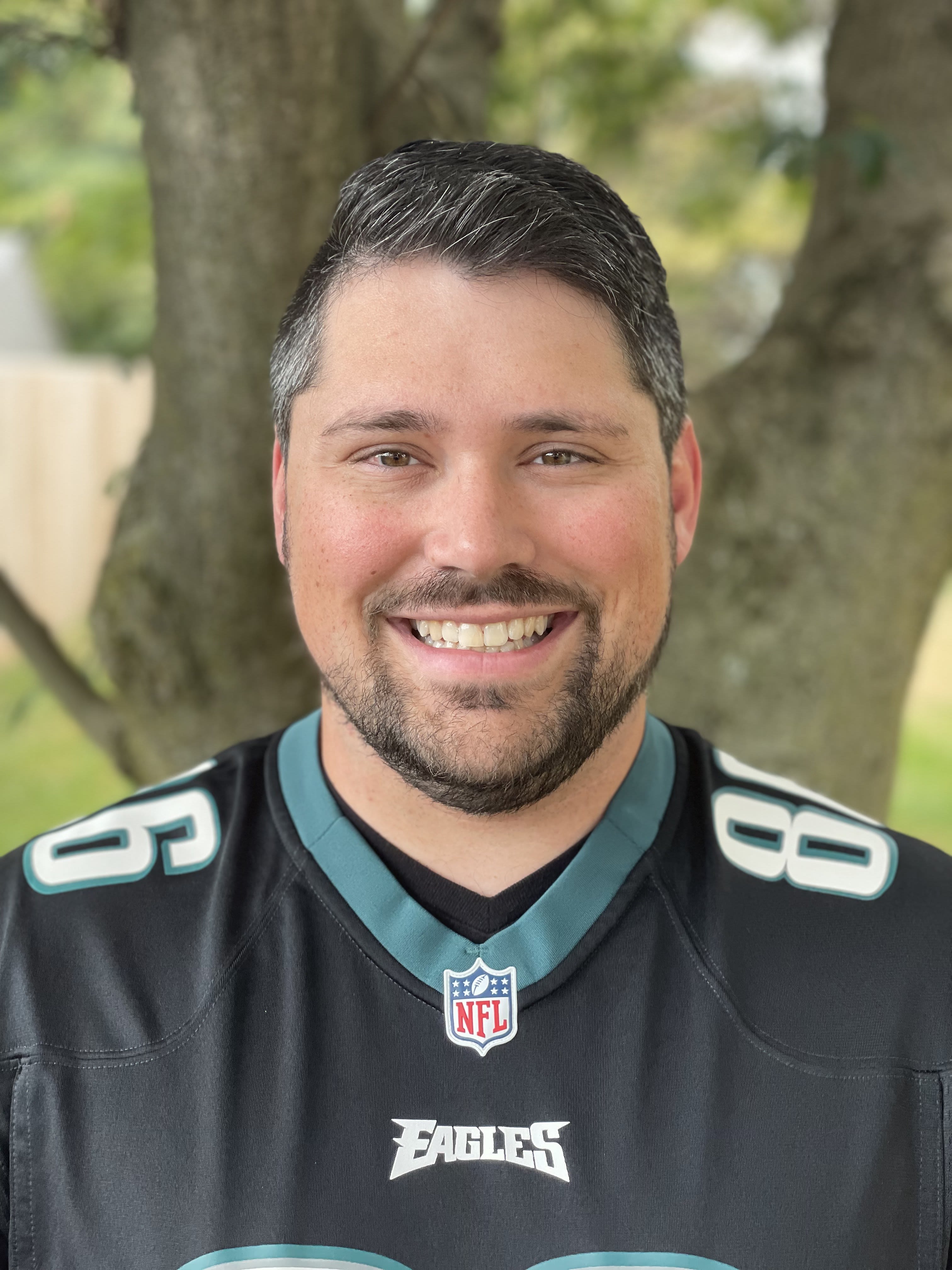 Dan Lingle
My name is Dan Lingle and I am a Technology and Engineering teacher. I am entering my seventh year of teaching and my fifth at my current district and alma mater, Northern Lebanon. My passion for teaching is directly linked to my passion for helping students succeed. More than just teaching material, I strive to ensure that every student feels cared for while in my class. In addition to teaching, I also coach bowling in the winter and track in the spring along with advising our school's Technology Student Association club. I am also working on my Doctorate in Educational Leadership! When I am not working or coaching, I enjoy getting outside to play a round of disc golf or sit around a campfire. I have been a Philadelphia sports fan for as long as I can remember. I think my first memories as an Eagles fan are in the early 2000s and the incredible run the team had with Andy Reid and Donovan McNabb. I haven't been to too many games, but I do remember being at the Season Opener in 2008 and watching McNabb throw a deep ball to DeSean Jackson on the first play of the game. I was lucky enough to be at the parade down Broad St. in 2018 and I'll never forget how incredible that day was. I am beyond honored to receive this award, go Birds!