Philadelphia Eagles My Cause My Cleats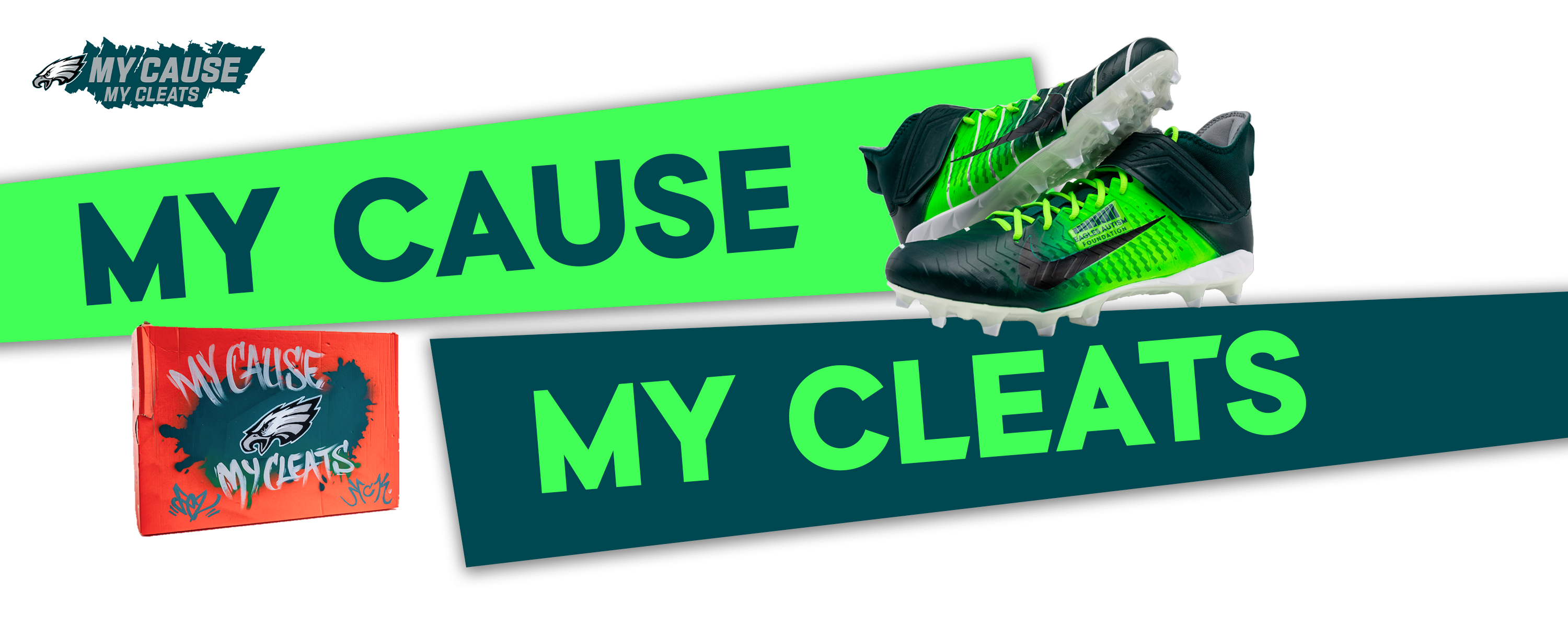 My Cause My Cleats allows players to express their commitment to the causes that are most important to them.
Tune in Dec. 4th vs. Tennessee to see the cleats in action.

Eagles Autism Foundation
The Eagles Autism Challenge is dedicated to raising funds for innovative research and care programs. By providing the necessary resources to doctors and scientists at leading institutions, we will be able to assist those currently affected by autism as well as future generations. Our event aims to inspire and engage the community, so together, we can provide much-needed support to make a lasting impact in the field of autism.