Philadelphia Eagles Hometown Hero
Dietz & Watson and the Philadelphia Eagles are joining forces to honor our Military Heroes at every Eagles home game.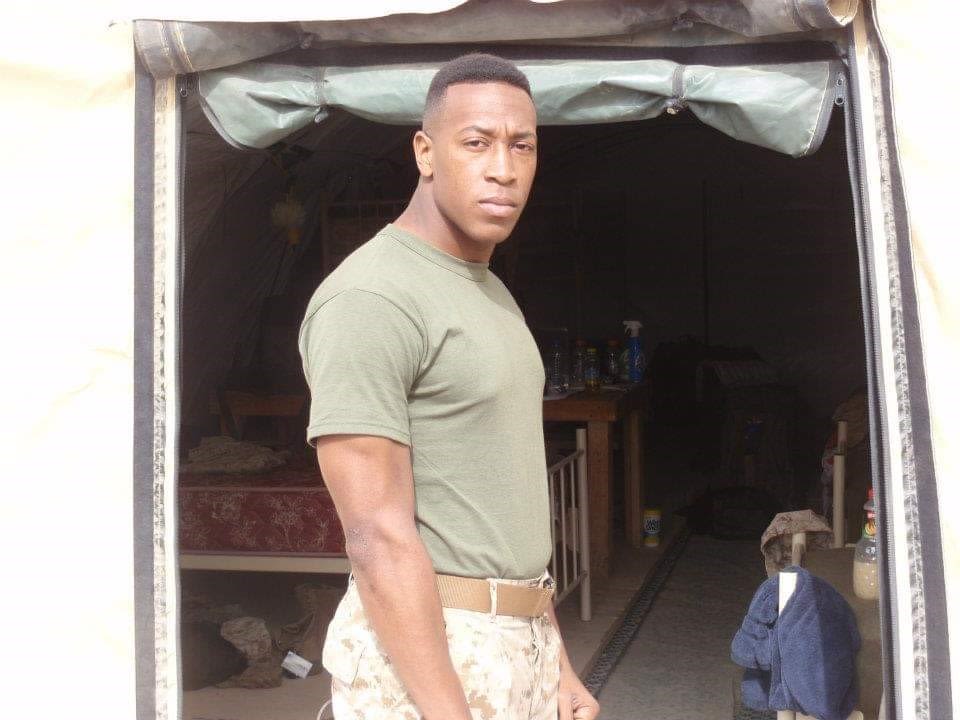 Gunnery Sergeant Jerryck Jacob
December 3rd
49ers vs. Eagles
Gunnery Sergeant Jerryck Jacob recently celebrated the 17th anniversary of his enlistment into the United States Marine Corps. After completing basic training in Parris Island, South Carolina, GySgt Jacob was stationed at several military bases both across the United States and abroad, including Marine Corps Air Station (MCAS) Futenma in Okinawa, Japan. In 2012, GySgt Jacob was deployed to Afghanistan as the acting Sergeant of the Guard (SOG) and Wire Chief for his section. He is currently posted at Joint Base McGuire-Dix-Lakehurst with Marine Air Group 49 (MAG-49). GySgt Jacob is active with Toys for Tots among several charitable initiatives. He earned a Navy Achievement Medal for being the Recruiter of the Year. He is a fan of Eagles quarterback Jalen Hurts because of his leadership and motivational skills.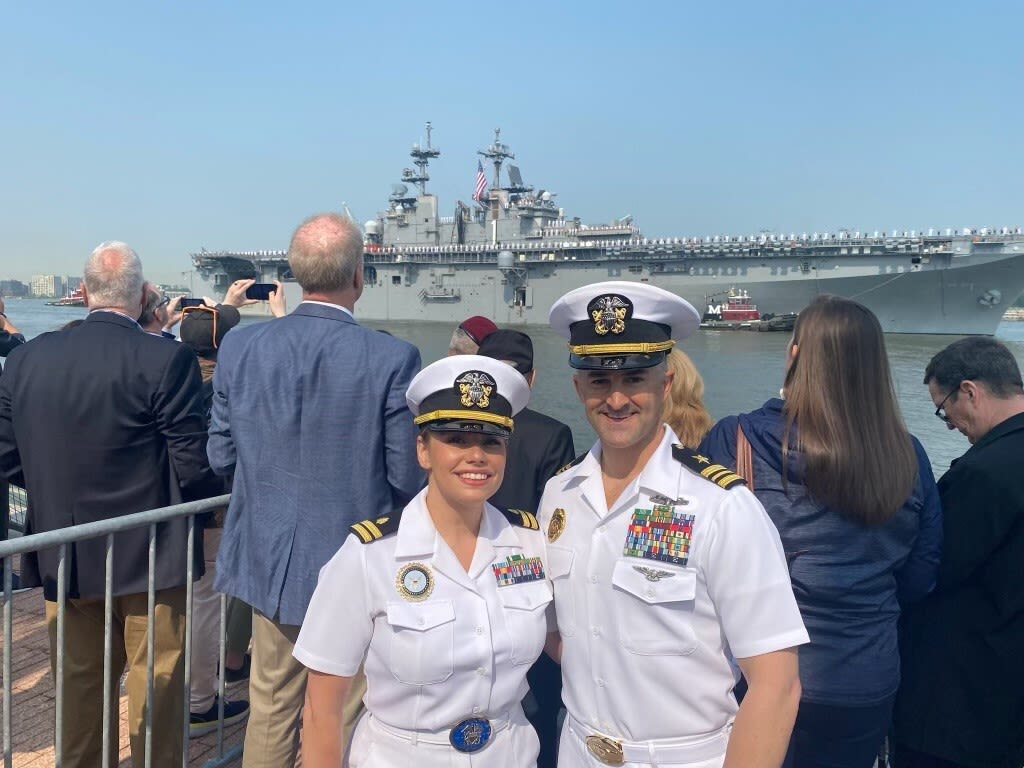 Lieutenant Commander Taylor M. Anzidei
November 5th
Cowboys vs. Eagles
Lieutenant Commander Taylor M. Anzidei is a native of Everett, Massachusetts. She graduated from Simmons University in Boston, Massachusetts with a Bachelor of Science in Nursing in 2012, and completed her Masters of Science in Nursing and Healthcare Administration in 2022 from the University of Pennsylvania. She has practiced at Brigham and Women's in Boston in the Cardiac Medicine Intensive Care Stepdown Unit, as well as in the Burn/Trauma/Surgical Intensive Care Unit. Following her work in Boston, she was working full time in critical care at the Hospital of University of Pennsylvania in the Cardiothoracic Surgical Intensive Care Unit. LT Anzidei is currently serving as a Navy Officer Recruiter with Navy Talent and Acquisition Group Philadelphia.
LCDR Anzidei was directly commissioned in the Navy Reserve in 2014. In 2017, she volunteered for mobilization to Guantanamo Bay, Cuba. During her deployment, she was instrumental in providing critical care at the Naval hospital on base as well as forming standard operating procedures for the Joint Medical Group. She returned home to become the Training Officer for Operational Health Support Unit Portsmouth-Detachment M. In April 2020, LT Anzidei volunteered again for mobilization for the Covid response with EMF Jacksonville and was stationed at the Javits center in the ICU. In February 2021, LT took on a new challenge as a Medical Officer Recruiter in Philadelphia for the Navy.
LCDR Anzidei has served in numerous multi-national and combined joint exercises. As the Training Officer for Operation Golden Coyote, she planned and executed over 3,000 training hours for 70 medical personnel. At the Wounded Warrior Games 2019 hosted by Special Operations Command, she was hand-selected as the team leader for Team Australia consisting of coordinating and providing medical care for over 25 multinational athletes at over 10 sites across the Tampa region. She was an invaluable asset to these games providing direct critical care on multiple occasions.
LCDR Anzidei personal awards include the Navy and Marine Corp Commendation Medal, Navy and Marine Corps Achievement Medal (4), Joint Service Achievement Medal as well as various other service medals.
She is currently residing in New Jersey with her husband Robert, also a Naval Officer along with their two goldendoodles Rocco and Rambo.
Lieutenant Commander Robert W. Anzidei III
November 5th
Cowboys vs. Eagles
Lieutenant Commander Robert Anzidei is a native of Maple Shade, New Jersey. He enlisted in the Navy and reported for Recruit Training in Great Lakes, IL on January 5, 2000. He is a graduate from American Military University and holds a bachelor's degree in criminal justice, as well as master's degrees in security management and homeland security.
At sea, he deployed with the USS Harry S. Truman (CVN 75) Flight Deck, V-1 Division during Operations Southern Watch, Iraqi Freedom, and Enduring Freedom. In May of 2004, he was selected for the U.S. Navy Master-at-Arms program and attended the Master-at-Arms Academy in Lackland, Texas.
Upon completion of the Master-at-Arms Academy he reported to Naval Weapons Station Earle, where he served as a patrolman, assistant watch commander, watch commander and lead training petty officer for the security department. In August 2005 he volunteered for the Navy's Joint Task Force to support humanitarian relief operations following Hurricane Katrina. In August 2007, he transitioned to the Navy Reserve.
His enlisted reserve assignments include Navy Reserve Security Force Earle and Navy Reserve Security Force Lakehurst. In September 2011 and 2012 he supported Special Operations Command Europe in Romania and Croatia for the Combined Joint Special Operations missions for Operation Jackal Stone. In October 2012, he led a team of Navy security force members that supported the Superstorm Sandy relief efforts in New Jersey.
In October 2014, Anzidei was commissioned through the Navy Limited Duty Officer Program as a Security Officer. His first officer assignment was as Executive Officer, Navy Reserve Security Force Newport, RI.
Anzidei has commanded four Navy Reserve Security Force units located at the following installations: Joint Base McGuire-Dix-Lakehurst, NJ, Joint Expeditionary Base Little Creek, VA, Newport, RI and Portsmouth Naval Shipyard, NH.
Anzidei serves as the Deputy Director Navy Reserve Security Force Mid-Atlantic Region and is responsible for providing oversight for 12 Navy Reserve Security Units in the Mid-Atlantic Region.
Anzidei was recalled to active duty and served as the Assistant Security/Security Officer "fleet up" for Naval Central Command (NAVCENT) Detachment Isa Air Base, Bahrain from July 2020 to May 2021. He led a 430-member combined joint security force comprised of Soldiers, Sailors, and Gurkhas responsible for protecting U.S exclusive zones and numerous tenant commands. Additionally, he created and led the first-of-its-kind combined joint active shooter and mass casualty exercise at the command.
Additional assignments include Protocol/Security Officer for; Fleet Week New York City 2015-2023, Rim of the Pacific (RIMPAC) 2022, the Armed Forces Communication and Electronics Association, San Diego 2017-2018, Fleet Week San Francisco 2018 and 2023, Philadelphia Navy Week 2023, and NYC Veteran's Week 2023.
In his civilian career, Anzidei is employed as a federal officer with the Department of Homeland Security in New Jersey.
His decorations include the Navy and Marine Corps Commendation Medal (seven awards), Army Commendation Medal, Navy and Marine Corps Achievement Medal (three awards), Air Force Achievement Medal and other personal, service, unit, and campaign awards.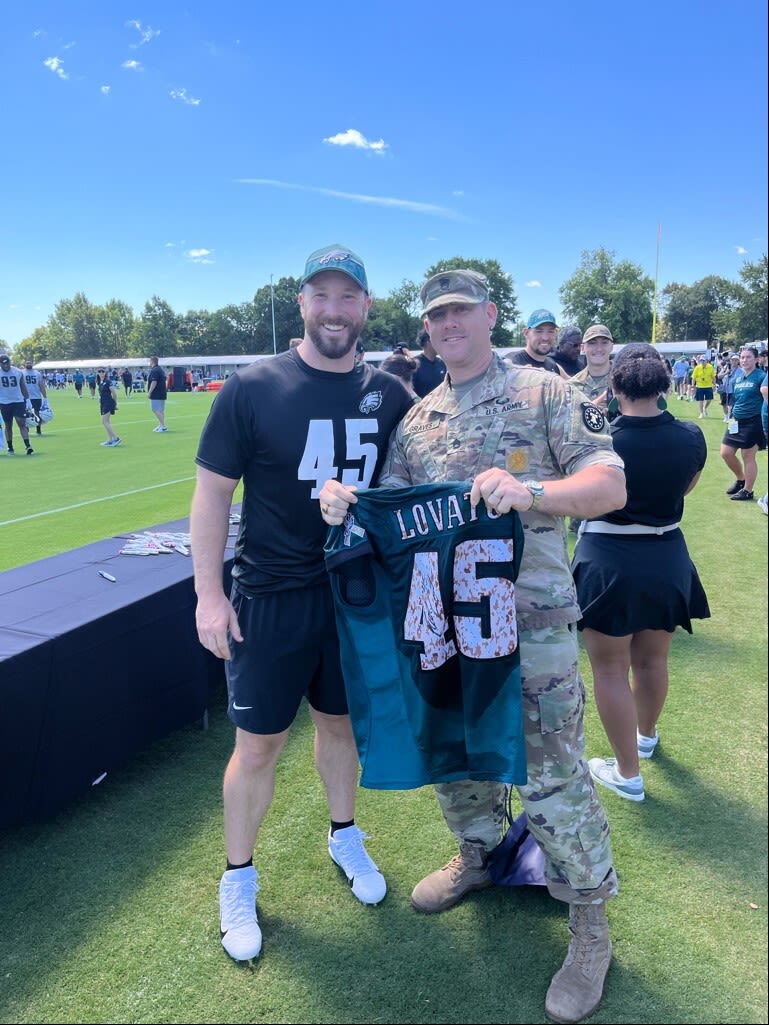 Sergeant First Class Joseph Grave Station Commander
October 22nd
Dolphins vs. Eagles
Sergeant First Class Joseph Graves originally hails from Newark, Delaware. He initially entered the United States Army in 2002. He went to Fort Knox, KY for Basic Training and became a 63W Light Wheeled Vehicle Repairer upon completion of Advanced Individual Training in Aberdeen, MD.
Sergeant First Class Graves has served in varying leadership positions including Maintainer, Team Leader, Shop Forman, Section Sergeant, Platoon Sergeant, Motor Sergeant, First Sergeant, Recruiter, Deputy Station Commander, and Station Commander.
Sergeant First Class Graves assignments include Delaware National Guard, Fort Stewart, GA, Fort Eustis, VA, Camp Humphreys, Korea, Fort Myer, VA (Old Guard), Camp Arifjan Kuwait, Fort Carson, CO, Several deployments for Operation Iraq Freedom, as well as Mid-Atlantic Recruiting Battalion, South Jersey.
Sergeant First Class training, education and professional development include the Equal Opportunity Course, Master Resilience Course, Basic Leader Course, Advanced Leaders Course, Senior Leaders Courses, Air Assault, and Army Recruiter Course. He has received an Associates of Science in Professional Studies.
Sergeant First Class Graves awards and decorations include 2 Meritorious Service Medals, 8 Army Commendation Medals, 8 Army Achievement Medals, Iraq Campaign Medal, 2 Military Outstanding Volunteer Service Medals, Gold Recruiter Badge and Gold Recruiter Ring. He also holds the distinguished Glenn E. Morrell award. Additionally, he won the 2018 Best Warrior Competition for the Army Material Command.
Sergeant First Class Graves is married to Christa Graves, and they have three beautiful daughters, Savannah (18), Markenzie (13), and Chloe (11).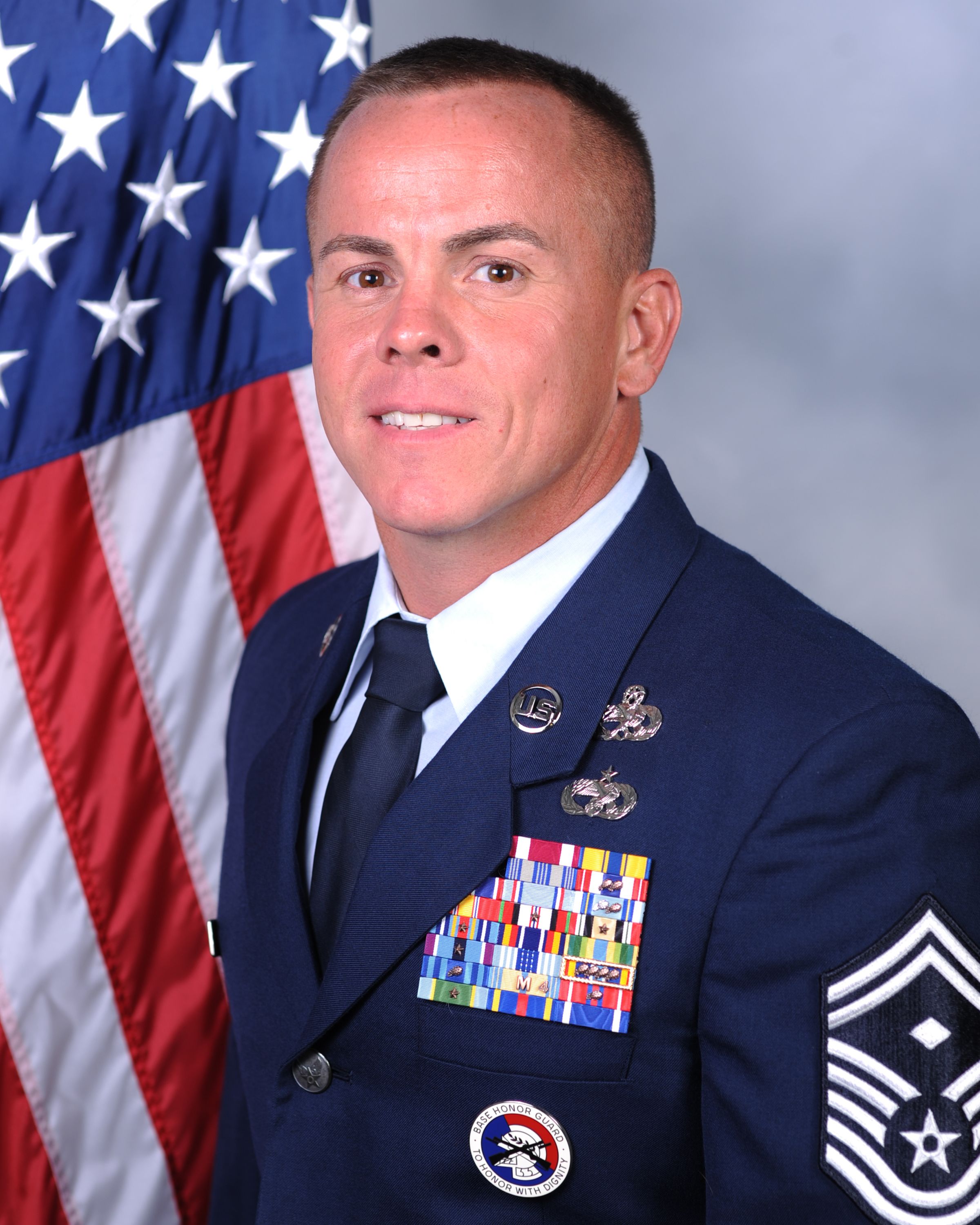 Senior Master Sergeant Richard Hanratty
October 1st
Commanders vs. Vikings
Senior Master Sergeant Richard Hanratty joined the Air Force in 2003. During his 20+ years of faithful service to his country Sergeant Hanratty specialized in numerous career fields which took him to countless places around the globe.
Sergeant Hanratty has been on 5 deployments to countries that include Afghanistan, Iraq, and United Arab Emirates. He just returned from his most recent deployment to Africa where he served as a First Sergeant of the 449th Air Expeditionary Group where he led eight squadron command elements, two thousand warfighters and three combatant commands in support of Operation OCTAVE QUARTZ.
Senior Master Sergeant Hanratty has been awards prestigious medals for achievement, commendations and meritorious service.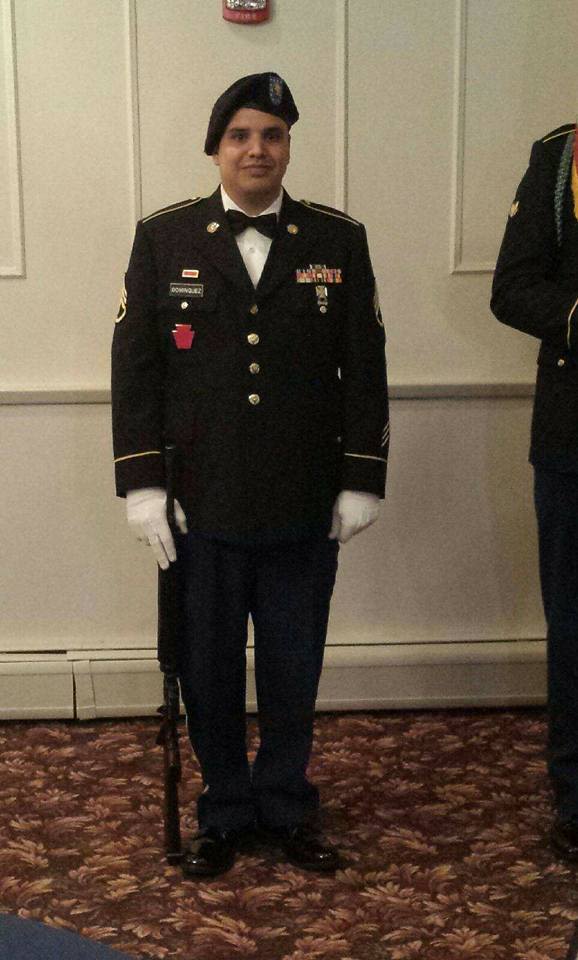 SSG Dominguez
September 14th
Vikings vs. Eagles
Our Hometown Hero SSG Dominguez serves with the Pennsylvania National Guard 1-111th Infantry. He has been with the national guard for 17 years, first starting with basic training at Fort Sill, Oklahoma. After completing his basic training, he transitioned to Fort Bliss Texas for his advance training as a 14S Avenger Crewmember. After graduating with Honors, he proceeded to report to his home unit which was D CO 1-112th Infantry. Upon arrival to his new unit, he learned that he was scheduled to deploy to Baghdad, Iraq. During this time, he had to change his MOS to meet the deployment requirement. SSG Dominguez then transitioned to 11B Infantry man. During the deployment, he was a gunner, driver, and radio guy. He worked with Explosive Ordinance Disposal (EOD) as their security team. He went out every day to get rid of explosive obstacles for convoys and patrols. After returning home, SSG Dominguez wanted to pursue a skill that had to do with technology. He went away for training to become a 25U Signal Support Specialist. After a few years, he was promoted to 56th Stryker Brigade Combat Team HHC. During the time at HHC, he furthered his technical skills working with servers and satellites. This led him to pursue a new MOS as a 25B for Information Technology. After a few years there he was transferred to 1-111 Infantry battalion. The 1-111 Infantry is known as Associators: a historic unit with rich history that leads to the American Revolution. Here Dominguez works as a Battalion S6 responsible for all matters concerning signals or communication during missions and training events. He has met many brothers and sisters through out his time serving the Pennsylvania National Guard. Nothing would have been possible without the support of his family. Dominguez is newly married to his wife Ashley Dominguez (it took him 12 years to pop the question - but was well worth it!) They have been together for over 16 years and share two children: Salina Dominguez who just turned 15 (they just celebrated her Quinceanera) and Juan Dominguez Jr who is 13 and loves video games.
Petty Officer Third Class Corey Wildonger
August 24th
Colts vs. Eagles
Petty Officer Wildonger has devoted 7 years to serving his country. Graduating from the Navy's only boot camp in February of 2017, Petty Officer Wildonger went straight to deployment onboard the USS George H W Bush as an Aviation Boatswain Fuels Operator where he was responsible for the fueling and defueling of aircraft attached to the ship. While on deployment, he was able to visit some beautiful countries to include Greece, Bahrain, United Arab Emirates, Israel, and the United Kingdom. Coming back from deployment in August of 2017, he was then temporarily assigned to the security of Norfolk Naval Base until 2018 of August. During those 5 years while stationed in Norfolk, Petty Officer Wildonger was part of the operations Inherent Resolve and Saxon Warrior (2017) while attached to USS George H W Bush. In February of 2020, a new challenge presented itself to Petty Officer Wildonger where he was designated to a new rate as a Machinist Mate where he was responsible for all auxiliary equipment onboard the ship to include catapults and air conditioning. Currently Petty Officer Wildonger is stationed at Naval Weapon Station Earle where he is a team member of the oil spill response team that is responsible for the containment of oil spills along with working on military security boats and their equipment. During his free time, Petty Officer Wildonger volunteers for active duty and veteran's funerals to give back to the families of the service members that have served before him. He is a proud recipient of the Battle Efficiency award that was awarded in 2017 for the efforts from deployment. Growing up in Kensington, Philadelphia, Petty Officer Wildonger is a life long Eagles fan that bleeds green. Currently his favorite player is Devonta Smith. GO BIRDS.