LOS ANGELES - As one of the world's foremost soccer clubs begins its American tour, Real Madrid head coach José Mourinho believes his team's three-game slate which concludes in Philadelphia with a match against the Philadelphia Union on July 23 is the perfect preparation for a season rife with expectations.
"It's exactly what we need," Mourinho said while sitting alongside the like of Cristiano Ronaldo, Iker Casillas, Landon Donovan and David Beckham as part of the introductory press conference for this year's Herbalife World Football Challenge. "It's exactly what we want. I don't like preseason matches to win 10-nil, I don't like preseason matches to have some fun. I like serious matches and they always give us that."
The World Football Challenge features 14 matchups pitting some of the world's best teams, including the likes of F.C. Barcelona, Manchester United, Manchester City and, of course, Real Madrid, against the best that Major League Soccer has to offer. After arriving in Los Angeles on Monday, July 11, Real Madrid is training for their opening match against the Los Angeles Galaxy on July 16. After another game in California, Madrid will travel cross-country to Philadelphia, where they will take on the Union under the Lincoln Financial Field lights.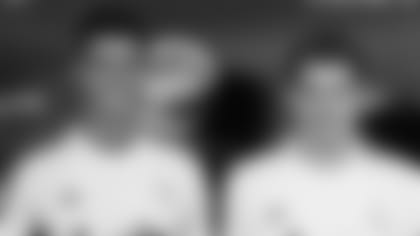 And don't for a second think that Mourinho is taking the Union lightly.
"I saw them play last weekend and I realized also the level of the team," Mourinho said of the Union. "The tournament for us gives us exactly what we need: difficult matches against teams that are on a different level than us because they are in the middle of their competition. Teams with good managers, with good players and are very well organized. I'm very, very happy to have this tournament as our preparation."
Philadelphia fans will have a chance to see some of the world's best players in action. The Real Madrid traveling roster includes the likes of Ronaldo, Casillas, Kaká, Mesut Özil, Sami Khedira, Pepe, Ricardo Carvalho, Karim Benzema, Sergio Ramos and newly acquired Fábio Coentrão, who will be playing with Madrid for the first time.
"My promise is all my players are going to play," Mourinho said. "Real Madrid will be respecting what Real Madrid means around the world."
For his part, Ronaldo is as excited as his coach to get back on the playing field.
"I feel (excited) because I always like to play against good teams," Ronaldo said. "It's better for us, we feel more motivated."
Click here to get your tickets to watch Ronaldo and his teammates in action.