Rashaan Evans has been around the NFL long enough to know that when opportunity knocks, it's his job to answer the right way. A first-round draft pick in 2018 by Tennessee, Evans heard his phone ring the other day and he answered.
"That's how this league works," said Evans on Tuesday from the NovaCare Complex locker room after he signed on with the team's practice squad. "I was waiting for the right opportunity to be with a great team like Tennessee and also Atlanta (his former teams), but this time it was about finding the right spot, with a great team, and a winning organization and this was the spot. As soon as I got the call, I was ready to go."
Evans played four seasons in Tennessee after the Titans made him the 22nd overall draft pick in '18 and then started all 17 games for the Falcons last season, recording a career-high 159 tackles and six tackles for loss and two quarterback sacks mostly as an inside linebacker.
A 6-2, 232-pounder, Evans gives the Eagles some veteran experience in a linebacker room that made some transactions on Tuesday with Nakobe Dean moving to the Injured Reserve list (he will miss the next four games) and Nicholas Morrow jumping from the practice squad to the 53-man roster ahead of Thursday's game against Minnesota.
Evans, who was not in a Training Camp this summer, will dive right into the playbook and get himself ready for action.
"The only real way to get into game shape is to play in games, but I know what it takes to get myself ready," Evans said. "I think my skill set meshes well with whatever they ask me to do. Whatever they throw at me, I'll be ready."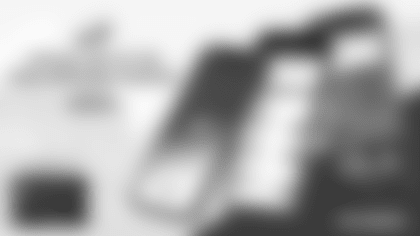 Eagles Mobile App
Stay connected with the Eagles anytime, anywhere with our official mobile app. Receive the latest news, watch behind-the-scenes videos, and more.