The Eagles announced a series of roster moves on Tuesday ahead of the home opener against the Minnesota Vikings:
Signed LB Nicholas Morrow to the active roster
Morrow (6-0, 225) spent Training Camp and preseason with the Eagles after signing with the team as a free agent earlier in the offseason. Morrow is coming off a career year in Chicago in which he registered 116 tackles, 11 tackles for loss, and an interception while playing over 1,000 snaps on defense.
"We are really confident in him. That's why he's on our 69-man roster," Head Coach Nick Sirianni Sirianni said of Morrow on Monday. "We believe in him. We believe in the things that he can do. We believe in his style of play, his physicality, being able to line up the defense. A lot of confidence in Nick, and if he has to go, in that role, I'm excited to watch him roll for his opportunity."
Placed LB Nakobe Dean on Injured Reserve
The second-year linebacker will miss at least four games due to a foot injury incurred in the win over New England. Sirianni said on Monday that Dean would be sidelined for a couple of weeks, but the team is "thankful that it's not a season-ending injury."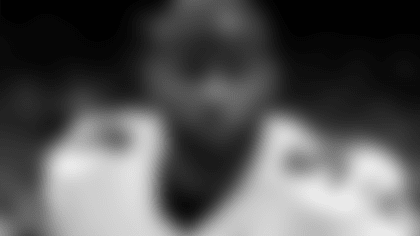 Eagles sign LB Rashaan Evans to the practice squad
Evans was drafted in the first round (22nd overall) of the 2018 NFL Draft by the Tennessee Titans and spent last season with the Atlanta Falcons.
The 27-year-old has played in 76 games, starting 67 of them. He has recorded 476 tackles, 21 tackles for loss, five fumble recoveries, and two interceptions.
Last season, Evans started all 17 games for the Falcons. He registered a career-high 159 tackles and two fumble recoveries. His 159 tackles were seventh-most in the league.
Evans was a member of the 2017 Alabama team that won the National Championship. He was teammates with current Eagles Jalen Hurts and DeVonta Smith.
Evans was not with a team during Training Camp.
Waived WR Charleston Rambo from Injured Reserve
The Eagles also announced on Tuesday that they have waived wide receiver Charleston Rambo from Injured Reserve.
A former standout receiver collegiately at Oklahoma and the University of Miami, Rambo spent last summer with the Carolina Panthers and this spring with the Orlando Guardians in the XFL and impressed enough there with 35 receptions for 430 yards and three touchdowns to earn an invite to the Rookie Minicamp. He parlayed his performance last weekend into a contract with the Eagles. – Written by Owen Boyle
Football Clinic
October 29th, 2023 | 10:00AM- 11:30AM | Philadelphia Eagles Practice Facility
$50 Registration plus fees
Ages 6-15