For 14 seasons Donnie Jones stepped onto the football field and did his job as well as anyone at his position in his profession. For the last five years Jones became the best punter in the history of the Philadelphia Eagles, and what made him so good, his consistency and his timing and his understanding of his place, helped Jones make the right decision now.
Jones announced on Tuesday that he's retiring from the NFL, devoting himself now to his wife, Aubrie, and their children, Weston and Allison.
It's all over in the NFL for Jones, a seventh-round draft pick of the Seattle Seahawks in 2004, and the situation couldn't be better for him. Jones won a National Championship in his final season at LSU and he won the Super Bowl with the Eagles in 2017.
This is simply perfect. Jones is going out on top of the world.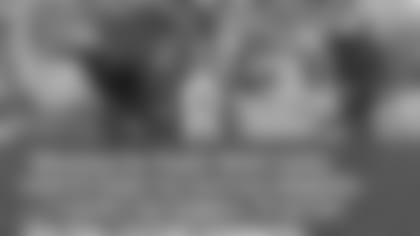 "It is something that we have thought about for a little while now. You kind of start thinking about it as the season goes along and we're picking up steam," Jones said. "It was there in our minds as we're playing and winning and you realize what we can accomplish. My son will be in fifth grade this fall and I've missed out on a lot of stuff with my family. For us, winning the Super Bowl really kind of made my journey complete. I've been blessed with 14 years in a really tough league and I feel really good about my career. I felt really good about it up to this point except I had never gotten that ring. I still feel really good. My leg still feels really good. I can still kick it high and far and get those five-second hang time punts.
"But I'm at a point now where I think it's more important now to be present for my kids, be the father, be the husband, and be present. That is really what factored most into my decision. Fourteen-year career, now Super Bowl champion, now it's time to move on.
"I felt really good about what I accomplished in my five years in Philadelphia. There really is nothing more for me to accomplish. That's how I feel. That's where I left it."
In five seasons with the Eagles, Jones became the franchise's leader in career gross punting average (45.37 yards) and net punting average (40.5 yards) in 374 punts (behind Adrian Burk's 393 and Sean Landeta's 376). Jones' 138 punts inside opponents' 20-yard lines are also most in franchise history.
In those five seasons, Jones was at the top of his game. Jones averaged 45.3 yards per punt in 2017. The Eagles have Cameron Johnston, who was with the team last summer through the preseason, as the lone punter signed on the roster.
"It was incredible, my years with the Eagles. Ever since I got there, all I ever heard from the fans was, 'When are you going to bring us a Super Bowl title?' To be able to do it there, for those fans, really meant a lot. This is a great way to finish my career," Jones said after a long phone conversation with executive vice president of football operations Howie Roseman on Monday.
"I had a long talk with Howie and he was terrific. He was so kind with his words. He told me he appreciated everything I've done since I've been here, that I've been a pro, that I've been and always will be a part of the family. To end in that town, on that team, that's the way it's meant to be. I'm really proud of everything I've accomplished."
After one season in Seattle, Jones played for two years in Miami, five in St. Louis – where he earned All-Pro recognition twice – a season in Houston, and then he signed with the Eagles as an unrestricted free agent in 2013.
From the West Coast, to the South, then in a dome, and finally in Philadelphia, Jones kicked in every bit of weather, handled every rainy day, the windy conditions, the frozen footballs, and was the model of consistency and production.
"Not a single regret," Jones said. "I'm doing what's right for me and for my family and I couldn't be happier. To go out like this, it's truly a blessing."