It was a bit of coincidence in timing that on the day that former Eagles Head Coach Dick Vermeil visited Training Camp at the NovaCare Complex just a few days before his induction into the Pro Football Hall of Fame, the 2022 Eagles wore shoulder pads for the first time this summer. Vermeil, back in the 1970s and 1980s, ran some of the most hard-scrabble, bend-to-my-will-or-you-won't-be-an-Eagle camps and that was typical of the way the NFL conducted its business in those days.
We are now in an era where things are a whole lot different. Vermeil made his players wear chinstraps at all times during those three-hour, sometimes three-times-a-day Training Camp practices as an example of the tough-guy approach the league took then.
"It was intense and that's the way I ran things. I wanted to know who could make it through those practices," Vermeil told me during a series of conversations we had in July as part of a video tribute for his pending Hall of Fame induction. "That's just the way we did it back then. That's not the way the game is today. In retrospect, I understand the thought process of what it would have been like if I had backed off at times, but back then, I didn't think that way."
From those Training Camps at West Chester University and through the years the Eagles conducted Camp at Lehigh University, hey, that's just the way it was. Two-a-day practices. Physical, nasty, grinding stuff.
Now? The Eagles will wear full pads for the first time on Tuesday. They will conduct a practice that lasts anywhere between 75 and 90 minutes, with a walkthrough practice later in the day. Once per week, the players will have a day off. Not once through the course of this Training Camp, Head Coach Nick Sirianni said on Monday, will the Eagles tackle to the ground.
And you know what? It's what works in today's game. A 17-game regular season is three games more than Vermeil's Eagles played – the NFL upped the regular season games from 14 to 16 in 1978. Player safety is a far more important issue that has been addressed. Coaching techniques have been updated and creatively adapted for the benefit of everyone.
And you know what? The players feel like this is working, that they are better players now and hopefully for longer in the NFL with the way the practice regimen has been adjusted.
"A walkthrough, that for me really helps me in my process. I'm a process guy. That's how I get better, so in a walkthrough I'm really working my mind," wide receiver A.J. Brown said. "That's when you're really working. Working my mind more than my body. In my mind, I can visualize the perfect rep – how I want to do the release, what I'm doing after the catch. It's the perfect one. It's the perfect way. When you go through a walkthrough, you can do those things.
"That's why I think the walkthrough is so important. I can visualize it first."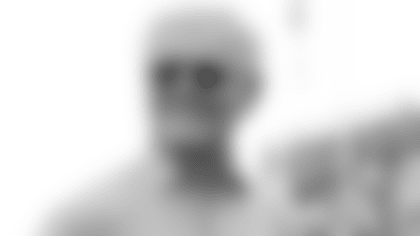 What Sirianni and his coaching staff are doing – what all coaches do, since they truly consider themselves teachers first and foremost – is educating the players on the right way to do things. The mental side is absolutely a huge part of the puzzle, so what the Eagles are doing now is making sure the players are in the right place at the right time, that they are playing with instinct rather than thinking through each rep. The physical part is certainly an important component, and with three preseason games and joint practices against both Cleveland and Miami on the schedule later in the month, players are going to have plenty of reps of high-tempo football – real football, preseason style, the old-timers would say – to impress the front office in their efforts to make the 53-man roster and the practice squad.
But instead of grinding players down to the nub, the Eagles are emphasizing other ways to gain meaningful reps in practice – whether it's a morning session or an afternoon walkthrough.
"We're trying to get better every single day with everything that we have, not just on the practice field. Like in the meeting. We don't say to the guys, 'Hey, get better every day,' and leave it. We don't say to the guys, 'Hey, catch the football,' and leave it and don't give a coaching point. Or, 'Hey, don't fumble it,' and leave it and don't give a coaching point," Sirianni said. "We give a coaching point on how we want them to get better every single day, and that is very clear of how we talk about it. It's high detail in meetings. If we just had a meeting day, then we would get better from that day. High detail starting with the coaches that the job description to the players is very clear. Here is your job on this play versus this look, this – and there are endless amounts of looks that you need to prep the guys for. Here is your job on this look, this look, this look, and this look.
"When we are in walkthrough, it's full speed to the snap. That means we are jogging to our alignments, we're doing our motion, and then the ball snap, but your mind is working full speed the entire time. That's of great value in the NFL with the way the practices have to work in the middle of the season as well. You're going to have short weeks that you play on a Thursday night or you play on a Monday night or your team is going to be banged up, or whatever it is. Those walkthroughs are always necessary because you can only get so many reps. And then the third thing that we talk about is high, high, high intensity at practice. That's our formula. High detail in meeting, full speed to the snap in walkthrough, and high intensity at practice.
"So, OK, we got a couple more walkthroughs, but we expect the intensity to be even harder at practice than ever before because your legs are going to be fresh. We are trying to practice hard, fast, and physical as much as we possibly can. That's our secret to how we're going to get better, a little bit better each day."
For the players, it just works. And back to Brown, The Visualizer, when he's in the fourth quarter of a game this season and he needs to make a play, he draws on moments that happen at practice or a walkthrough.
"Everybody wants to do the flashy stuff, but I'm just trying to work on the fundamentals," Brown said. "When the game is on the line and you need that first down, I'm going to stick to my fundamentals and you gain those in practice. You gain them when you see it happening and then you do it out here. When it comes to the game, that's the easy part."