Entering the final game of the 2008 regular season, the 8-6-1 Philadelphia Eagles' playoff hopes were hanging by a thread. After a 10-3 loss in Week 16 to Washington, the Eagles were far from in control of their own destiny. They needed the 7-8 Texans to defeat the 9-6 Chicago Bears and the 5-10 Oakland Raiders to knock off the 9-6 Tampa Bay Buccaneers on the road – just to have a shot.
In one of the more unlikely Week 17 scenarios in NFL history, both all of those results happened. The Texans beat the Bears and the Raiders beat the Bucs both by a score of 31-24. The Eagles-Cowboys' 4:15 p.m. kickoff suddenly became a playoff game with the winner taking the Wild Card as the sixth seed in the NFC and the loser being eliminated. In front of an electric atmosphere at Lincoln Financial Field, the bitter rivals squared off on December 28, 2008. It went down as one of the most dominant Eagles wins in franchise history.
This is the story of 44-6.
Merrill Reese, The Voice of the Eagles – "It's funny. The night before. Saturday night. I was out to dinner with Brad Sham and Babe Laufenberg. Babe was (Troy) Aikman's backup, does color for Cowboys' games, and Brad was the play-by-play guy. We were talking about the game and they said, 'Believe me, this Cowboys team looks like it's about to go belly up,' and added, 'If this game means something, I think the Cowboys are in deep trouble.'"
David Akers, kicker – "Going into the game, I believe we had about a 17 percent chance to make the playoffs. I think that's what it was. We're thinking that the Texans haven't beaten anybody, and Oakland was the same."
Quintin Mikell, safety – "It was actually fortunate that we had a division rival as our last game because even though we technically had like a zero percent chance of winning, it was still Dallas. So, we still got up."
Jason Avant, wide receiver – "The goal was to finish out the season on a strong note. We felt like we were hot, we were going out there and playing our best, and we weren't worried about if we should make it into the playoffs or not. We just wanted to take care of our business."
Sheldon Brown, cornerback – "I mean, just think of all the determining factors that had to happen. Two teams had to win. And then we had to win. So, it was crazy because I'm sure we woke up that Sunday morning and nobody anticipated us getting in truly."
When the Eagles and Cowboys took the field for warmups, both the Texans and Raiders were ahead in their respective games. Fans were watching the action unfold on the scoreboards in the stadium and the team had a TV on in the training room.
Mikell – "I remember being in the stadium warming up before the game thinking like, 'Man. This is going to suck. Even if we win, we're going to be out of the playoffs because the Raiders suck so bad.' But then I started hearing cheers around the stadium and I was like, what's going on, so I went jogging back inside and looked and the Raiders were winning."
Jon Runyan, tackle – "I remember sitting in (head athletic trainer) Rick Burkholder's office watching the Oakland game before we actually had to be out there and seeing that unfold. I didn't see the end of it until we got out in the stadium but we kind of saw how it was going, so it was exciting, but it was one of those things where you have to take care of your own business and if you had done that earlier in the year, you wouldn't be sitting there staring at a television while you probably should be warming up."
Brian Westbrook, running back – "We were watching warmups and you could see the score flashing and we were like, 'OK.' You'd watch it, and then after that, right back in the locker room before the game, you're watching it again."
Tra Thomas, tackle – "Man, I was focused on just taking care of my job. There were guys that were checking that out. But for me, getting ready to go up against DeMarcus Ware, I was just focused on what I had to do and what I needed to take care of to win that game."
Reese – "It was a 4 o'clock game and my son, Nolan, was with me to help out in the booth, and we came to the Linc at about noon because I wanted to be up in plenty of time to sit there in the press room with all the TVs on and monitor the games. And one by one, things started to go right for the Eagles."
Brent Celek, tight end – "The one thing I really remember is just being in the locker room before the game and we were watching the games, and everything just fell into place."
Reese – "The last game was Tampa Bay and Oakland. That game was still going when we took to the air. And that was the last piece of the puzzle. So, while that was on the monitor, I was kind of setting up our game and calling the plays off the monitor of the Tampa Bay-Oakland game. It was almost a play-by-play."
Avant – "As the day began to unfold, we realized that we really had a shot when Michael Bush broke off a big run against Tampa for Oakland. We were jumping up and down in the locker room."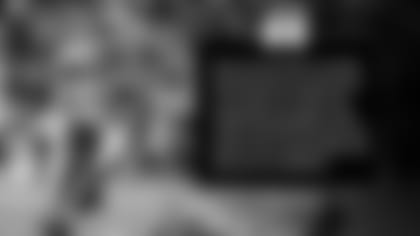 Oakland running back Michael Bush's 67-yard touchdown run gave the Raiders the lead with 7:03 left in the fourth quarter as the Texans were leading the Bears. Both games ended just as the Eagles prepared to take the field.
Celek – "In the locker room, the energy was just crazy after that. We were watching in the training room, in the back, because really all of our playoff hopes were on a few other teams winning and then obviously we had to win that night. But I think watching everything else happen just provided a spark for us like, 'All right dude, the playoffs start right now.'"
Todd Herremans, guard – "Immediately the energy picked up and it was just exciting. Even without any announcements being made or anything, everyone just knew what happened without even saying it."
Westbrook – "Have you ever been so excited that you have to cry just to get rid of some of it? That's the feeling that everybody in that locker room had and it was just great to see us go out there and play up to our potential."
Reese – "When Tampa Bay-Oakland ended, there was a roar in the crowd. I mean, you could hear it. Everyone was aware of it. It was a great, big roar. And then the Eagles came out and they were on fire."
Avant – "We realized we were going to beat the doors off the Cowboys because of everything that happened in those games. It felt like it was our time, we felt like it was destiny that allowed us to make the playoffs because everything went right."
Trent Cole, defensive end – "I noticed how everything turned up. Coaches turned up, crowd turned up, it's something that went on and we had to go win this game."
Celek – "We knew what was at stake. Really the whole energy of the place changed when it all happened. I think that was the craziest part. Everyone was going crazy in the locker room. You could just feel that we were going to do it."
Mikell – "I can't even explain how much energy it was. The crowd, the players, it was almost like being in the Super Bowl, even though it was the regular season. The energy from the fans, it was just a perfect night of football. It was meant to be, it felt like. So just running onto the field, it was electric."
Correll Buckhalter, running back – "It was electric. The Eagles have a great fanbase and playing the Cowboys, one of the teams that we hate being the Philadelphia Eagles, it was electric. And I think everybody from offense to defense to special teams was just thrilled about getting out there and performing to our best to give us a chance to get into the playoffs."
Celek – "It was just a great, great environment. And it was a playoff game and that's what playoff games feel like. And so, the playoffs just started a week early and we had a home game. That's what it felt like."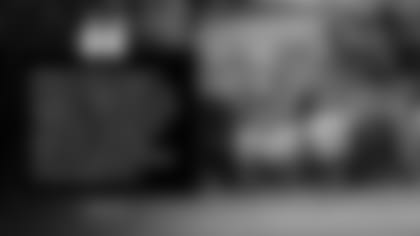 The Eagles took the field to a wild crowd and started fast. They scored on a Donovan McNabb QB sneak, then a Buckhalter 4-yard TD catch, and a Celek 1-yard reception. A Buckhalter 59-yard catch-and-run set up the sneak and got the offense started.
Buckhalter – "I kind of was not really an option on that play. I was in protection. But there was no threat, so I was able to just leak out and Donovan found me, and I was able to just get a big gain on that. I think that really got our team pumped up. I know it got me pumped up. It just felt like I was in a zone from then on and I'm sure every one of my teammates felt the same way."
Thomas – "Protection, man. I'm going to always put it on us. We gave up one sack in that game. So, we went out there and did what we needed to do in protection and McNabb went out there and handled his business. And Ware was having one of his best seasons getting to the quarterback. He came into the game with 20 sacks and needed like 2.5 sacks or something to tie the single-season sack record and he came out of that game still needing those 2.5 sacks."
Herremans – "There were a lot of great plays. But as an offensive lineman, I always love to score with a QB sneak."
Celek – "I just ran a corner route, I was wide open, easy throw, nothing crazy. But it was definitely great to score a touchdown in that game."
Westbrook – "At that point, the way that we dominated, it didn't even matter who was out there on the field. It could have been the '85 Bears. It didn't matter to us. It was whoever that was in the other jersey, they were going to get it that day. And for us, they got it."
Mikell – "It was like a feeding frenzy. Every time we went on the field, something good happened. It was like almost too perfect. You know like in the movies when everything is going right and then disaster strikes? It was almost like one of those things, but disaster never came. The atmosphere on the sideline was crazy."
Cole – "It was a lot of excitement. We knew we had to go get it, so when you're in that kind of intensity as a player, playing and being a pass rusher, it gives you fuel to go out there and it gives you a boost. It gives you a big boost."
Westbrook – "It was actually one of my favorite games because as a player, since our defense played so well, I kind of felt like I watched the entire game. And that's a weird feeling as an offensive guy to watch a game, but I watched our defense dismantle a Cowboys team and it was fun to see. It's almost like you're watching a dream."
Mikell – "I remember the first interception we got was by Sheldon. We got pressure on (Tony) Romo and we knew if we got pressure on him early, he would start chucking them up. I think that's when we kind of knew like, 'Listen, let's go. He's scared back there. He's scared.'"
Brown – "We were sending a blitz and there's only two routes you can beat with our blitz, a slant or a fade, and (Cowboys wide receiver Roy Williams) I think was just running off, maybe he didn't get the check or something, and Tony didn't want to get hit so he just threw it up to me. Roy never looked for the ball. It was just a lack of communication. It was probably one of the easier ones I had in my career."
Akers – "Everybody was hitting on all cylinders. I remember we scored a touchdown right before halftime. Then kicked off, there was a fumble, we recovered the fumble, and then we hit I think a pretty decently long kick, like 50 yards, and went into halftime and that was it. They were done. Put a fork into them."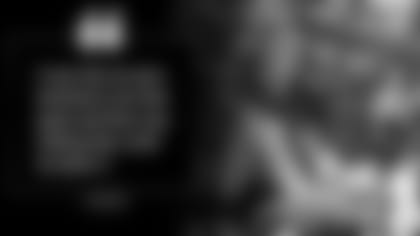 At halftime, the Eagles led 27-3 after Akers hit a 50-yarder as time expired. In the second half, safety Brian Dawkins, in what would be his final home game as an Eagle, dominated. His third-quarter sack of Romo forced a fumble that was returned by defensive end Chris Clemons for a 73-yard touchdown. He then forced a fumble when tackling running back Marion Barber at the Eagles' 4-yard line that was returned for a 96-yard touchdown by cornerback Joselio Hanson.
Brown – "If there's one thing about Brian Dawkins, it's that he wasn't going to let you think that the game was over at halftime. So, he was still in the locker room acting a fool, keeping the guys focused, and saying that we're still going to come out with the same intensity and same energy and his lingo. It was just great."
Westbrook – "I remember Dawkins making a sack, he was just making plays all over the field, and then he made a strip on their running back and we ended up running that back for a touchdown. And I remember running down, and he was laying on the ground doing whatever celebration, and I remember helping pick him up, me and Donovan, walking to carry him as we're still running into the end zone. It was special. It was a special moment."
Avant – "The defense was playing lights out. It felt like every time they got the ball onto our side of the 50, they turned it over. It was one of those games like Angels in the Outfield. That's how it felt. It was like we were destined to win that game and there was nothing they could do about it. I was looking at it like, 'Dude, we have angels out here today.'"
Runyan – "You see it on the sideline when turnovers like that happen, guys start screaming at each other and pointing fingers at each other. We were just like, 'OK, we got this, just keep pounding.'"
Herremans – "Clemons was just crushing (Cowboys tackle Marc) Colombo all game long. He was all over him. That just made Romo's day miserable. And it was awesome."
Reese – "The defense just ripped them apart. They smothered them. Absolutely smothered them. The Cowboys never had a chance. And we were right next door to the Cowboys' broadcast team separated by glass. And Brad and Babe looked across to Mike and me and made a gesture to say, 'We told you.'"
Herremans – "When it rains, it pours. Like the one where Joselio picked it up and ran it back or the one that Clemons took to the house. I love defensive touchdowns. Imagine receiving an extra paycheck on the weekend and not having to play for it. That's pretty much it."
Mike Quick, color commentator – "Everybody was going crazy because we knew that we had gotten in. Doesn't matter that we're going on the road. Everybody understood that we're going to the playoffs. We're dominating these boys and we're in. And what's really cool is, once you get in, it's a whole new season. I think that was the real key that this team had a lot of swag, a lot of confidence going in."
Celek – "We had a good football team, just a lot of bad things happened in the season, kind of similar to the team this year. To have an opportunity where you're given life again, I think it does something to a team. So, I think that's why we made a push."
The game ended up being the final home game for Dawkins as well as Thomas, Runyan, and Buckhalter. All four ended up signing with different NFL teams next season as free agents.
Dawkins in A Football Life – "I came out and instead of doing my normal hype stuff, I was blowing kisses to the fans because I was appreciating them. I didn't know if that was going to be my last time playing in front of them."
Cole – "Being able to play with Dawkins, it's an honor. He's a better person than a player. He's a great leader, I fed off of him. I wanted his energy, I wanted to play like him. So, I was going to do whatever I could to match his energy in that game."
Westbrook – "I knew what Dawkins meant to me as a person. I guess your thought is he's never going to leave."
Mikell – "Hindsight is 20/20. I never imagined that that would happen. Obviously, as a player, it's always in the back of your mind but I always had the feeling that they weren't going to let Dawk go. It's crazy that that's what it turned out to be. What better way to go out than that game?"
Brown – "I guess you couldn't write a better script at a better time, and not for a better person."
Runyan – "That was basically the end of my career. My contract was ending in March, I was dealing with a knee injury. It's always great to finish with a win like that. You wish you were walking off the Super Bowl field like that but that run that we had for that amount of time, not many teams have accomplished that."
Thomas – "It was all of our final (home) game as an Eagle. It was fun to be able to say that that's how we left it. But it's also a bit disappointing to be like, that's it."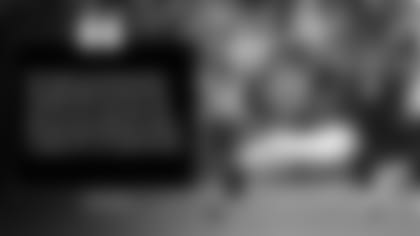 That game also ended up as the last home game for defensive coordinator Jim Johnson. The Eagles' legend passed away the following summer from melanoma. Each game was dedicated to him.
Brown – "Coach Johnson, he had gotten sick, so we were playing with a little extra oomph for him because he was riding around in his wheelchair then. That was a little extra motivation to get one for Jim. Coach Andy Reid's last message to us before Dallas was go out and win one for Jim."
Mikell – "That was the year that Jim started getting sick and the whole thing was a motivating situation to do it for him. So, we had a lot to play for and we were getting healthy at the right time, so we had a lot of confidence going into the playoffs that year and we knew that if we had a chance to get in there, we could make a run."
The Eagles did make a run as the 9-6-1 final Wild Card squad marched through Minnesota and then knocked off the defending Super Bowl Champion Giants in New York before being defeated in the NFC Championship Game. That special win at the Meadowlands, one that wouldn't have happened if not for the events of 44-6, provided Reese with a lasting memory.
Reese – "That was a tough game. And then late in the game, the Eagles made the play, a Mikell interception, to pretty much lock it up. We were separated by glass and in the next booth were the Eagles' coaches. And usually, he'd be on the field but because he was having physical problems with his back that we thought were orthopedic at the time, Jim Johnson, the great defensive coordinator, was using a cane and sitting up in the coaches' box.
"And when the play happened in the game to lock up the result pretty much, this is my last memory of Jim Johnson, I hear this banging and I look over, and Jim Johnson had taken his cane and he was banging it on the window looking over at Mike and me with the biggest smile on his face and raising the cane in triumph. And that's a photograph in my mind that will live forever."