The linebacker group is a fascinating one to watch every year in the NFL Draft because of the variety of shapes and sizes the position plays in today's NFL. Whether you're looking for big, hulking run defenders; sleek subpackage pass rushers; or hyper-athletic coverage players, this class has what you're looking for.
These are the players who analysts expect to see perform best in the athletic testing portion of the workout.
Trenton Simpson (Clemson) – Listed at 6-foot-3, 240 pounds, Simpson is a fantastic athlete at the second level. Coming in at No. 29 on Bruce Feldman's annual Freak List chronicling the top athletes in college football, there's a good chance that the junior linebacker cracks 4.40 in the 40-yard dash while testing well in the other drills as well. Those movement skills show up on tape, where he exhibits excellent range from sideline to sideline and looks better than some safeties when moving in reverse. He's not a finished product yet as a player, but it's enticing to think about what he could be down the road.
Noah Sewell (Oregon) – We have another talented Sewell brother coming from the Ducks program, and while Noah does not figure to be a Top 10 pick like his brother Penei was to the Detroit Lions a couple of springs ago, he is a very good player in his own right. Listed at 6-foot-2, 253 pounds, the junior has a throwback body type with a bulky frame, but he will wow you in the open field. A top-50 player on Feldman's Freak List last summer, Sewell was listed as hitting 20.85 MPH on GPS tracking. For context, A.J. Brown hit 19.5 MPH on his 45-yard touchdown catch in Super Bowl LVII (according to NextGen Stats). Sewell should impress in these tests, especially when you factor his weight into the equation.
Owen Pappoe (Auburn) – Pappoe was actually the highest-ranked linebacker on that Feldman Freak List, topping in at No. 8 thanks to a reported 4.32 time in the 40-yard dash. The four-year starter and former five-star recruit brings pedigree to the table. If he matches that speed, it will certainly help boost his stock.
Dorian Williams (Tulane) – Williams first popped on my radar after his sophomore season in 2020 when he posted 97 tackles, 15.5 tackles for loss, and 3.5 sacks while earning Second-Team All-AAC honors. He did that as a role player while starting just four games that season! A high-effort player with impressive athleticism on tape, Williams exploded this fall as one of the nation's leaders in tackles (132) while racking up impressive numbers all across the box score. I expect him to test well in every facet in Indianapolis.
Like most positions in football, teams want to find linebackers who can impact the passing game. If you're not going to rush the quarterback, you have to be viable in coverage. Can you efficiently flip your hips in space, turn and run, and find the football? Some of the coverage drills we'll see will put that to the test. Some things to notice while watching these drills:
You want to see the defenders flip their hips without losing much speed, if any. Want an easy way to look for this? Watch their head. If their head pops up, that is typically a sign of some lateral stiffness when asked to execute that kind of athletic maneuver.
After the linebacker flips his hips, you want to see a strong burst to the catch point. Can they change gears, or are they a one-speed kind of player?
Lastly, can they finish at the catch point? You don't need a true ballhawk underneath, but any production on the ball is good production in the passing game.
Here are the players who have a chance to shine in these drills:
Jack Campbell (Iowa) – The Butkus Award winner as the top linebacker in college football this year, Campbell is an ultra-instinctive player who plays through contact extremely well. Listed at 6-foot-5, 246 pounds, he has outstanding size without giving too much in terms of athleticism. I expect that he'll surprise people with how he tests across the board (though his 40 time will be important to watch), but in these drills, take note of how comfortable he is moving in reverse.
DeMarvion Overshown (Texas) – A converted high school safety, Overshown not only should look good in these coverage drills, but he should test well across the board on top of it. The first-team All-Big 12 linebacker is really hitting his stride after catching a lot of buzz the last couple of offseasons. He is only 220 pounds, but with a 6-2 frame and long arms, he has a body type to be a matchup player in subpackages for an NFL defense.
Jalen Graham (Purdue) – Graham actually began his career as a safety for the Boilermakers, so he should find plenty of comfort doing these drills as well. Listed just under 6-foot-2 and 224 pounds, Graham made the move to linebacker full time in 2021. He is not a finished product yet, but his athleticism and background playing special teams should get him looks this summer.
These players all have great stories to tell, but who has taken the most unique journey to get to this point?
Daiyan Henley (Washington State) – Henley was one of my favorite players to study this fall because his tape is just really fun. Coming in at just under 6-foot-1, 230 pounds with long 33" arms, the sixth-year senior played like his hair was on fire on every snap, setting the tone for the Cougars' defense in his first year on campus. Henley came over this offseason from the University of Nevada, where he first made the transition to linebacker in 2019. Before that? He was starting games at wide receiver! The California native caught three touchdowns off 17 receptions in his first two years on campus before committing to playing defense full time. There are a lot of reasons to think the arrow is still pointing up on the senior linebacker.
Ivan Pace Jr. (Cincinnati) – Pace became the first Cincinnati Bearcat in history to be named a unanimous All-American this year, his first with the program. The redshirt junior came to Cincinnati from Miami University in nearby Oxford, Ohio, where he terrorized defenses in the MAC earlier in his career. His reason for transferring? To play with his brother, Deshawn, who also plays for the Bearcats. Pace was one of the most productive players in college football this season, was a finalist for basically every major defensive award, and was the conference's Defensive Player of the Year. He did all that despite checking in at just 5-foot-10 1/4 at the Senior Bowl. That would make him the shortest linebacker drafted in the last decade. Don't let the size fool you, though. Pace packs a punch.
Anfernee Orji (Vanderbilt) – A three-year starter for the Commodores, Orji really came on this season with career highs in almost every statistic. Known best for his run defense, the senior found himself around the ball often during his time in Nashville. A Nigerian American, Orji has two brothers who also play college football (at Vanderbilt and Michigan). Orji was also a standout wrestler and track athlete in high school down in Texas.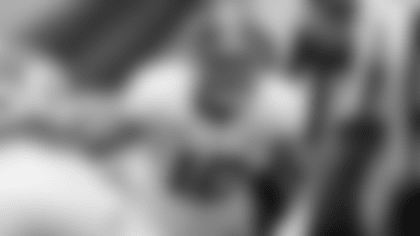 These are the players of note with a special statistic or measurement that sets them apart from their peers.
Henry To'oTo'o (Alabama) – To'oTo'o hit the ground running as a true freshman, starting 12 games for the University of Tennessee in 2019 fresh out of high school. Fast forward four years (and one transfer) later, and the senior racked up 50 starts, playing nearly 3,200 snaps between the Volunteers and the Alabama Crimson Tide, where he has captained the defense each of the last two seasons. To'oTo'o isn't going to be the flashiest athletic tester at the event, but he's always around the football. No linebacker in attendance in Indianapolis has more career tackles (345) than To'oTo'o.
Drew Sanders (Arkansas) – Only two players at this event posted over 100 tackles and nine sacks this year, and Sanders is one of them (the other is Pace). The former five-star recruit began his career as a backup at Alabama, but transferred to Arkansas last offseason to receive more playing time and came through in a big way. Listed at 6-foot-5, 233 pounds, the junior stuffed the stat sheet this year on his way to earning All-American status and first-round buzz in the 2023 NFL Draft.
Isaiah Moore (NC State) – Moore became an instant impact performer for the Wolfpack the moment he stepped on campus in 2018, inserting himself into the starting lineup from day one and becoming one of the top players on that side of the ball. A super-dependable player in almost every facet of his game, the "super senior" started a whopping 55 games over the course of his career, which would be more than any linebacker selected since at least 2013.
Everyone else who will take part in the events in Indianapolis (in alphabetical order):
Jeremy Banks (Tennessee), Micah Baskerville (LSU), SirVocea Dennis (Pitt), Shaka Heyward (Duke), Cam Jones (Indiana), Ventrell Miller (Florida), Charlie Thomas (Georgia Tech), Dee Winters (TCU)
We get to read all about the measurements for all these players over the next few weeks ... but wouldn't it be nice to have some context? What is considered a "good" 40-yard dash time? What about arm length? The broad jump? Here's what the average player drafted at each position has looked like over the last decade (based on my own personal research).
Arm Length: 3228 (32 1/4")
Unofficial 40-Time (Stopwatch): 4.62
Official 40-Time (Laser): 4.65