Philadelphia Eagles Pepsi Gameday Poster Playlist Series
Eagles Gameday Poster Playlist
This is the Eagles Gameday Poster Playlist presented by Pepsi: a vibrant, loud love letter to Philly's thriving music and arts scene. The Eagles teamed up with a different visual and musical artist for every home game this season and challenged them to create a poster and music track that encapsulated that week's matchup.
Make sure to check back each home game for the next soundtrack release.
WEEK 4 POSTER & SOUNDTRACK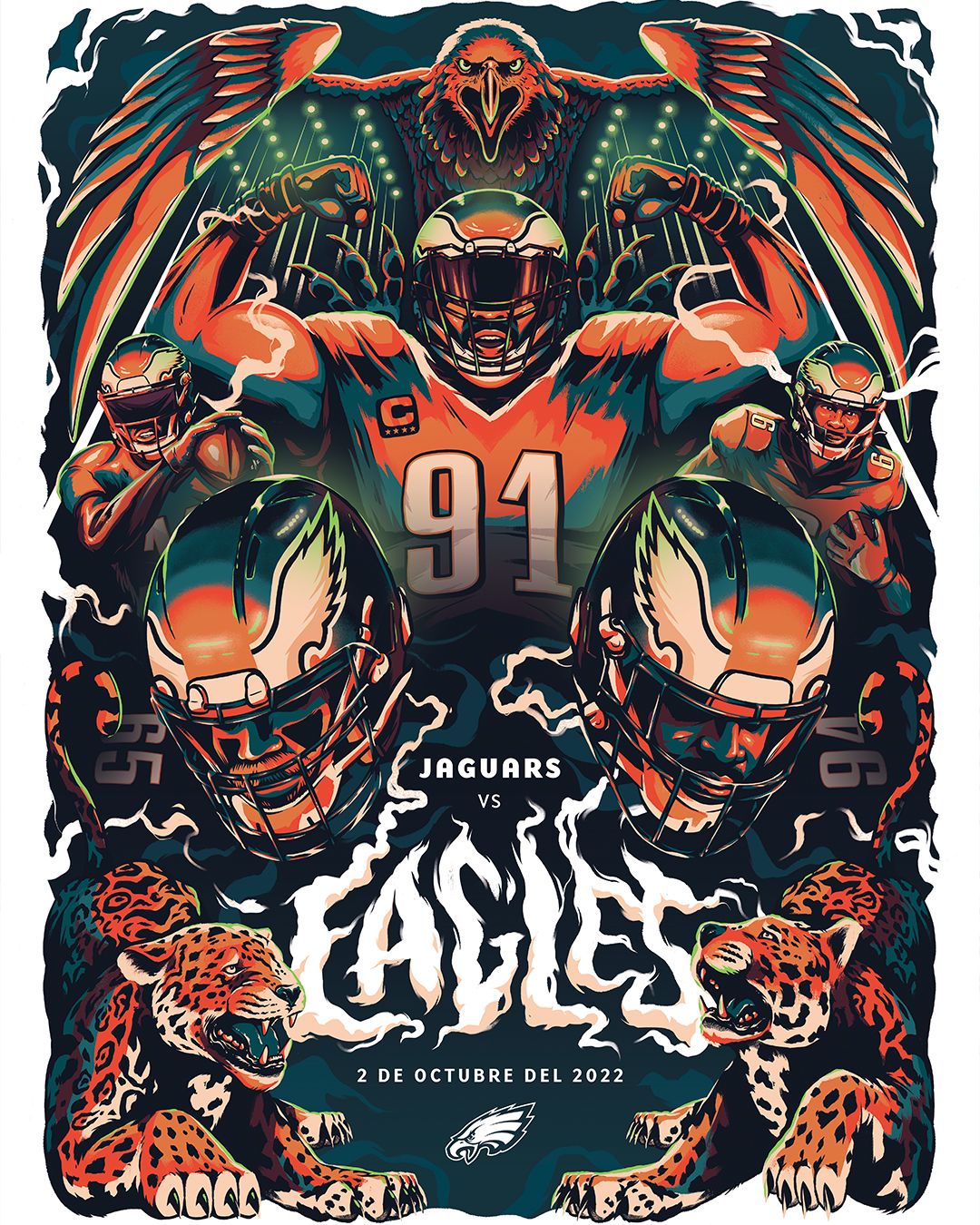 Week 4: Jaguars vs. Eagles
Artist: Ryan Lynn
Ryan Lynn is a freelance illustrator and lifelong Eagles fan based in the Lehigh Valley, Pennsylvania. He has spent 10+ years in the creative industry before becoming a full-time illustrator in 2016. Now, he is thrilled at the opportunity to be able to combine his 2 favorite things: art and football.
WEEK 2 POSTER & SOUNDTRACK
Week 2: Vikings vs. Eagles
Artist: Keni Thomas
Keni Thomas, more popularly known as Thomcat23, is a visual artist from Philadelphia, PA. His work's often focus on social, political, and environmental issues, while pushing unrelated forms and visual puns together. Showing the absurd, preposterous, and comical nature of his thought process is why Thomcat23's work falls into Pop-Surrealism.