Nashville may best be known for hot chicken and country music in the collective memory of the American public. Let's take an ancient catapult to that preconceived notion and dive into the Eagles Gameday Poster Playlist presented by Pepsi for Week 13.
When the Tennessee Titans arrive at Lincoln Financial Field, they'll be greeted by some creative trash-talking disguised in the form of artwork. Local artist Jason Piperberg decided to lean hard into some Greek mythology with his graphic illustration for the Titans-Eagles matchup, conjuring up images of Prometheus – the Titan god of fire who suffered greatly for championing mankind – and marrying everything with pure football fantasy.
His poster depicts a downed Titans player chained to a rock against his will in the tailgating lots outside Lincoln Financial Field as a massive cartoon Eagle tears at his jersey and prepares to feast on his liver. If that sounds harsh, well, it is ... but don't blame Piperberg. He didn't create the myth. Prometheus had to be punished by the Greek gods for stealing fire and sharing it with humanity.
"For anyone who doesn't know that story, or needs a quick refresher, Prometheus, after bringing fire to mankind, is punished by Zeus," Piperberg said. "He was chained to a rock and forced to have his liver eaten by an eagle. However, every day Prometheus' liver regenerates, and every day the eagle returns to devour it again. For my poster, we put a football-inspired twist on that myth."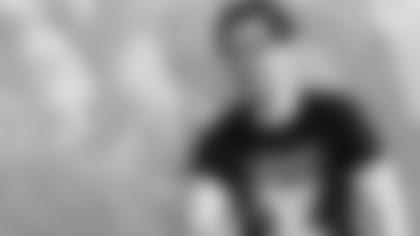 There is a famous oil-on-canvas called Prometheus Bound by Peter Paul Rubens hanging in the Philadelphia Museum of Art. Piperberg drew inspiration from the more than 400-year-old painting, using similar positioning and brushstrokes. Enough with the art history lesson, though. The point of this week's poster art is to psych out the visiting team while hyping up the hometown crowd.
For Piperberg, it started with an email from Matthew Schwenk, Senior Graphic Designer for the Eagles. Initially, the message popped up as spam until a "double take" revealed an amazingly real opportunity. The two quickly set up a phone call to discuss the project and what direction they wanted to go in.
The creative process was the easy part; trying to minimize the magnitude was a mind hurdle.
"I try not to think about how big the audience might be while I'm actively working on projects like this because that can often cause me to get in my head and psych myself out," Piperberg said. "That being said, once I finished the poster, it started to sink in, and I realized that this is one of the bigger projects in my portfolio so far. For most people, this will be the first and maybe only exposure to my work."
The self-described "artist, comic artist, storyteller" was inspired to draw by his mother, then decided to pursue a career in comics and illustration around age 13. His first project was a bit of a flop – a far cry from the self-published comics he produces today, like Spaceman and Bloater Vol. 1 – but it was good enough to help him get into college.
"I self-published a comic for my senior project in high school. In retrospect, it was pretty bad, but it also helped me get into college," Piperberg said. "The admissions interviewer was more impressed with that than any of the still-life drawings I brought along in my portfolio."
Piperberg, who grew up in the Lancaster area, didn't grow up rooting for the Eagles (or any football team, really), but that soon changed when he moved here to attend The University of the Arts in 2012. He was captivated by the team's tightknit camaraderie, coupled with all those welcoming die-hards.
"I love Philly, so I'm always rooting for the Eagles and the other teams in a more general sense," Piperberg said. "I moved back to Lancaster after college, but I'm really glad that I was able to move back here in 2021. I don't think I realized quite how much I missed it."
BRELAND: Representing My Truck, My Eagles
Watching BRELAND's rise up the country music charts to become the new face of "truck culture" might seem surprising to the casual observer. He doesn't hail from Texas or Tennessee, or anywhere near middle America. The talented son of two ordained ministers is the pride and joy of Burlington Township, New Jersey is on a mission to shatter racial barriers and musical genres in one fell swoop.
His musical style is all over the map: Hip hop meets country grammar meets trap music, with a little pop soul for good measure. The talented 27-year-old – a singer-songwriter who has penned tunes for Trey Songz – calls his unintentionally complex sound "cross country" and shows it off by exercising a twangy falsetto against the backdrop of thundering 808s and modern R&B productions. He lists Aretha Franklin and Stevie Wonder as two of his biggest influences.
"Cross country is a sub-genre of country music which I consider an intersection of a lot of different styles – country and gospel, country and soul, country and R&B, country and rock, country and pop. It's really pushing the boundaries of what country music is ... of what it's allowed to sound like, of who is allowed to make it, and of who is allowed to listen to it."
A newcomer to the boot-and-saddle scene, BRELAND brings his own sense of style and sensibility to every microphone he touches behind wire-rimmed eyeglasses. Country hipster chic? Nah, he's a breath of fresh air out to impose his will on a sometimes-misunderstood music genre. He's a champion for Black artists trying to break through in a traditionally white industry, and he's doing it in a part of the country not known for it.
"I'm trying to carve out a new lane for country music listeners in the Philly area and New Jersey," said BRELAND, who lives in Nashville today. "I'm very proud of my roots – I sing about being Jersey made on my new album – and love coming back home to see my parents for the holidays. I'm trying to champion a part of the country that doesn't get represented often in country music."
BRELAND's peers are taking notice, too, thanks to a bevy of all-star collaborations. "Beers on Me" – a song featuring country heavyweights Dierks Bentley and HARDY – earned him a CMA Award nomination for Musical Event of the Year. He has also worked alongside Keith Urban, Mickey Guyton, and Thomas Rhett. Let those accolades sink in as you hit play on his irreverent first hit single My Truck, which reached over 2.6 million streams and appeared in a television commercial.
The song helped earn him a major deal with Atlantic Records while ushering in a new kind of country music fan, a genre-splitter who prefers Air Jordans over cowboy boots – an intentional nod to his New Jersey roots as well as his college days (at Georgetown in Washington, D.C.) and post-graduate years in Atlanta. Reversing preconceived notions matters to him.
"I love having a platform to address these issues that come up," BRELAND said. "I think it's important and just me being here is a good way to start those conversations. Me, being the person I am in this space, is revolutionary in itself. What I do sonically can be just as empowering as what I say politically."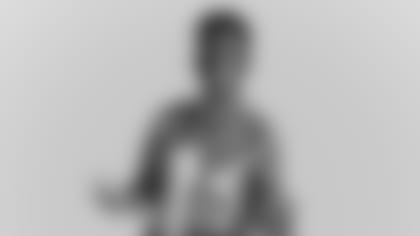 For the Birds: Channeling Personal Success
BRELAND revealed the full extent of his crazy Eagles fandom last January when he created an unofficial playoff anthem called "For the Birds." The song went viral on TikTok and earned him an invitation to walk the field with his dad prior to the Eagles-Cowboys game in Week 18. That was an extra special moment considering his midnight green roots.
"I've been an Eagles fan my whole life. My childhood room was green," BRELAND said. "I haven't missed a game in over 20 years. Me and my dad text every Sunday if we're not in the same city, and we go to one game together every year."
The hype song he created for Eagles vs. Titans pays tribute to the heroes of previous eras on the first verse, then jumps forward to what has been an unbelievable 2022 campaign:
Going savage on my Brian Dawkins;
We fly high but they still gonna try and underdog us;
We always finish harder than the way we started;
They don't talk about us now the way they did in August.
There are timely references to Jalen Hurts and Nick Sirianni, plus an ode to the Liberty Bell:
NFC East can't compete these days, we the reason the league loses sleep these days;
In the midnight threads or the Kelly green, I be willing to bet we the better team;
Got the Liberty Bell, we gonna let it ring, we don't need no one else, that's on everything.
"Hopefully, it gets everybody fired up about a season nobody really anticipated," BRELAND said. "In my lifetime, the only years I could say the Eagles were definitively the best team in the league were the two Super Bowl years (2004, 2017). Just trying to channel some good karma."
Good karma for himself and for the Birds. You see, BRELAND has noticed an interesting parallel between his own successes and those of the hometown football team. His debut album "Cross Country" released back on September 9 to rave reviews while peaking at No. 15 on Billboard.
"If the Eagles are winning — maybe it's placebo or maybe I'm crazy — but if the Eagles win on Sunday, I expect my week, in my personal life, to be a great one," BRELAND said. "I feel like we're aligned in that way, if that makes sense. This has been the best year of my life professionally, and the Eagles are off to their best start in franchise history."
This summer, BRELAND will join legendary songstress Shania Twain for select tour dates all over the United States, including a stop in Camden, New Jersey on June 9. Look for the skinny local kid with the infectious voice tearing up the stage, possibly wearing a No. 20 Eagles jersey. One thing he won't ever be is definable.
"Some of you may not know that BRELAND is actually my last name," BRELAND wrote on Twitter. "It was a name we inherited from slavery and each generation in my family has largely struggled since. I wanted the BRELAND name to be associated with greatness."