The Philadelphia Eagles haven't been forced to endure too many detours on the road to a perfect 8-0 record. The journey has mostly been paved with big leads and highlight-reel plays. They have left "money on the table" here and there, but Jalen Hurts doesn't let that loose change pile up.
The quarterback has been the Eagles' thermostat while overcoming adversity during his rise up the depth chart. He trusted his feet not to fail him, even under intense scrutiny and when a lot of people were counting him out. Hurts is still standing. And standing tall.
Suzanne Sheer has never met Jalen Hurts, although she did accidentally walk into an Eagles practice during a recent visit to the NovaCare Complex. That's a story for another day, says the talented singer-songwriter who has a clear understanding of the strife and the struggle – and how to come out the other side on top. Those unscripted, raw emotions scream louder than a choir of 1,000 banshees over the anthem she created for the Eagles Gameday Poster Playlist presented by Pepsi for Week 10.
Sheer lays down spellbinding vocals on her title track, "Feet Don't Fail Me" – co-written by producer 3xpo, with a special shout out to Joey Stix on the drums – in a beautifully dark and soulful song that fills the uncomfortable silence with haunting piano keys to convey the message that giving up is never an option. Here is a sampling:
I don't even know where the road gonna take me;
I don't wanna go at it alone, don't make me;
Even if it makes me crazy, I'll still be here when the dust falls, baby;
Just trying to break even, keep fighting these demons.
Sheer wanted the song to resonate with Eagles fans first and foremost. It's supposed to provide hope when there is none and she lets her genre-defining voice do the heavy lifting amid somber tones. Somehow, masterfully, Sheer does it in an inspirational way that incorporates pop and soul and synthesizers.
"It's an anthem about getting out of a hopeless breaking point, of I don't want to give up, of I don't want to lose," Sheer said. "I'm counting on me now. It has honest, raw feelings of wanting to give up but realizing you have one more fight in you."
Originally from Pittsburgh, Sheer – a one-time collaborator with rapper Wiz Khalifa – moved to Philadelphia in 2014 on the advice of industry friends and now-producers 3xpo and Lotits. She settled in gritty Fishtown, where that neighborhood's blue-collar attitude and vibrant arts scene hijacked her senses. Unknowingly, Sheer was falling in love with the city and the local sports teams.
"I feel like I really became who I am as a person and as an artist in Philly," Sheer said. "People in Philly really love their city. And the ritual of getting together for football games is a special thing. And then the Super Bowl happened."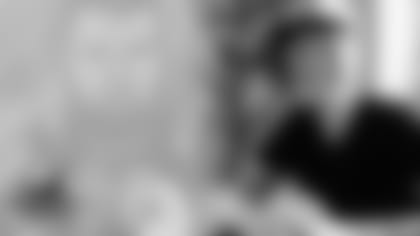 JASON KELCE: COMMANDER OF THE EAGLES SHIP
Tiff Urquhart was on a mission to match Sheer's sound as she brainstormed sketches for the poster art for Week 10. She locked herself in the studio and strapped her headphones on, listening for any small trace of inspiration and trying to align her bold and colorful art style in harmony with Sheer's soul-stirring vocals.
"My style is bold and colorful and there's a lot of emotion in her work," Urquhart said of Sheer. "It's easy to be in an artistic flow while listening to her music."
The next step? Finding the right design. The Eagles gave her free reign on the illustration, dropping only one requirement: Make it timeless. Her first idea was to feature Jalen Hurts, but the third-year player didn't shriek timeless. Not yet.
Urquhart needed the staying power of a franchise legend and the image of captain Jason Kelce dressed in an army commander's uniform quickly popped in her head. Double meaning since the Eagles are hosting the Washington Commanders in Week 10.
"He's all things Philadelphia. Everyone loves Jason Kelce," Urquhart said. "Hopefully the people that get this poster will keep it forever."
Kelce's outfit is untraditional by military standards. Neon textiles adorn his jacket, a not-so-subtle nod to his Mummers costume from 2018, accented by scribbled X's and O's with a bald eagle cradled in his arms. It's true to Urquhart's contemporary art style, which plays on a lot of different techniques and diverse elements.
"It's abstract in a sense, a lot of shapes and textures and repetition," Urquhart said. "Contemporary is literally new, present-day art. My work incorporates a lot of different styles in one piece of artwork, but it all comes together as one."
Urquhart's personal story follows the same meandering-yet-unified pattern. She moved to Philadelphia from St. Augustine, Florida in 2019 to pursue a dream of becoming the Picasso of street graffiti. Her new city was considered an urban Louvre, filled with colorful mosaics and murals on every corner, a place where aspiring artists use potholes as their impromptu canvas.
However, it took a fork in the road for a full-time art career to take off. Urquhart had been working as a massage therapist despite having a Bachelor of Arts in Graphic Design and Fine Art from Flagler College. That is, until the COVID-19 pandemic forced her to shift gears.
"Massage studios were closed. It sent me flying forward to chase my dream full time," Urquhart said. "As a kid, I wanted to be an artist and now I'm doing what I love in a city filled with so many amazing murals, street art, and talented artists everywhere."
Today, Urquhart seeks to shine a spotlight on street art and social activism. She has written and illustrated three children's books, with a slew of commissioned art pieces scattered across the country.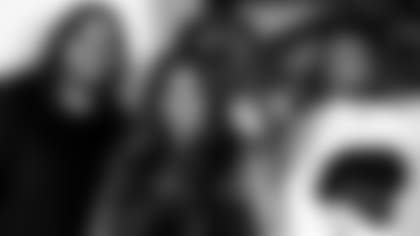 KIND OF OVERWHELMED, MURALS AND MOSAICS
Sheer admitted to being "kind of overwhelmed" with the assignment when the Eagles first contacted her. She wanted to create a memorable piece of music, something that could serve as a rallying cry between the hashmarks and outside them.
"I want people to be able to feel understood and comforted and motivated when they listen to it," Sheer said. "I was overwhelmed with the assignment when I wrote it, but I found a bit of inspiration in that despair – to not feel defeated about what's going on in your life."
The Eagles are undefeated right now. Ditto for Sheer. Her debut album, The Blue Hour, was released to rave reviews back in June. One music critic told her it sounded "like Adele and The Weeknd had a baby." And she is working on two music videos to accompany the album, with some new singles expected to drop soon.
It's hard not to think back to the early days in Pittsburgh where a 15-year-old girl – the granddaughter of a trained opera singer – would sit down at her piano and test stuff out on her musical-inclined family. One day, Sheer performed a song for them in the living room and decided she was going to do this forever.
"I told them, 'I wrote a song. Do you want to hear it?' It was a heavy ballad, like heartache and stuff I had never gone through at the time," Sheer said. "Everyone loved it and encouraged me. I knew right then and there that this is my life now. I'm doing this forever."
"I love the Batman thing," Sheer said. "Just like the way that it seems the Eagles team is super close with each other. They are just on fire right now, as a team, so in sync with each other."
Meanwhile, Urquhart is another Philly transplant embracing the camaraderie of the 2022 Eagles and the insane energy pulsing through the city's veins right now. She grew up a football fan in Florida but never pledged allegiance to any team. That all changed in 2019 following her 890-mile move up the East Coast.
"Oh yeah, I am an Eagles fan. I was sold as soon as I moved here," Urquhart said. "I was like, 'Dang, this is really cool to see, and I want to be a part of it.' Just seeing how diehard the fans are here."
Urquhart has hands-on experience channeling the diehards. She created a Philly sports-themed Medusa Head mural near Temple University and plans to splash a colorful mural on an empty slate near Del Rossi's Cheesesteaks in Northern Liberties. Then, to further prove her fandom, Urquhart proposed an idea: "I would love to do an Eagles mural."
Maybe a Super Bowl-inspired one? Only time will tell.