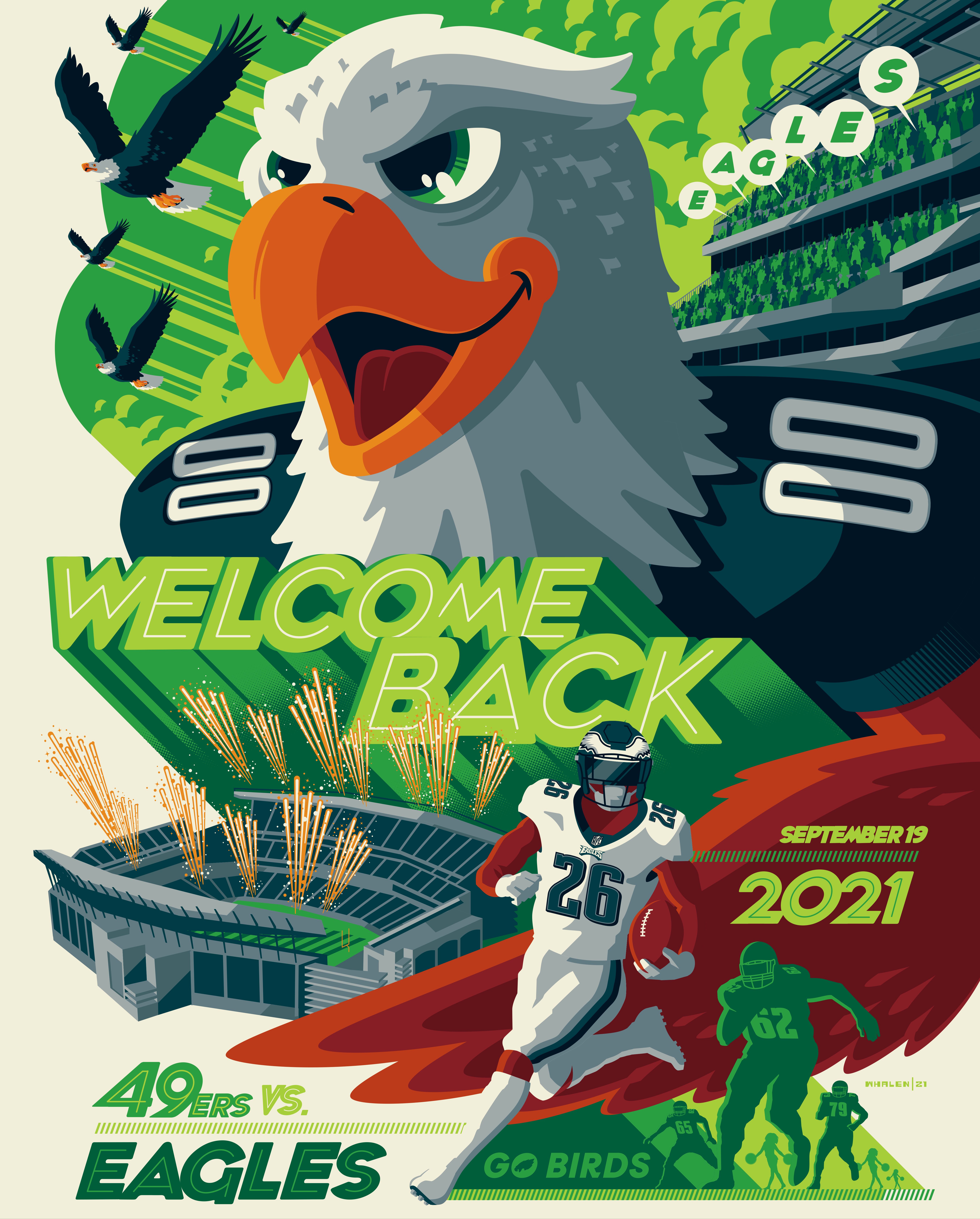 Week 1: 49ers v. Eagles
Artist: Tom Whalen
Tom Whalen is a Pennsylvania-born-and-bred illustrator who grew up on a steady diet of comic books, '80s action movies, and heavy metal. He's turned those childhood passions into a career and has worked on dream projects for clients such as Disney, Marvel, DC, Toho, Metallica, and now the Philadelphia Eagles!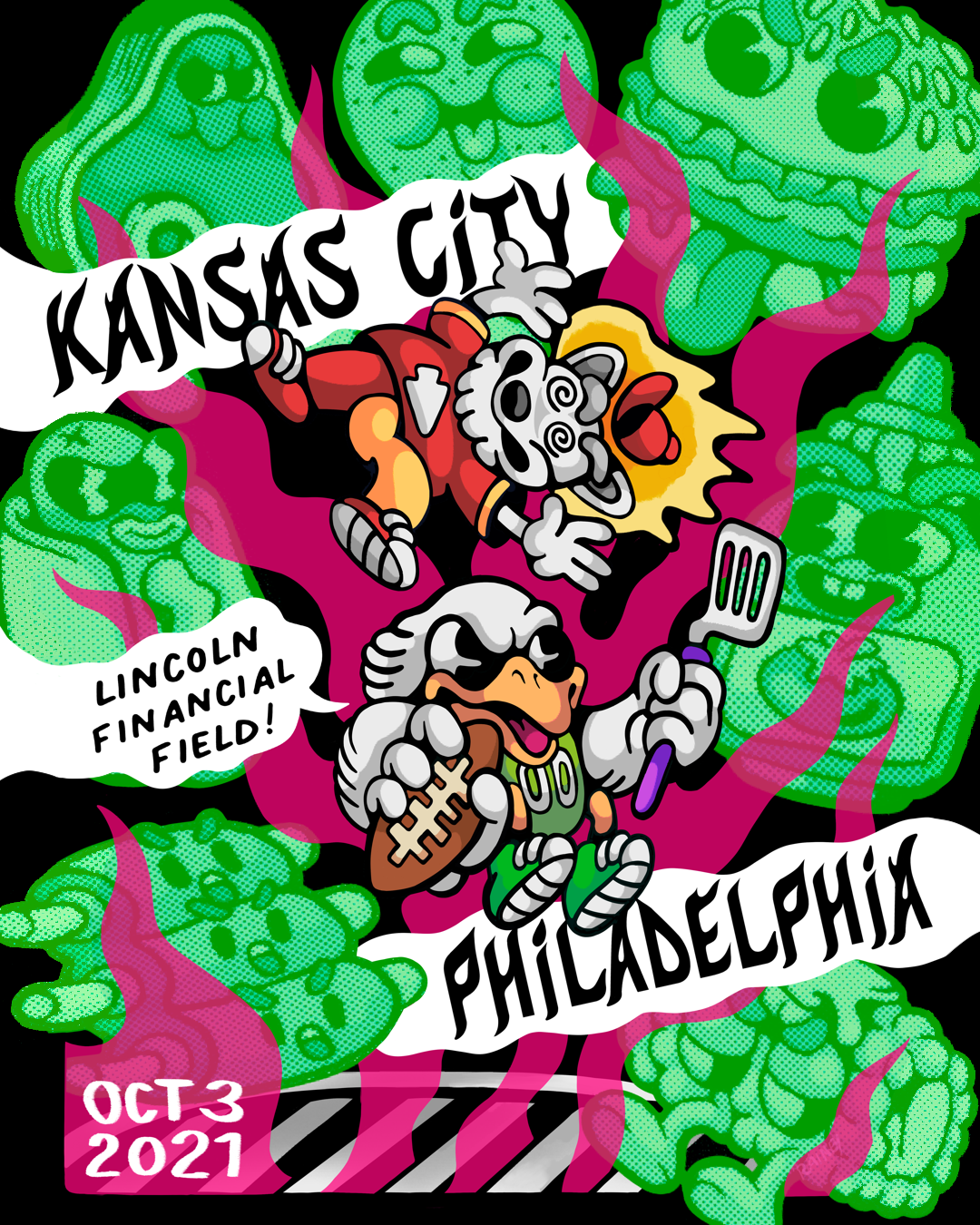 Week 2: Chiefs v. Eagles
Artist: Rain Demetri
Hey! My name's Rain and I depict works inspired by "rubber hose" cartoons, animals and the surreal. I'm from New Jersey and studied at the University of the Arts. I love making art-timelapse videos, sketching creatures and I am pursuing qualifications as a Scientific/Medical Illustrator. I'm looking forward to making more art in Philly, check out my work and come say hi!
Week 6: Buccaneers v. Eagles
Artist: Victoria Veltri
Victoria is a Philadelphia based illustrator specializing in package design and posters. She is a graduate of the Illustration program at the University of the Arts. She is currently available for in-house and freelance Illustration. In her limited free time, she plays video games and assembles Neon Genesis Evangelion model kits.