Philadelphia Eagles Gameday Poster Series 2021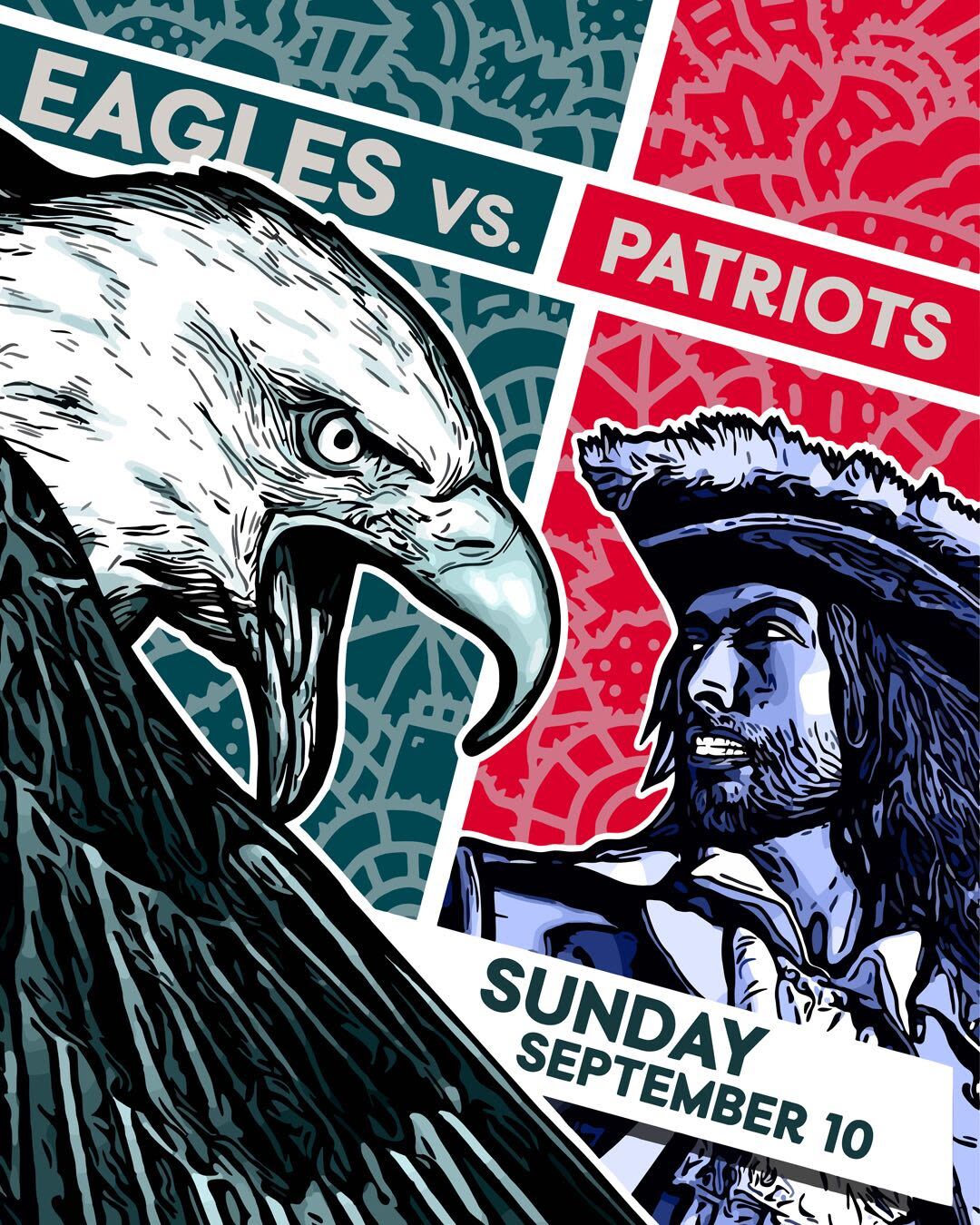 Week 1: Eagles vs. Patriots
Artist: Alloyius Mcilwaine
Philadelphia-born and based artist, Alloyius McIlwaine, paints in a signature style that colorfully combines pop art, street art, and comic book illustration. Whether painting a mural or on canvas, his work dances freely in colored planes, vibrating with geometric abstraction. He often features his symbolic shapes, "Kudoglyphs", which give visual language to positive affirmations. After experimenting with watercolor, acrylic, oil, charcoal, and sculpture, McIlwaine found peace in the abstract, free-styled murals, developed on-site without any expectations of the outcome. McIlwaine has created a vast body of recognizable work recently including national artistic campaigns for NBC Universal, Peacock, Miller Lite, the NFL, Apple TV, Makers Mark, Pressed Juicery, Honeygrow, and more.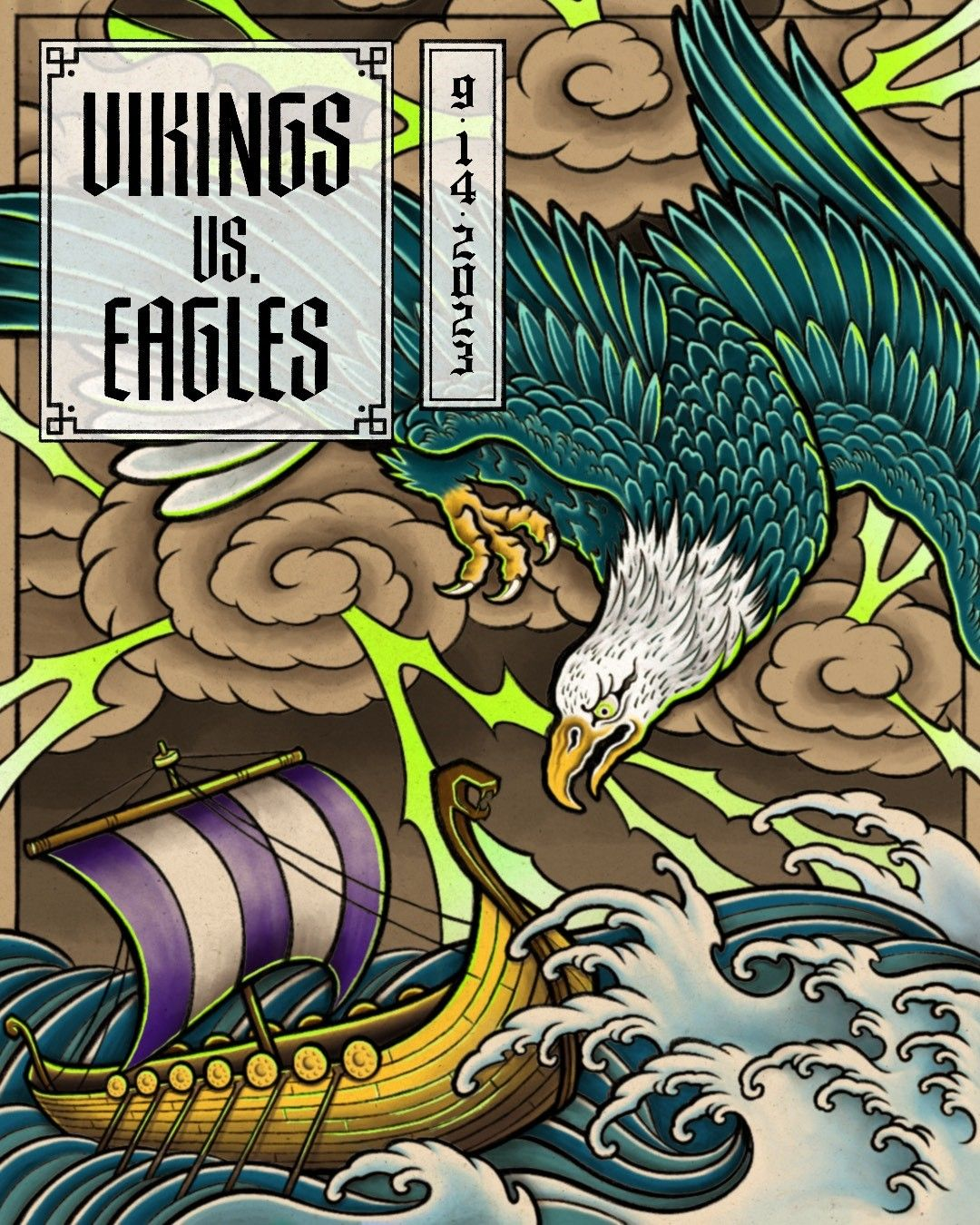 Week 2: Vikings vs. Eagles
Artist: Pearl Lee
South Philly based tattoo artist, Pearl, has been part of the Omkara Tattoo team since moving here from the DMV in summer of 2021. Located on 5th & Washington, she's been honing her skills under her mentor, Nha Nguyên, a master of large-scale black & grey asian tattoo. Her love for the culture and empowering nature of tattoo is fueled by the love she has received from Philadelphia-growing more eternally grateful with each client who offers her a piece of themselves, no matter how large or small.
Hap
Hap is an illustrator by trade. From character design to environmental design to world building design, they try to cover all the illustrative conceptual bases. Their work combines intricate line-work, intense lighting, striking color-palettes, and complex perspectives. Hap has experience in a variety of conceptual design fields as well as comics, children's books, and puzzle illustrations. They work with both digital and traditional media and enjoy detail oriented and line work heavy projects. Hap just recently graduated from the University of the Arts in Philadelphia, PA, with aBFA in Illustration. They currently remain based in Philly and are looking forward to more career based opportunities for the future.