MADE A WAY: NOBODY LIKE US, WE DON'T CARE
Chill Moody explodes on the track with a familiar message for Eagles fans: "Hold up, had some fears in it, ain't nowhere near finished, over here winning, paint it clear vivid, no fear limits, they been scared for a good minute."
His lyrics are juxtaposed behind a whirling synthesizer on a dizzying beat produced by Mike Zombie – the famed producer from Willingboro Township, New Jersey, who has worked with Drake and DJ Khaled – and pre-empted by an explosive, rage-driven hook from NxG, an emerging rapper from North Philly. The song is titled "Make A Way" and pays tribute to the city's underdog mentality.
"The song is a story of I'm finally here, like we made it," Chill Moody said. "It's got those Super Bowl vibes of nobody likes us and we don't care. It speaks to pushing past all the tumultuous times and coming out the other side thriving."
It's easy to get lost in Chill Moody's hard-biting bars, one of which makes an obvious reference to Jay-Z and Kanye West: "on the throne, guess who going to jail tonight." He has created something special that wraps up his personal journey to get where he is, while drawing on his hometown's ongoing struggle for national respect. A sampling:
Bars never been an issue, heights we ascend to, hustle we commit to;
Just watch the credits roll, we show off on instrumentals, we been moving by faith;
No space for coincidentals, we been living, when did I get it?
Just the way it was written, the power's in the words, you learn that respect's to be earned;, Once we picked up the bag everybody eats, B, we picked up the tab.
You can almost hear Eagles Head Coach Nick Sirianni preaching his message of making daily deposits, telling the team to keep climbing that mountain.
"If you live that world, then it doesn't matter if you're an underdog, your expectations are high," Sirianni said. "You're just working on how you get better every day."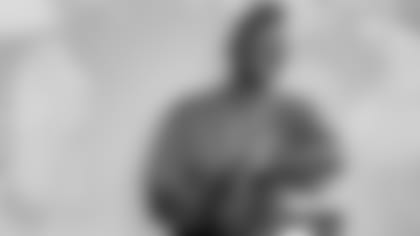 BLOWING UP VIKINGS SHIPS; EAGLES SPEWING GREEN FIRE
Keni Thomas is "a little creative illustrator, with a lot of curiosity," and hair dyed in midnight green. He loves the Philadelphia Eagles. So, when the team tasked him with creating a poster for the home opener on September 19, Thomas went deep into his memory bank to draw on the vintage NFL programs from the 1960s. Those drawings were crude and irreverent, often mocking the visiting opponent with a cartoonish eagle swooping in to save the day.
"I noticed a lot of taunting in that old stuff, like they were kind of making fun of the rival team," Thomas said. "The eagle was always the hero, and the style was to have him menace the other city or the other team's mascot."
His version? Well, it marries that bygone era with his own style: a cross between Marvel Comics (for hero worship) and Looney Tunes (for comic relief). The design shows a giant bald eagle screaming down on Lincoln Financial Field, with smoke billowing around him and a fiery green torch hanging from his talons. The Vikings' mascot stares aghast, with his purple ship engulfed in green flames. Look closer at the drawing to find the Easter eggs.
"I always try to have a punchline in my work, something that's hidden in there or something that's funny," Thomas said. "I want people to remember what they see. I always want people to laugh and hopefully it makes life a little bit easier because life's hard enough."
Thomas grew up in St. Croix in the U.S. Virgin Islands before moving to the Philadelphia area in 1985. He started drawing at 8 years old, tugging on inspiration from 1940s artwork he saw lying around his grandfather's house. The plan was never to turn it into a career until a paperwork mishap following his graduation from the Navy flipped the easel.
Thomas, urged by his mother, took some sketches to the Art Institute of Philadelphia where they encouraged him to enroll. Which he did. He chose to study graphic design and illustration, a breath of fresh air for him after living on a Naval base out in San Diego for four years.
"The art world chose me," Thomas said, "and everything just started to point that way."
Thomas, aka Thomcat23, has a studio and shop at Cherry Street Pier where he displays and sells his work which gets classified as Pop-Surrealism. The fact that Thomas was a die-hard Eagles fan didn't hurt. He shared a story about trekking up to Lehigh University to watch the team practice in the early 1990s, a trip that included a chance meeting with former Birds running back Keith Byars.
"I remember hearing the bell ring for the ice cream truck and I guess he heard it, too," said Thomas. "All of a sudden, Keith Byars – the largest human being I had ever seen – comes running off the field and hopped a fence to get to the ice cream truck. He bought every kid in attendance a treat, including one for himself."