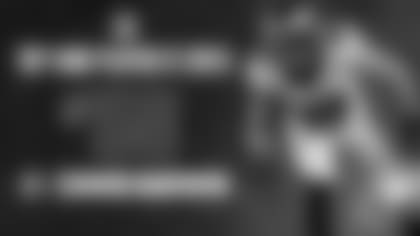 After earning his first Pro Bowl nomination as well as second-team All-Pro honors in 2014, linebacker Connor Barwin was honored by his peers on Wednesday night as the 58th-best player on NFL Network's Top 100 Players of 2015.
It is the first time Barwin has been selected to the Top 100 list. He is the second Eagle to be revealed to this point, joining running back Darren Sproles, who came in at No. 81.
"Anytime we need the big play, it just seems like he was the guy making it," long snapper Jon Dorenbos said. "He's got the presence, the speed, the heart, the perseverance. A stud.
"He's one of the best leaders we've ever had on defense."
Barwin led the NFC in sacks with a career-high 14.5 in 2014. No linebacker in Eagles history ever had as many sacks in a single season. Barwin was also the first linebacker to be named to the Pro Bowl since Jeremiah Trotter in the 2005 season.
"He's really flexible, athletic and strong and that allows him to maneuver around offensive linemen and blockers," said Washington outside linebacker Ryan Kerrigan.
Barwin had four games with two sacks or more, including 3.5 in the November 10 win over Carolina. At the end of November, Barwin earned NFC Defensive Player of the Month honors. He earned that distinction one other time in his career exactly three years earlier back in November of 2011. !