These days, the NFL Draft is carried live on NFL Network and ESPN, and is also more than popular on social media platforms such as Twitter. It was a different world when Mark Nordquist was selected in 1968.
"My buddy and I were at the TV station where they had a ticker tape machine. He was reading the ticker tape and said, 'Mark Nordquist, tackle, Philadelphia Eagles,'" says Nordquist, who was chosen in the fifth round out of the University of the Pacific.
"There were all sorts of people who were supposed to be drafted before me. I said, 'Don't screw around with me here. That's not funny.' And then he read it again and he never looked up. I said, 'Oh, my God. I got drafted by the Philadelphia Eagles.' I was shocked, but it was a pleasant shock."
After traveling across the country to Philadelphia, Nordquist discovered that "The City of Brotherly Love" wasn't exactly apropos if you're a rookie hoping to become an Eagle. 
"When you come into Training Camp as a rookie, you're there to take one of the veteran's jobs. It sounds harsh, but you're just trying to make the team," Nordquist says. "They look at you as an invader."
Nordquist, an offensive guard, also discovered his chances of making the team improved by keeping his eyes and ears open. And also, that Floyd Peters was a Pro Bowl defensive tackle for a reason.
"He came into the locker room where all the offensive linemen were together and said, 'I'd like to work with somebody on pass rushes before the morning and afternoon practices for a half an hour. Who wants to work with me?' Of course, I'm a rookie, so I'm just looking around to see how the veterans would react, and they all turned away," Nordquist says. "I raised my hand and said, 'I'll do it.' He said, 'Great. I'll see you this afternoon at 2:30.'
"And this is why it was so important. He's in a 3-point stance and goes on my move, and he was by me. I'm not sure I touched him. And after four or five days, I said, 'Floyd, what am I doing wrong?' He says, 'You need to close off the inside because that's the shortest route to the passer.'
"The second lesson was, 'When I grab you, you have to grab me.' I said, 'Floyd, that's kind of illegal.' And he says, 'Well, yes. But it's only illegal if you get caught. Hold on and lift for a two count. That way, you're taking me off the ground and it ruins my ability to throw you one way or the other."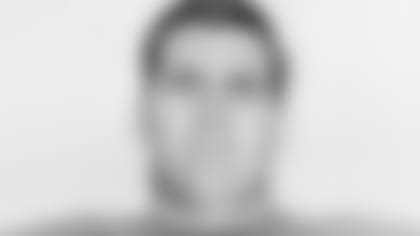 With the Eagles for seven seasons from 1968-74, Nordquist and his teammates had four different head coaches and didn't exactly threaten to dominate the league. His fondest memories center around the camaraderie that he had with those teammates.
"Mike Evans and I are still good friends. Wade Key and I still talk. Bill Bradley and I still talk. It's just the friends that you'll have for life. It's Cyril Pinder and Lee Bouggess, guys that you get to feel good about," says Nordquist, who'd finish his nine-year career by playing two seasons for the Chicago Bears.
As successful as Nordquist was to play in the NFL as long as he did, that turned out to just be his opening act. Following his final season with the Eagles, Nordquist and his friend, Ken Reed, were shooting the breeze in his garage when they unknowingly embarked on something that would make medical manufacturing history.
"I had hurt my knee, tweaked it, and the Eagles had these neoprene sleeves. And so, I came home with three or four of these sleeves," Nordquist says. "My buddy had had a chronic knee problem. So, I said, 'Why don't you put one of these sleeves on?' And, of course, it bends and flops over and he said, 'This doesn't support anything.' I said, 'It's not supposed to support anything. It's supposed to warm your knee up before you put stress on it.'"
They later co-founded DonJoy, named after their wives Donna and Joy, a company that would become a leading manufacturer of orthopedic knee braces.
"DonJoy was formed when my buddy was playing basketball and his knee was bothering him. The other guys on that team were named Greg Nelson and Brad Mason. And Brad Mason was an uneducated mechanical genius," Nordquist says. "And so, Brad Mason blows out his ACL playing basketball. At the time, there is no good solution surgery-wise. And there was no good supportive knee brace at the time existing in the world. Brad comes up with a design for an ACL brace that actually worked, with two hinges.
"So, long story short, about 1987, the DonJoy knee brace was voted by the American Academy of Orthopedic Surgeons as the best ACL brace in the world. And we went right through the roof. So, it all started in my garage. My two kids were the first employees. They were ironing on the logos."
After selling DonJoy, Nordquist went into real estate development near his home in Carlsbad, California, and again, found great success.
He's now a sculptor, specializing in bronze artwork.
"I never intended to be an artist," Nordquist says. "The back story is when I went to Training Camp, I'd bring two volumes of the encyclopedia of the animal kingdom. And when I'd go to sleep at night, I'd read about the various species.
"I had always wanted to make a chess set, and I wanted to make a very modernistic chess set. And so, I started forming this rocket ship kind-of-like chess piece, and it wasn't going well. So, I went and got a beer and when I came back, the head of that chess piece had wilted over to the side. And I said, 'That looks just like a harbor seal.' Wham! The whole thing changed, and I made the first chess set a sea animal chess set. The king was a great white shark. The queen was a dolphin. Spiral shells for the rooks, seashells for the knights, and a harbor seal was the bishop. And the pawns were whale tails when they come out of the water."
Word of mouth about Nordquist's sea animal (Le Mer) chess set led to him open a studio – www.marknordquiststudio.com – and make others: a jungle set, a rocky mountain set, a desert set, and a safari club set. He also makes backgammon and checkers sets, as well as golf putters, wine racks, and bottle stoppers. 
"You go to shows and you're spending a lot of time in the business, so it's great when somebody comes up and says, 'I'll take it,'" Nordquist says. "I was very fortunate that for a while that was a very common thing for me. It's very rewarding. It's great to go through that process and have it come out as a good thing."