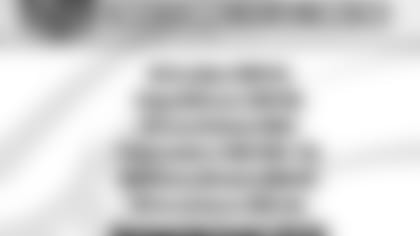 Running back Brian Westbrook was named one of 108 Modern Era nominees for the Pro Football Hall of Fame's Class of 2016 on Wednesday night. Of the former players and coaches honored, 25 semifinalists will be chosen in November leading up to the final selection on the eve of Super Bowl 50. There are 11 former Eagles players and coaches among the Modern Era nominees.
This is Westbrook's first year of eligibility after a career that landed him in the Philadelphia Eagles Hall of Fame. A third-round pick out of Villanova in 2002, Westbrook finished his career first in the team record books in scrimmage yards with 9,785, second in yards rushing with 5,995 (he's now third) and third in total touchdowns with 68.
Westbrook made a name for himself in 2003 with his fourth-quarter Miracle of the Meadowlands punt return touchdown which sparked the Eagles to the top seed in the NFC playoffs. By 2006, Westbrook was the NFC's best all-purpose back. From 2006-07, Westbrook led the conference with 4,020 yards from scrimmage including a league-best and a then-franchise-record 2,104 in 2007.
Fan can help the former Eagles get closer to the Pro Football Hall of Fame through **nfl.com/hofvote**.
Before it is determined whether or not Westbrook makes the Pro Football Hall of Fame, he and linebacker Maxie Baughan will be officially inducted into the Philadelphia Eagles Hall of Fame on Monday, October 19 when the New York Giants come to town.