When 29-year-old Randy Young was packing up his belongings and preparing to move along with his fiancée, Brittany, from California to Cherry Hill, New Jersey, he heard all of the clichés about living in the Philadelphia region.
Young discovered that Philadelphia is a sports nirvana that he never knew existed. He was familiar with some of the legendary names and figures who have suited up in this historic town, but he didn't know about the deep-rooted passion that the fans for their teams.
"I hear people in Wawa talking about the game, and the plays from the game the previous night. I listen to Angelo Cataldi on the radio and if someone stubbed their toe, it's front-page news. "This is amazing," I thought. "Is this what football really feels like?"
Young left the only state that he's ever lived in to take a job as a regional operations manager for a wireless communications company in late June. He was intrigued for some time by a move to the East Coast to experience the seasons - from a weather standpoint. During a long drive out to Camp Hill, Pennsylvania for a work visit one day, Young called in to the SportsRadio 94WIP Morning Show and shared his story on the air. The station's marketing director Cindy Webster later invited him to experience the show in person. He never imagined how he would be welcomed as if he were a lifelong Philadelphian.
The Eagles heard about the initial phone call and sent a welcome package that included a hand-written note from team president Don Smolenski. Now, Young is wearing his Eagles gear all the time. The city has surpassed all of Young's expectations.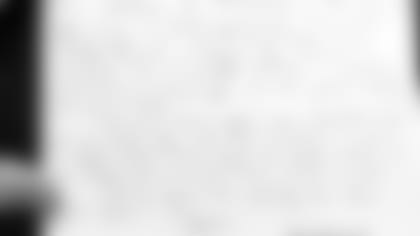 "It's nothing like I thought. There's a genuine love for their sports teams. Now that I'm here and I can see that, I'm falling in love with the same desire," Young said.
The only thing to experience now is the atmosphere at Lincoln Financial Field just hours before kickoff.
"I can only imagine what tailgating and the whole gameday experience is like," Young said. "I've never gotten to experience people high-fiving you all through the parking lot, being invited to play football."
At the very least, he has the rallying cry for Sunday's game already set.
"I genuinely hate the Steelers," Young said.
Yes, you will fit in just fine, Randy. Just fine.