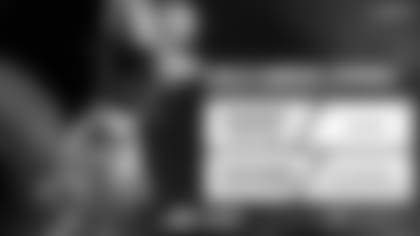 The Eagles open the preseason Thursday night against the Green Bay Packers. Our live coverage begins at 7:30 p.m. with the Kickoff Show presented by Axalta which you can see on PhiladelphiaEagles.com or the Eagles Mobile App. We'll have footage of the pregame festivities, one-on-one interviews with head coach Doug Pederson and tight end Zach Ertz, as well as Merrill Reese and Mike Quick providing their players to watch.
The game is set for 8 p.m. You can watch the Eagles Network Broadcast with Scott Graham and Mike Mayock in the booth and Dave Spadaro on the sidelines on NBC10 or any of the TV stations listed below. NFL Network will re-air the game on Friday at 4 p.m.
Once the game is over, we have the Postgame Show presented by Ricoh featuring highlights, analysis, and live press conferences from Lambeau Field here on Philadelphia Eagles.com and the Eagles Mobile App.
PRESEASON TV AFFILIATES
Preseason TV Affiliates
Location
Station
Channel
Philadelphia, PA
NBC10
Rehoboth Beach/Salisbury, DE
WRDE - MyCOZI
      Comcast
204
      Mediacom
99
      Over-the-air
31.2
Harrisburg, PA Area
WPMT - FOX43
      Comcast
804
Scranton, PA Area
WOLF - FOX56
      Comcast
5
State College, PA Area
WHVL - MyNetworkTV
      Comcast
14; 809
Hawaii
KFVE - MyNetworkTV
---
EAGLES RADIO INFORMATION
Eagles Radio Network
Location
Station
Frequency
Allentown, PA
WCTO-FM
96.1 FM
Atlantic City/South Jersey
WENJ-FM
97.3 FM
Levittown, PA
WBCB-AM
1490 AM
Northumberland, PA
WEGH-FM
107.3 FM
Pottsville, PA
WPPA-AM
1360 AM
Reading, PA
WEEU-AM
830 AM
Salisbury/Ocean City, MD
WAFL-FM
97.7 FM
Wilkes-Barre/Scranton, PA
WEJL-FM
96.1 FM
Salisbury/Ocean City, MD

WAFL-FM
WEJL-AM
WBAX-AM
97.7 FM
630 AM
1240 AM
Williamsport, PA
WBZD-FM
93.3 FM
Wilmington, DE
WDEL-FM/AM
101.7 FM
Harrisburg, PA Area
WSOX-FM
96.1 FM
---
EAGLES SPANISH RADIO NETWORK
Eagles Spanish Radio Network
Location
Station
Frequency
Philadelphia, PA
LA MEGA
105.7 FM
Allentown, PA
WSAN
1470 AM
Atlantic City, NJ
WIBG
1020 AM; 101.3 FM