The minicamps and OTAs whetted our appetite for Eagles football. Next week, the action begins as the rookies and selected veterans kick off Training Camp when they report Monday. By the end of next week, the entire 90-man roster will be in Philadelphia for the start of Chip Kelly's first Training Camp as head coach. There are questions to be answered at each position. Here is a look at the outside linebacker position, which will be much different than years past with defensive coordinator Bill Davis' involvement of both 4-3 and 3-4 looks ...
1. How Much Of An Impact Will Connor Barwin Provide?
The Eagles overhauled the defense in the offseason and one of the key acquisitions was former Texans linebacker Connor Barwin. The former second-round pick began his career as a 4-3 defensive end and transitioned to 3-4 outside linebacker before his third NFL season. He responded with a career-high 11.5 sacks in 2011. A team player, Barwin was moved around the defense in 2012 and as a result his sack total dropped off.
Barwin is an important player because he has the experience of playing outside in a 3-4 scheme. Most of the Eagles who are slated to play the spot as well are 4-3 defensive ends like Trent Cole and Brandon Graham, for example. Barwin can rush the passer and he has cover skills. Barwin's experience as a 4-3 end will present Davis with a variety of scheming options.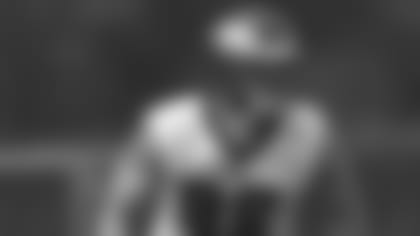 In addition to his skill set, Barwin came from a Texans team that won back-to-back division titles. That is important for setting the new culture Kelly wants to create in Philadelphia. Barwin can also continue to help guide the other Eagles who are preparing to play both end and outside linebacker. When Barwin started his career, he was a 240-pound nickel rusher. Now, he's a complete player and he arrives in Philadelphia with the big contract to back it up. Barwin's coaches have deemed the Cincinnati produce a pro's pro. It's up to Barwin to help set the tone for the Eagles defense in 2013.
2. Is The Ability To Drop Back In Coverage Overrated?
Certainly, it's not, but there are things to consider. Players like Cole and Graham and Phillip Hunt and Everette Brown, among others, who are going to stand up more and play in space are not going to be asked to trail a tight end 30 yards down the seam. They have to be able to play in short space. The spring months were critical for the defensive ends who are adding linebacker duties because they could refine the technique each and every day. And, it improved as the spring wore on.
Look at Barwin's snap counts for a moment. Per Pro Football Focus, Barwin played an average of 64 snaps per game in the 2012 regular season. He was asked to drop back a total of 101 times which was an average of six to seven snaps per game. Those snaps could be in crucial moments of the game where the opposing offense might try to take advantage, but it's not like it's an every down occasion. And if Davis is truly running a hybrid, those drop back numbers might be even fewer. In Dallas, DeMarcus Ware, a 3-4 outside linebacker, averaged four drop backs per game. Sticking with the NFC East, Washington's Ryan Kerrigan did it eight to nine times per contest. It will be something to watch, but keep in mind Cole is not going to turn into a top-flight defensive back or anything along those lines.
3. What Degree Of Separation Will Be Seen When The Pads Go On?
The spring camps offered the outside linebackers the opportunity to get adjusted to playing in space and hone in on their technique. Once the pads go on, there will be an added physical dimension combined with the mental exhaustion. How will the outside linebacker who are adjusting from playing end deal with the run while playing in space? How will the linebackers use the space to help set up their pass rush moves?
There are players who shine better in the T-shirt-and-shorts workouts. There are players who thrive when live hitting begins. It's a chance for Davis to see how far along his defense has come, but at the same time learn to adjust and alter the scheme to play to the team's best potential.