As the world continues to go through the uncertainties of the COVID-19 pandemic, actor John Krasinski provided a moment of pure positivity during his popular web show, Some Good News, that included a pair of Eagles fans. Susan Hedrick and John Frank Lush from La Plata, Maryland are one of the many couples whose wedding had to be postponed due to social distancing requirements.
This is when Some Good News stepped in and surprised the couple with a "virtual wedding ceremony" featuring their families and close friends, officiated by the one and only Krasinski himself. That's not all. Grammy Award winner Zac Brown Band joined the video chat. Finally, the entire cast of the couple's favorite show, The Office, reunited on the screen to recreate Pam and Jim's unforgettable wedding scene. The video of the entire celebration has reached over 9 million views on YouTube in four days.
"We jumped on this call with Some Good News to just talk about our Office-themed proposal and love for the show," John said. "When John Krasinski popped on the screen, it was such a crazy great moment and then everything else transpired just like everyone saw. We had absolutely no idea all of this was going to happen."
Susan and John have been together for almost eight years, with the show The Office playing a huge part in their relationship. It is part of their daily routine to unwind from their long workdays and watch the series together. Aside from the custom chili dog bar Susan planned for their wedding, The Office-inspired dance by the entire bridal party was set to be the highlight of the unforgettable night.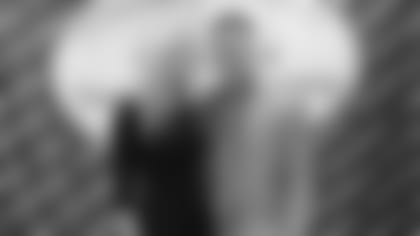 After spending many years happily together, the couple did not know if they wanted to get married because they were so content with their current situation. When John decided he was going to ask Susan to be his wife, he knew it had to be done in a way that was special to their journey.
"He told me his car battery died at Wawa and I had to come pick him up," Susan said. "When I saw that his car was running, I was really confused. Then he got down on one knee and just like Jim from The Office he said, 'I can't wait any longer.' I was so stunned, but when it finally sunk in, I obviously said, 'Yes,' and the rest is history."
John's love for Susan and The Office is truly unmatched, but there is another passion in his life. The Philadelphia Eagles.
The Catasauqua, Pennsylvania native grew up watching the Eagles every Sunday with his grandfather, John Lush. Along with being a Season Ticket Member for 28 years at Veterans Stadium, John's grandfather also owned The Pennsylvania Restaurant, which played host to many special guests.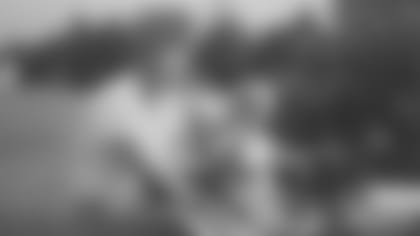 "Former Eagles Head Coach Dick Vermeil would bring the entire team to my grandfather's restaurant for a group meal, which is still crazy to think about to this day," John said. "My father, John Joseph Lush, was the cook and served food to Chuck Bednarik and the entire squad. It is really cool to think about my family being tied to my favorite team, even if it was only in a minor way."
The culture of being a Philadelphia Eagles fan has stuck with John in all his endeavors. As the athletic director at Henry E. Lackey High School in Charles County, Maryland, he preaches to his student-athletes the importance of preparing to succeed and completely believing in your craft. He draws inspiration from not only his favorite Eagles player, but his idol, Pro Football Hall of Fame safety Brian Dawkins.
"I'm very passionate about everything I do, whether it's with my students, family, or Susan," John said. "That comes from Philly sports. I believe that it was ingrained in me at a very young age to wear my heart on my sleeve. I loved watching Brian Dawkins play, but I was in complete awe of his level of preparation. I think implementing his mindset into my life has made me the person I am today."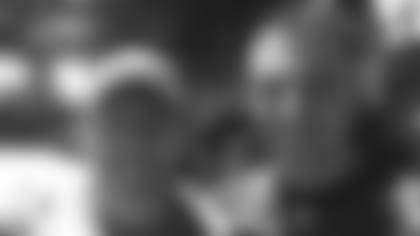 John has shared that Weapon X mindset with Susan, and now the couple serves as a source of joy for those who needed a smile during the pandemic. While they have gone through the struggles of adapting to a new way of life and the delay of their official wedding ceremony until after social distancing guidelines are relaxed, they are beyond grateful for the opportunity to be a light in this time of darkness.
"We try to project positivity and people gravitate towards that," John said. "I think that positivity can mean the world to people and that is the biggest thing I have taken out of this whole experience."