Offensive coordinator Pat Shurmur has a slight advantage over all of the other new coaches that were brought in by Chip Kelly this past off-season - he's been here before.
Shurmur was part of the Eagles coaching staff from 1999 up until 2008. He spent his first two seasons as a tight ends/offensive line coach before moving to work with the quarterbacks in 2002. It's a good thing for Shurmur that he is familiar with the quarterback position, because that's arguably the spot with the most intrigue regarding the 2013 Philadelphia Eagles.
"Everybody's interested," said Shurmur. "And what I've learned in my two former lives - my last two teams - is that when there's interest in a topic, the people interested are very persistent about asking about it. I don't laugh about it; I think it's predictable."
Shurmur fielded a plethora of questions regarding the team's starting signal-caller. He says that even though some candidates are more experienced than others, all of them come in as rookies in head coach Chip Kelly's system. However, the best part about the whole competition is that there is still a lot of time to make a judgment.
"We're watching these guys work," Shurmur told reporters Thursday morning. "We're watching our quarterbacks function in our offense and we're going to try to put them in as many situations as they're going to see on gameday through this Training Camp process. It's practice. It's the preseason games. We have a couple of good practices here against the Patriots, so we've got a lot of football to be played and a lot of situations for all of these guys to go through.
"Michael (Vick)'s been through all these situations, but Michael hasn't been through them in our system, so I think that's what we're trying to do is see him function that way. That's just one example, but Nick (Foles) and Matt Barkley have done the same thing."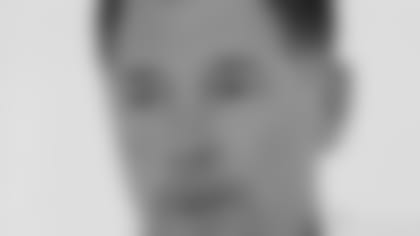 Barkley is a fourth-round pick, but dealing with a rookie quarterback is something that Shurmur has become very familiar with, especially in recent years. Shurmur was the offensive coordinator in St. Louis when Sam Bradford won the AP Offensive Rookie of the Year honor and he was the head coach last season in Cleveland when Brandon Weeden earned the job. Shurmur believes that rookies are always candidates to win starting jobs right away.
"What's important about rookies is … you've seen them do some tremendous things in college," Shurmur said. "You've seen them be good decision-makers. You've seen them be accurate. You've seen them lead their teams to many, many victories and you've seen them do it in college. What's important is that they get here, absorb as much as they can, and show us that they can do it at this level, and I think that's the key.
"Whether a guy becomes a starter quickly or it takes him half a year, as in Donovan (McNabb)'s case, or a full year, as in some other quarterback situations, 'How much can they absorb? How quickly can they get up and running in your system and go out and play winning football?' I think that's what we're looking for."
One reason analysts state that Barkley lasted until the fourth round despite a sterling collegiate career was his arm strength. While all of the quarterbacks on the Eagles roster having varying degrees of arm strength, Shurmur said that there are more important factors to being an effective passer.
"I think arm strength is important, but if you're not a good decision-maker and you can't throw the ball accurately, arm strength means very little," Shurmur explained. "I think it's fair to say that you always want guys who can throw the ball and be able to throw the ball very far, but also, they can't play quarterback unless they can throw it accurately. I think that's more important."
Even though Chip Kelly will be calling the plays, Shurmur still must do all that he can to familiarize himself with the up-tempo style of play.
"It's one of the principles that makes (the offense) successful," Shurmur said. "I think as time has gone on, you've seen that increase paced, high-tempo-type offense work its way into the NFL. It's a lot of what we do and I think it's very important.
"There are a lot of smart defensive coaches in this league and I'm sure they're having meetings on how to deal with it. But that is one of the benefits, depending on what the situation is or how it gets created. If you're playing with pace and you don't substitute then the defense will have a hard time, we hope, getting new people on the field. …You try not to react to the defense. We try to be the first to the ball. I think that's one principle of playing with pace, is being able to (dictate matchup through pace)."
While most of the questions fired Shurmur's way were about the quarterbacks and tempo of the offense, he was also asked about fixing the Eagles' turnover problems. Last season, Shurmur's Browns team had the fourth-fewest amount of turnovers in the NFL.
"We emphasize it a great deal," he told reporters. "I think our guys did a good job at taking care of the football. You've got to have a healthy respect for the football. We all know that if you turn the ball over a lot, you really limit your chances of winning a football game. I think it's important. We talk about it daily - ball security, catching the football is very, very important in this league. I tend to believe that you get what you emphasize, and that's our focus as we coach them."