The Keys To An Eagles Win

Sunday against the Rams is all about a good start – getting off to a good start for the game, but also the season. There are a few keys for this: there needs to be a solid performance from Donovan McNabb, and the Eagles cannot turn the ball over. I expect the Eagles to come out and play really well. I expect them to pick up where they left off in the preseason. I think this is a really good team, if it stays healthy. That's the biggest key: the Eagles have to stay healthy. If they do, they're going to be really good. And really good teams beat the ones they are supposed to, and the Rams are one of them.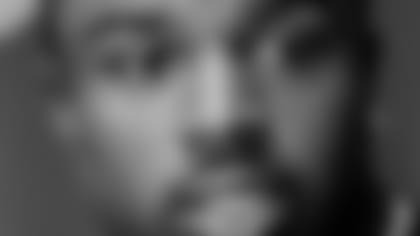 RB Brian Westbrook
It's too early to tell if the offensive approach is going to change, but this is still a passing team. This isn't a team that is going to suddenly change personalities. It's a West Coast offense, and the Eagles are going to throw the ball. I'm anxious to see DeSean Jackson, and I think we'll see Hank Baskett used in the red zone. But they're going to miss Kevin Curtis. He's a starting wide receiver, so it's a blow. But I think they have depth this year.

The defense looks solid, too. I love the linebackers. I love the combination of their athleticism and their intelligence. And they're no longer rookies – Stewart Bradley is the youngest in terms of experience, and he seems to really know what he is doing. He's picked up the scheme very, very well. The defensive tackles, too, are young and strong, and Trevor Laws strengthens that department. Obviously, I'm confident in Trent Cole, who's one of the premier pass-rushers in football today. Opposite him, you're solid with Juqua Parker. But it's probably going to hot on Sunday, and you'll need that typical rotation. We haven't seen Chris Clemons, and I'm anxious to see him too.

I'm far more confident in the special teams than I was a month ago. Then, they were just feeling their way, making mistakes and picking up penalties. Now, it looks like they know what they are doing. And they have been the most explosive in the return game since Brian Mitchell was here. That's a big thing.

As for the Rams, it's really hard to say where exactly they are. This was a bad team a year ago, but they had big injuries and big problems. Obviously, they think they are a better squad this year. Marc Bulger is a solid quarterback, and he's still got one of the best receivers in football in Torry Holt. And there's no doubt about that big running back. Steven Jackson is tough. Absolutely tough. If he gets going, it will be difficult to win.

Still, I think that first game is a little bit of an overrated game, and there's a tendency to overemphasize it. We saw a team like the Giants last year, who looked miserable when losing their first two games last year, and we know where they ended up. It's important, though, because it can set the tone for the season. Last season in Green Bay, two tones were set: a downward spiral for the Eagles and an upward jump for the Packers. It's not that you can't lose and overcome it, but it's so much better to get off to a winning start, and especially in a home game against a team you're supposed to beat. Going to a tough road game in Dallas 1-0 looks a lot better than 0-1.