Safety Kenny Phillips went through the first day of the full-team minicamp on Tuesday and said he was confident that a knee injury that had given him trouble in past seasons was not an issue at all moving forward.
Phillips, signed by the Eagles as an unrestricted free agent in the offseason after five years with the Giants, had been absent from some recent Organized Team Activities practices as a "precaution" while he rested his knee.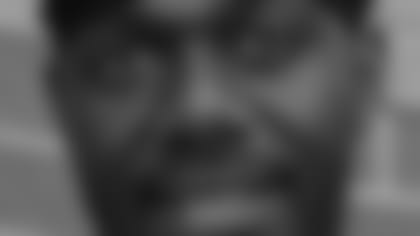 He was back on Tuesday and extremely upbeat after practice.
"There's been no swelling or anything like that, so it was just being smart (missing practice time)," said Phillips. "It's been a tough situation thus far just being patient, knowing when to go and when not to go, but so far it's been working out.
"I don't feel like I'm behind at all. I feel good about where I am and what I'm showing the coaches. I would hope I'm established enough to where I'm picking these things up quickly. I've definitely got a good understanding of the scheme. I want to be out there, be around the players and get to know each other, but the smart thing to do is sit back. I don't want to run myself into the ground now."
Phillips underwent left knee surgery in 2009, one year after the Giants made him a first-round draft pick (31st overall) out of the University of Miami. Phillips came back strong from that injury and enjoyed fine seasons in 2010 and 2011, but last year he suffered a knee sprain in a September 30 loss to the Eagles and was inactive for the next season games. He played in only seven games in 2012 and signed a one-year contract here intent on proving that he was ready to get back on his game.
"I had a few days off and I feel good," said Phillips. "This is something I've been doing the last two years and I'm not going to change it. Even though I feel good, I want to be smart. We get a lot of reps out here every day and to get out there and keep running and running and running ... I'm not going to push it. I know what works for my knee so that I'm good for training camp and the season."