"Where do you want me to start?"
Defensive back Davon Morgan earned a spot on the Eagles' 90-man roster following a tryout during last weekend's Rookie Camp. The 25-year-old Morgan was granted a rare opportunity to even tryout after being out of the NFL for over two and a half years. The only football Morgan has played since being released during the New York Jets' final roster cutdown in 2011 was for the Richmond Raiders of the Professional Indoor Football League.
Morgan worked out to stay in shape, but paid the bills by serving as an in-home counselor for the Youth Development Counseling Agency and also by tutoring at a local middle school in Richmond.
"My biggest thing is to be a motivation to the kids," said Morgan, who was born in Richmond and raised by his grandmother. "At the end of the day, somebody's always watching, believe it or not. I just want to be as strong as I can, be as positive as I can and try to be the best role model I can be for the kids."
On this afternoon following a workout on the practice fields of the NovaCare Complex, Morgan is asked to recall what the past two and a half years have been like. Dressed in his workout gear, Morgan relaxes while sitting on a large blue workout ball. Morgan's journey back to the NFL offers many lessons that the children he mentors can learn from.
1. Never Give Up On Your Dreams
A second-team All-ACC selection as a senior at Virginia Tech, Morgan was not selected in the 2011 NFL Draft. Following the draft, Morgan was signed as a rookie free agent by the New York Jets.
The only problem? The lockout.
Morgan didn't get on the field with the Jets until Training Camp. The Jets were coming off of their second straight AFC Championship Game appearance. Following the Jets' final preseason game that year, coincidentally against the Eagles at MetLife Stadium, Morgan was confident about his chances to make the roster. However, Morgan was released. He didn't even get a chance to develop on the practice squad. Morgan felt that the Jets kept the status quo on the roster following the lockout.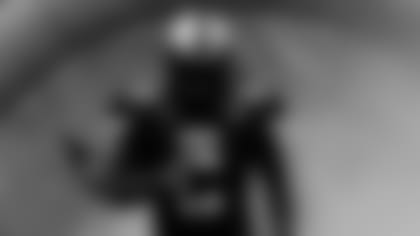 "Business is business," said Morgan, who learned the hard way about the harsh realities of the NFL, "but to me business is personal. It's your livelihood."
Morgan was certainly not alone. Nearly 1,200 players around the league are let go between the start and end of Training Camp each year. Some will get a call and with it another opportunity. Others will wait for a phone call that may never come.
The latter happened to Morgan.
After battling through the initial stages of disappointment, reality set in. Morgan started working with the youth, but remained hopeful that a call would come. He went to tryouts for the Canadian Football League, but was convinced that they were nothing more than fundraisers. Morgan quickly got fed up with paying $100 to go to workouts where very rarely anyone was signed.
Morgan kept chipping away. His girlfriend Jessica, who is a physical trainer studying to become a doctor, supported his endeavor. She convinced him to eat organic food and prepared meals for him.
Even though he was able to balance work and the pursuit of his dream, Morgan encountered a new enemy - time. Morgan didn't play in 2011. The 2012 NFL Draft came and went with a whole new slew of talented defensive back prospects. Morgan was not naive. He knew he needed game film to stay relevant.
Morgan finally landed with a team in 2013. It wasn't an NFL team, however. It was for the indoor team in Richmond earning $150 per game.
"The wall is undefeated," Morgan said of the Arena-style league. "You're either going into it or you're going over it."
Making the most of the situation, Morgan shined finishing third in the league in pass breakups and fourth in tackles. Under the supervision of former Eagle James Fuller as head coach, Richmond made it to the league's title game.
"It helped me with my game as far as being faster - be faster, react faster, it speeds your thought process up faster," Morgan said. "In Arena, everything happens quick, things happen much faster because the ball has to come out right now every time."
After the season was complete, Morgan posted his game film on YouTube and resumed the waiting game. The 2013 NFL season came and went without a call. Morgan had to do something. Instead of anticipating a phone call, Morgan made one in order to open a door for Morgan. This relates to another important lesson …
2. Your Actions Have Consequences
Morgan placed a call to John Ballein, who is Virginia Tech's Associate Athletics Director for Football Operations, asking for a simple favor - to participate in the Hokies' 2014 Pro Day. Morgan knew that with cornerbacks Kyle Fuller and Antone Exum on the NFL's radar there would be plenty of scouts in attendance. Morgan may have been three years removed from his own Pro Day, but he was a model citizen during his time in Blacksburg, Va. He was a team captain. His class won three ACC titles. He earned his degree in human development.
If anyone was worthy of a chance, it was Morgan. And Morgan was well aware of the significance of the opportunity.
"This is my last big shot," Morgan said. "I've been through this before. I know what to expect. I've got to do something to stand out."
With head coach Chip Kelly, defensive coordinator Bill Davis and secondary coach John Lovett among the Eagles representatives in attendance at the Pro Day, Morgan put on a show. Afterwards, teams approached Morgan for his contact information, but there was no promise of anything.
"I'm really thankful for Virginia Tech. I was happy that I got the attention," Morgan said. "I did my part, but now the waiting game begins ... again."
Following the draft, the Eagles invited Morgan to participate in the Rookie Camp on a tryout basis. He immediately reached out to his former Virginia Tech teammate in cornerback Roc Carmichael to get a head start on the defense. Carmichael even went to Davis to find out what schemes they were going to run at practice.
"I still didn't get too excited because I knew I had a lot of work to do once I got here," the 6-foot, 189-pound Morgan said.
Morgan went out on the field and focused on three fundamental aspects - 1. Catch every ball that came his way, 2. Get in and out of breaks cleanly and 3. Cheer on his teammates. The Eagles used Morgan at both cornerback and safety. Sure, it was double duty, but Morgan was open to anything that would help him get noticed by the coaches. Last Saturday evening, Morgan's agent called and offered hope. The Eagles wanted to give Morgan a physical and sign him to a deal if he passed. Morgan went to bed excited, but cautious knowing that nothing was official until he signed the contract.
On Sunday morning, Morgan saw a missed call on his phone. It was from the Eagles saying that they did want to sign him pending a physical. Morgan was happy, but had to keep his emotions in check. Morgan's roommate at the team hotel was not going to be signed. Morgan pretended that he too was going home and offered his teammate words of encouragement.
On Monday, Morgan passed the physical and signed his second NFL contract - 983 days after he was first released by the New York Jets.
That brings us to our final lesson …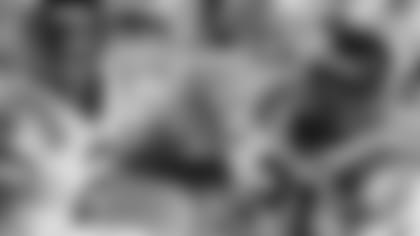 3. How Do You Want To Be Remembered?
The 983 days out of the NFL humbled Morgan. The cheers that fans once gave him while at Virginia Tech quickly faded. It made him realize something as it relates to the kids whom he works with.
"After the game is over, are the fans still going to love me because I was a football player or because I was a good person?" Morgan said. "I don't want to be known as Davon, who played for the Eagles. I want to be known as Davon, who works hard and wants to give back to the community and help these kids and show them a better way versus everybody feeling like they want to be tough."
Morgan isn't satisfied with simply getting another crack to stick in the NFL. He is one of the first players at the NovaCare Complex each day. He's spent lots of time with Carmichael as well as safeties Malcolm Jenkins and Nate Allen to delve into film study. The lockout may have hindered his chances of making the Jets in 2011. Morgan knows there are no excuses this time around.
"What's going to happen from here on out depends on what I put into it. You reap what you sow," Morgan said. "I'm going to take full advantage of this opportunity to make this team. I've been through this before where I thought I was going to make the team. I don't want to think, I want to know."
Morgan worked long and hard for a call that never comes for many players. He refused to accept defeat and was rewarded for his patience.
"The Lord put the taste in my mouth once and took it away," Morgan said. "I wondered if I got comfortable. Was I content? Did I work hard enough? A lot of guys don't get a second chance."