Good morning, Eagles fans! The Birds have landed in London and have taken the practice pitch. Head coach Doug Pederson spoke to reporters this morning (afternoon there) and quarterback Carson Wentz will take the podium at 10:30 a.m. (EST). Here's what you need to know in today's Morning Roundup presented by Microsoft leading off with Pederson's message abroad.
1. Doug Pederson In London
Head coach Doug Pederson met with the media in London just before the team took the field for its first practice. He spoke about the crucial game on Sunday and also about the support the Eagles anticipate overseas.
"We're honored to have them here and have them support us on Sunday," Pederson said about the Eagles fans in London. "And I feel like the Eagles fans not only travel well but they're worldwide and we're excited to bring our team, our organization over here for them to see first-hand, for them to see up close and it will be exciting for them."
While this weekend is a business trip first and foremost, there are plenty of fun elements about the journey abroad. Pederson expects it to be a time for the players to grow as a team.
"It's just us so it kind of brings us together a little bit and guys get to hang out if they decide to do something later today or tomorrow and I think it's important. It's important that they bond that way," Pederson said. "They talk about being family and they talk about brotherhood and all that stuff, well this is just evident of that."
2. Planning To Go Across The Pond?
Travelling to London is difficult for obvious reasons. The time-zone change and quick turnaround make rest vital and adjusting to the change vital. And staying focused on an important game with distractions swirling is a challenge.
But there are plenty of other difficulties the Eagles organization had to consider that aren't obvious. For instance, the Eagles sent four cases of ketchup, mustard, and hot sauce (among other items) because condiments are different in England. All in all, sending 35,000 pounds of equipment more than 3,000 miles took months of planning to execute. Chris McPherson has more on how the Eagles pulled it off:
"It's five time zones, you leave late at night, so it's a sleepover on the plane, and you've kind of got to power through Friday and then Saturday, get acclimated, and then Sunday, you play," Chairman and CEO Jeffrey Lurie told NFL Network. "And we use our sleep research, sports science people. It's a business trip. And for the players and the coaches, they need to focus and make it seamless, just like we're preparing for any away game. For us, it's a big game like every game."
3. Jaguars Without Two Starting Corners
Jaguars star cornerback A.J. Bouye will be out for Sunday's game after not making the trip with the team to London along with nickel cornerback Tyler Patmon. This could be huge for an offense in need of big plays. For the Eagles, linebacker Nathan Gerry, cornerback Sidney Jones, and running back Darren Sproles did not make the trip. Head coach Doug Pederson said Friday morning that defensive tackle Haloti Ngata will be a game-time decision. Yesterday's injury report has what you need to know about both team's concerns for Sunday.
4. One Bloody Good Defense
The Jaguars are another team whose season has not gone completely as planned. Last year's runners up in the AFC are also 3-4 and injuries have played a role. However, most of the Jaguars problems have been on offense. Their defense is just scary as it was when it dominated the league a year ago. Fran Duffy broke down what makes the Jacksonville D so effective in his recent Eagle Eye column:
Watching this defense, it all starts up front. The Jaguars finished second in the league last year with 55 sacks, and a vast majority of those sacks came from the defensive line. Jacksonville ranks 20th in sacks this year but the D-line is still a very disruptive group...
Against the run, this group is pretty stout as well. I know the numbers don't play out that way as the Jaguars are 25th in yards allowed per game. I think the fact that teams have been able to get up on them and run the ball to eat up block has played into that. This is a tough, physical group across the board. The Eagles have to bring their A game on Sunday.
5. Brandon Graham's Travel Log
Defensive end Brandon Graham will be keeping a diary for his whole trip to London. It's Graham's first time to England and when the game is over, he plans to spend the bye week in Europe with his family. His first entry yesterday previewed the journey ahead and also explained how every Eagles player wound up with fresh throwback jackets:
It's going to be cool just being somewhere different than the United States. It's a business trip, but at the same time, we're going to enjoy looking at all the sights on the way to the hotel and seeing how the hotels are. I'm just making sure I set aside time to do the work and for me to relax and recharge by seeing everything and doing stuff like that.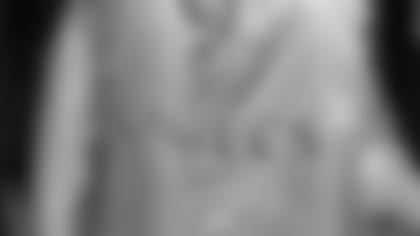 Are you in London for the game? Help us paint the city midnight green and meet up with other Eagles fans! We will be hosting events around the city during the weekend. Here's the information you need to know presented by Sage.
The Eagles placed defensive end Derek Barnett on the Injured Reserve list yesterday following his season-ending shoulder surgery. In a corresponding move, the Eagles promoted cornerback Chandon Sullivan from the practice squad to the active roster. Pederson said this morning that the rookie has done everything right and deserved the opportunity.