Jeffrey Lurie's main responsibility as Chairman and CEO of the Philadelphia Eagles is to put the pieces in place for the organization to thrive. Two positions that Lurie has not had to replace in a long time are that of his head coach and starting quarterback. Andy Reid was hired in 1999, the same year Donovan McNabb was selected with the team's first-round pick.
Entering their 10th season together, Reid and McNabb have done a remarkable job in the eyes of their employer.
"They have been one of the most special, successful duos in probably the history of the league and it's still just there," Lurie said. "They are both in their prime, coach and quarterback, and it's been awhile since we've been able to really appreciate Donovan healthy. I think you forget sometimes how successful he's been and we've been and you just hope that he can have the health of a (Tom) Brady, a (Peyton) Manning. There are some good quarterbacks in the league who have not been able to. It's a big difference-maker on any franchise."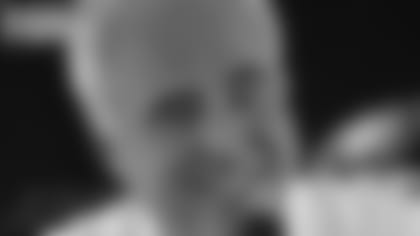 Chairman/CEO Jeffrey Lurie
To put into perspective how successful McNabb and Reid have been together, their 73 regular season wins are two less than the total combined victories that Mike Holmgren and Brett Favre shared in Green Bay. They are 13 shy of Bill Belichick and Tom Brady's 86 wins with the Patriots. In all, Reid has won 88 regular season games – by far the most in franchise history. He has guided the Eagles to five division titles and is one of only two coaches to take the Eagles to the Super Bowl.
Some, including Lurie, will point to one thing and only one thing that truly defines success. It is something that Favre and Holmgren, as well as Brady and Belichick, have experienced.
Through all the ups and downs the team has faced over the years with McNabb and Reid, Lurie remains focused on one goal in mind. Go ahead, guess.
"I kind of feel, this decade, that we've accomplished virtually everything we can except win a championship," Lurie said. "Multiple division titles, NFC Championship, a lot of number one seeds, but we haven't won a Super Bowl Championship, and that's what I want for our fans. And that's day to day all I think about."
Listening to Jeffrey Lurie speak, one would sense an optimistic tone of voice. Any why not? Even though McNabb has had a few injury-plagued seasons, Lurie knows the Eagles are in a better position to prevail victoriously when Five is able to thrive.
"When Donovan is healthy, and he is still in the prime of his career, we have a terrific record," Lurie said. "I can only think of two playoff games we have ever lost where he was completely healthy going into the game and throughout the game: the St. Louis (NFC) championship game and the game in Jacksonville, the Super Bowl.
Lurie described what McNabb means with one single word.
"Phenomenal. We've had the best quarterback in the NFC for quite awhile, but that's not the case when he is not playing 100 percent or not playing. "
McNabb looks as healthy as ever, not just to Lurie or the coaching staff, but to the average fan watching on the sideline at training camp. All they have to do is witness each 60-yard completion that No. 5 makes look effortless. However, Lurie points to history instead as evidence that McNabb, with the help from his head coach, is capable of bringing the Lombardi Trophy to Philadelphia like some of game's true legends.
"I think the average Super Bowl winning quarterback is about 30 or 31, so he is right in his prime," Lurie said. "If he can stay healthy and perform like he's been able to when healthy, I think you are looking at a guy that can play as long as (John) Elway, Favre, those kinds of guys."