During a game in which the Eagles lost their star running back to an ankle injury and their quarterback was sore with a chest injury, someone needed to step up to grab a victory from Pittsburgh.
And step up someone did. But the fact that perhaps the greatest "offensive" performance in the second half came off of punter Sav Rocca's foot is unorthodox, at best. But with McNabb stiffened up and Westbrook out, the best way for the Eagles to move the ball came through the bazooka attached to Rocca's right thigh.
Not only did Rocca rocket the Eagles out of a big jam with a 64-yard nuke (all in the air) in the fourth quarter, but he buried the Steelers deep in their own territory three times – once leading to a safety and another time to an eventual game-clinching fumble. So with the Eagles' defense mauling Pittsburgh quarterback Ben Roethlisberger the way they were (eight sacks of him, nine total), Rocca put them in better position to seal the deal. In fact some players went so far as to say Rocca won the game.
It's another step in the Australian's Americanization, a process that seemed to come together towards the end of 2007. Maybe he's gone farther than even he expected.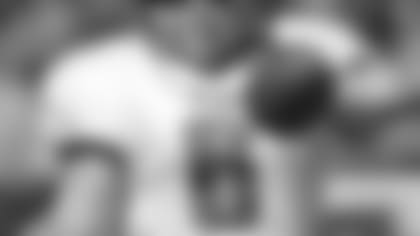 P Sav Rocca
"I just feel a little bit more comfortable out there in what I'm doing and it certainly does help me out," Rocca said. "I'm pretty excited. You come off the ground and you're high-fiving and jamming heads and all of that stuff."
It's not like Rocca playing offense – or defense for that matter – is new to him. In the Australian Football league, Rocca scored more than 700 goals while rarely seeing the sidelines, a major adjustment Rocca needed to switch to punting in America. But the goal-scoring does offer one thing often overlooked in the punt game – accuracy.
Rocca's always been able to smoke the ball, but knowing when to use his signature end-over-end kick to pin the opposition back was the main focus of his offseason.
So being called on to contribute in such a pressure situation isn't necessarily uncommon, and is, in fact, welcome. It all seems fitting for a guy who more resembles a power forward than a punter.
"He works very, very hard and it all came together towards the end of last year, and that's quite a compliment to a guy," head coach Andy Reid said of the 6-5, 265-pound Rocca. "He never played football, never had a helmet on. He's our holder, our punter. (He) made a few tackles last year. Not bad."
If a punter's statistics can ever be considered gaudy, Rocca would have the description on lockdown. His 44.1 net punting average leads the NFL, and six of his dozen punts have fallen inside the 20, and four of those have come inside the 10. Rocca's accuracy has been impeccable, but he insists a lot of the credit falls on his coverage team.
Despite his smashing performance thus far, Rocca won't claim to be an expert on "gridiron football;" he still needs a bit of help along the way. But kicking has long been his livelihood, so don't expect much to change anytime soon.
"Last year, I was only finding my feet and really learning the game," Rocca said. "Whereas now, I've got that base and I know what to expect and I can get out there and just concentrate on what I have to do."