LeSean "Shady" McCoy. For many, the former Eagles running back's name brings forth fond memories of an illustrious football career; it was one in which he represented his home state of Pennsylvania with pride.
During his tenure in the league, his impact reached far outside the football field; he dedicated time and resources to making a positive impact on the communities around him through his foundation, Shades of Greatness.
Though McCoy finished his football career in 2021, ceremoniously retiring an Eagle, his influence in Pennsylvania hasn't slowed. Instead, it has flourished, and he has an exciting new project aimed at benefiting his hometown of Harrisburg on the horizon.
"I thought, 10, 20, 30 years from now, they will only know about LeSean McCoy, the football player on YouTube. How can I still impact my community without shoulder pads, helmets, or the fans screaming my name?" McCoy wondered upon retirement.
"It was real estate because I can make a difference in my community. The terms 'Section 8' or 'the projects,' when you hear that, you don't think of the best things, right? Maybe rundown homes, maybe not safe, not protected. I'm going to change that narrative for young men and women that live in environments that I came from."
That's when the idea for his new venture was born. His company, Vice Capital, in which he serves as Chairman and Owner working alongside his brother and managing partner LeRon, has proposed plans to develop two large affordable living complexes in Uptown Harrisburg. When built, the construction will primarily serve individuals and families in Harrisburg whose incomes are at or below 60% AMI (Area Median Income). The groundbreaking is set for next Friday, June 2.
The project, which will be called J.M.B. Gardens, is planned to be a rental community with two- and three-story duplex townhomes and a ground-floor unit with space dedicated for a computer lab, kitchen, management office, supportive services office, restrooms, plus an outdoor patio and park. The space is also intended for YMCA community program use.
"I always talk about what my purpose is, and I think the purpose was to give back to people," said McCoy.
"I think the intro was playing football, but my main purpose is to impact people from different races, different colors, different genders – that's my biggest thing, so that's how I got involved in real estate projects."
The goal of the build is to create a property with amenities that will serve both those living in the building and in the surrounding neighborhood through creating jobs, offering programs and services, and fostering community by changing the stigma surrounding affordable living.
In addition to the services offered, each unit is designed to have a yard, which was a luxury the McCoy family didn't always have growing up.
"My first home I ever had in Harrisburg, we didn't have a backyard," McCoy said. "We didn't have a front yard. The kids that can't afford it, I want them to have their own yard space, so now kids can go out there and get dirty in the grass ... their own grass."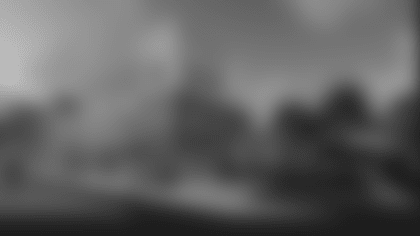 McCoy remembers moments in his childhood in which his parents often warned him against nearing abandoned or condemned homes in the area due to the fear of possible drugs or violence inside. Now, he wants to subside that worry by replacing those buildings with new construction.
"We're wiping a lot of that away, so now this community doesn't have to worry about those rules – I can't go next to the abandoned house or areas where it's drug-infested. We're knocking all that down and we're building all new things," said McCoy.
"That's the best part, I think. I'm bringing to my hometown, where I'm from, the real definition of community and neighborhoods."
In addition to his desire to promote the betterment of his hometown, McCoy wants to use this project to encourage other athletes to use their platforms and resources for good.
Near the end of his football career, McCoy began to notice that many players did not know what to do with the large sums of money they accrued during their years of playing, often investing in businesses that had little personal connection to their lives. McCoy hopes to challenge this issue by showing the benefit of pouring time, money, and energy into a player's nearby communities through real estate, using his experience as a blueprint for others to get involved.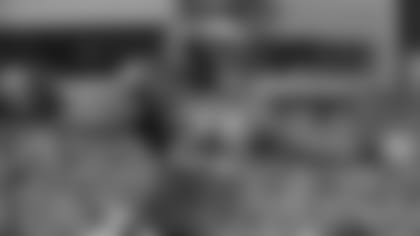 'I still have that green inside my heart'
LeSean McCoy, the franchise's all-time leading rusher, pens a letter to Eagles fans as he steps away from the NFL after a 12-year career.
"As I winded down from a 12-year career in football, I noticed how a lot of players, when they get done playing, they don't know what to do," said McCoy.
"Now, I'm in this space. I learned it. I know it. How can I teach the next young successful ballplayer? We can relate. I played in the same place you played in. So, if I'm giving you the game, showing you how to invest in your neighborhoods, make it safer for the kids walking to school. It makes the whole narrative better."
As this project starts to come to fruition, McCoy has a special message:
"I want to say this. For the first part, I want people to know that I really care. I really care about the people in my communities. I really care about the young kids that don't think they have a shot or think that their dreams won't come true. I want them to know that everything is possible. I want to be that example of a person," McCoy said.
"I also think that the biggest message that I can tell the people that are from where I'm from is that there's a lot more stuff coming through Harrisburg. More job opportunities, more affordable projects, and more housing because you need it. I think there's a responsibility for me because I come from Harrisburg, and it's only right that I give back. It's only right. That's one of the biggest messages that I can give, I really care about my community and I definitely want to give back every chance I get."