The transition and overhaul of the Eagles roster under head coach Chip Kelly took its next big step forward with the completion of Kelly's first NFL Draft. With eight new players in tow, and more coming in rookie free agency, the Eagles have continued to reshape the core of the football team over which Kelly presides. Kelly's debut draft class features three players on offense and five on defense, all of who fit under Kelly's vision for the future of the franchise.
"We were very specific," Kelly said in his final press conference of the long draft weekend. "I think you have to be, because there has to be a certain level that you bring in here. If you constantly take the overachiever at every position, you're going to be too small. If you take the short defensive tackle backed up by the short middle linebacker backed up by the short safety, then all of a sudden you're going to get run over. I think there are some certain lines where there is a combination of all of it. I think you still have to adhere to the fact that we wanted to get bigger and we felt like we did. I think size is important, but there's not one factor that overrides the other. I think you have to look at the whole package when you're making those decisions."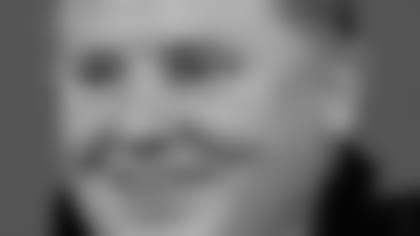 The draft began in round one with a big, athletic tackle in Lane Johnson. Next, the Eagles added a big matchup nightmare in tight end Zach Ertz. They followed suit throughout the draft with three defensive linemen (Bennie Logan, Joe Kruger and David King), two secondary players with above-average size (5-foot-11 safety Earl Wolff and 6-0 cornerback Jordan Poyer) and, of course, a valuable fourth-round quarterback in Matt Barkley.
That group, on top of a loaded group of imported veteran free agents, helps form the identity of the new-look Eagles. So is Kelly optimistic about the roster reconstruction thus far?
"Yeah, if not, I'd be real depressed right now to be honest with you," Kelly said with a laugh. "We've gone through free agency and the draft, but it's a constant thing and you'll still look. There are some quality players that didn't sign within free agency. I think some people wait to see what they get in the draft and then can relook at that and see how they fit in as we move. As everybody knows, it's an ongoing process. You're going to sign guys during the season, because the one thing nobody has control over is the injury factor and all of a sudden you can feel, 'Hey, we're pretty good at this spot,' or when two guys get banged up you're like, 'Holy smokes'. The numbers of what you can carry can dictate that, too. When you go into the season with 53 men on your active roster and you lose one or two of a position, you're scrambling — you have to have that auxiliary list of people that are out there and are kind of on the streets and you can bring in on short notice. You hope you don't have to get to that, but you have to be prepared for it."
Of course, the vision for the Eagles' future isn't just Kelly's. Along with general manager Howie Roseman and the rest of the personnel and coaching staff, Kelly and the Eagles have collaborated on the team's course for the future. Though that doesn't mean there was unanimity along the way.
"There was a lot of discussions and I think that's healthy," Kelly said. "If you have a bunch of people who agree about things every single day, I don't think that's the right way to go about things. I think we have a lot of very smart people upstairs and everybody has value. Eventually you have to make a decision on where someone is placed on the board, but I think when you listen to them, you take insight from them. Not everybody is correct 100 percent of the time, so you can listen to them. 'What did you see and what was the value?' If you respect people and they respect you, then it can be healthy. It's important to get different viewpoints of how things are and how things work. But then as a group, you have to come together and make a decision.
"I don't think any decision we made was ever rushed ... There are a lot of very smart people up there who have some really good insight, so it's the smart way to do it. I think everybody should listen to each other and as a group we come together for a decision."