Though he won't be among the selected veterans reporting to the NovaCare Complex this morning, center Jason Kelce is one of the Eagles' more intriguing players heading into Training Camp. As a sixth-round rookie, Kelce was a revelation, starting all 16 games and showcasing a tenacity and athleticism that promised a bright future. Facing big expectations heading into his second season, Kelce suffered a season-ending knee injury in the team's second game. Now, after an arduous rehab process, Kelce is on the brink of donning the pads for the first time in 10 months.
"I'm completely ready to play," Kelce told Sportsradio 610 WIP Monday morning. "I've been feeling pretty much back to normal since that last minicamp there during the offseason.
"I haven't played football in close to a year now so for me personally, and I think for a lot of guys with the coaching change and everything else, everyone seems really excited for this Training Camp to get underway."
Kelce did take part, often in a limited capacity, in the team's offseason activities but taking on contact is the next step in what has been a long, grueling rehab process.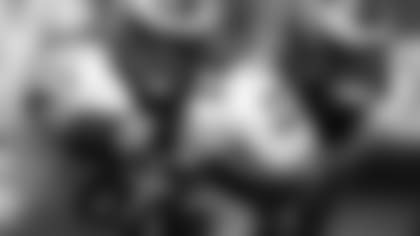 "It's very tough," Kelce said of the rehab. "I don't want to make it seem like I'm some sort of marine or any of these guys, but it's something that I don't think you fully appreciate until you go through. I know I didn't. I never really knew what it put on you mentally and physically."
Compounding the frustration of Kelce's lost season was the downward trajectory of the team, and the offensive line, in his absence.
"I think that made it a little bit tougher, actually a lot tougher because obviously the offensive line is one of those positions where we all have that camaraderie, we all want to see each other succeed just as much as we want to succeed ourselves," said Kelce. "To not be able to be out there with those guys, to not be able to be out there in trying to make corrections and help those guys, it was frustrating to watch the whole team in general just struggle."
But that was last year and Kelce and the Eagles are now in a much different place. Kelce is nearly 100 percent healthy and the Eagles have a new coach and a fresh energy heading into the start of the 2013 season. Kelce, for one, has taken to Chip Kelly.
"He's very energetic," said Kelce of Kelly. "He's almost got a youthful sense to him. I know he's not that young, but that's kind of the way he carries himself in the practice field and in the building. He's not a rah-rah guy, but he's definitely a guy that's going to motivate you every single day and be upbeat. You like playing for guys that emotionally can kind of pick you up sometimes when you don't feel like being out there. Other than that, I'm sure you've heard it from other guys, it's really cool having this new, innovative, fresh way of doing things that, for me, I've never experienced in sports before in a lot of the training techniques and a lot of the different things that they plan to do to keep us fresh and to keep us ready to go for the season so that when games come, we're at the top level we can be."
Finally, like any player, coach or person even tangentially related to the Eagles, Kelce was asked about the team's quarterback competition. Who does he want to win?
"I honestly prefer the guy who, through Training Camp and through the preseason, has shown that he's going to give our team the best chance to win football games," said Kelce. "Whoever that is, if it's harder for me to block for him, I'll put more on my plate and make it harder for me just to make the team more successful."