A horse stable in Fairmount Park?
Kareem Rosser's brothers stumbled upon a barn one day while riding their bicycles. The accidental discovery led to a transformational journey.
Lezlie Hiner operates a nonprofit called Work to Ride out of the Chamounix Stables in Fairmount Park. She provides an opportunity for youth from the city to engage with the horses and nature in exchange for working in the stalls. Work to Ride also teaches the children how to play polo.
In 2011, Work to Ride won the United States Polo Association's High School National Championship with the first squad comprised of all-Black players featuring Rosser and his brother, Daymar. The Work to Ride team repeated as champions the following year.
Kareem Rosser went to Colorado State and not only won a National Championship in 2015, but was the U.S. Polo Association's Intercollegiate Player of the Year.
Today, Rosser works as a financial analyst in Philadelphia and is also the treasurer and an ambassador for Work to Ride. He documented his incredible story in a memoir, Crossing the Line: A Fearless Team of Brothers and the Sport That Changed Their Lives Forever.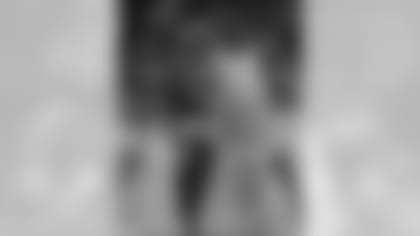 Rosser offered a glimpse into some of the lessons learned, why Work to Ride is so impactful, and what Lezlie Hiner means to him in this interview.
Q: When you think of Work to Ride founder Lezlie Hiner, what emotions come to mind?
KR: "I consider her to be my second mother. The love I have for her is unconditional. I'm so appreciative of her commitment to me, but more importantly, a commitment to the community. She's just an incredible human being. Her kindness and ability to reach people in a way that it just takes a special individual."
Q: Why is she able to easily connect with others?
KR: "It's a superpower. But the thing about Lezlie is, she's not just connecting with any kids, right? She's connecting with troubled kids. I think the ability to connect with troubled kids is certainly a superpower.
"She's not patient, but she has this patience about her that allows her to understand and sort of analyze kids in a way that allows her to dig deeper and understand the root cause of some of the issues that kids are facing daily. I think it's a gift."
Q: Work to Ride is a rigorous, intense program. Why does it work so well?
KR: "Even as an adult now, I'll admit that I miss mucking stalls, but at the time, believe it or not, I frickin' needed mucking stalls. It was therapeutic. You're not worried about standing in the wrong place at the wrong time or if something tragic is going to happen.
"You're at peace. We grew up in what was essentially a warzone in terms of struggling families, people fighting over scarce resources, and people just waking up every day trying to figure out how to survive. Most people were never thinking about going to school or going to college. But when you're at the stables, you're not thinking about those things. You're paying attention to this 1,000-pound beast that requires so much attention because at any moment an accident can happen."
Q: Polo isn't a common sport in Philadelphia. What was your reaction the first time you saw it played?
KR: "I remember the first time I saw it. I really had no idea what it was. I saw people on top of a horse running around looking crazy. I just loved the idea of getting on top of a horse and looking crazy too. I remember the first time I did pick up a polo mallet, I was terrified just because I was pretty much terrified of everything in life. It was probably the best scary feeling I think I've ever had in my life."
Q: How did you learn to engage with the different social circles through the opportunities that polo provided?
KR: *Honestly, for a very long time, I felt uncomfortable going to those places just because of the very fact that those people didn't look like me. The conversations that I would normally have back in Philadelphia, I wouldn't go have in West Palm Beach. I felt like an outcast for a very long time. Just over time and sharing that love for horses and the sport of polo allowed me to bridge my two communities. That allowed me really to kind of find myself comfortable at times or to find a way to relate to the people that didn't come from where I came from."
Q: You recently turned 29 years old, what is the accomplishment that you cherish the most?
KR: "Winning the National Championship in high school in 2011. I think just all the obstacles and everything that we had to overcome to be able to be in a position to play the sport was a big accomplishment for us, but then to go on and have meaningful success is something that I cherish forever."
Q: What is one takeaway that you want people to have from your book?
KR: "This is a story of hope and perseverance. I want folks to know when they're down or they're struggling, it's a part of life and I hope this story can inspire or uplift whoever may need it at the time. I really hope whoever is reading this has some sort of positive impact on our lives whether that's just them willing to want to give back or get involved, more than just reading something to get their day started. It allows them to go and achieve whatever it is that they are inspired to do."