Headed into his junior year of college at Vanderbilt, Jordan Matthews was about to meet a coach who would influence not only his football career but his entire life. The wide receiver didn't know that he'd have the same effect on the man he now considers a brother.
Josh Gattis first joined current Penn State head coach James Franklin's staff in 2012, accepting a position as the offensive recruiting coordinator and wide receivers coach at Vanderbilt. Looking at the Commodores' receiving corps, he knew there was work to be done in order for the group to reach its full potential.
At that time, Matthews was coming off a sophomore campaign that featured 41 catches for 783 yards and five touchdowns. It was a solid year, but Gattis was going to demand more from the rising junior and prepared to push him like he'd never been pushed before.
"I think one of the things we did really well is we challenged each other. I challenged Jordan each and every day. Whatever he did yesterday was not good enough," Gattis said. "I really challenged him to focus on his fundamentals, focus on some areas of his game that he might not have focused on in the past. When you're around a guy who is willing to do whatever to be great, he's going to take all the advice you give him and he's going to work extremely hard at it."
From the moment Gattis stepped foot on Vanderbilt's campus, the building process began. He was critical and coached Matthews hard day in and day out. The receiver still vividly remembers how his coach would consistently point out all the flaws in his game.
But the coaching style worked. In his first season with Gattis, Matthews' numbers exploded. He caught 94 passes for 1,323 yards and eight touchdowns. As a senior, the wide receiver further improved, hauling in 112 receptions for 1,477 yards and seven touchdowns. He finished his collegiate career as the SEC's all-time leader in receptions (262) and receiving yards (3,759).
When Matthews moved on to the NFL and became a Philadelphia Eagle, the relationship he had with his coach didn't diminish. In fact, the exact opposite happened as Matthews grew even closer to the man he had worked with every day for two years straight. Instead of the player-coach connection they had before, they became like family.
"Jordan and I have a great relationship," Gattis said. "He's like a little brother to me. He's a guy I love. ... I'm very proud of the player he is, the person he is. Jordan's a rare person. He's as humble as he can be. He's not caught up in the NFL lifestyle or the money and the fame. He really is a genuine person. I'm very, very proud of who he is as a person, first and foremost I knew Jordan would be successful as a player but you often worry about how guys can handle success. He's an example for every young man across the country of how to handle success and achieve all your goals at the highest level."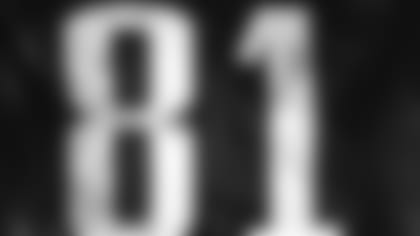 The wide receivers coach thinks so highly of his former player that he decided to incorporate Matthews even further into his life.
On December 16, 2014, Gattis and his wife, Tesa, welcomed their first child, a son they named Jace Jordan. The middle name was chosen specifically because of Matthews. It was an honor he never expected, but one that means more to him than any other.
"He just kind of pulled me to the side one day and he was like, 'Man, I'm going to have a son,'" Matthews recalled. "I was like, 'That's awesome Coach!' I was already happy for him after I heard that, but then when he told me he was going to name him Jordan after me because of the impact I had on his life, I couldn't think of a higher honor than that. I've won awards. I've broken records. But for somebody to name their child after me like that is the highest respect somebody can give you."
The coach never had a single doubt about the decision, nor did his wife. Matthews means so much to them both that it felt only natural to give their son the middle name Jordan.
"It kind of took (Matthews) off guard but I think it was something that he truly appreciated and something that he really understood why," Gattis explained. "It wasn't just for a name but for the meaning of the love, the friendship that we have and how close we are.
"The timing of it, our years together, how successful he was and what he meant to me and what I meant to him, it created a special bond. I didn't hesitate one bit when we were figuring out a name for my son that I wanted his name to be Jordan. I wanted him to grow up and be as successful as Jordan Matthews, not only on the field but off the field. He's a guy that I think my son is going to look up to one day, knowing what his name really means."
Matthews finally met Jace for the first time during one of the Eagles' Open Practices during Training Camp at Lincoln Financial Field. He played with the now almost 2-year-old on the sideline, just as an uncle would with his nephew.
All three share a special bond, one that can never be broken and will only continue to strengthen with time. Their lives are forever intertwined. Matthews and Gattis wouldn't have it any other way.
"I think," Matthews said, "it's going to carry us for a lifetime."