By adding a weapon like James Casey in free agency and then drafting offensive tackle Lane Johnson and tight end Zach Ertz 1-2 over the weekend, the Eagles brought in pieces to add to an offense that offers all kinds of possibilities.
So I sit and think about this offense -- a lot, actually. I think about an up-tempo attack that has the versatility to run the ball in any situation and the imagination to throw to a plethora of weapons from any formation and any personnel grouping.
In fact, what strikes me as so exciting about the offense and what it could be when everyone understands the scheme set forth by Chip Kelly and offensive coordinator Pat Shurmur is the multiplicity the offense will provide.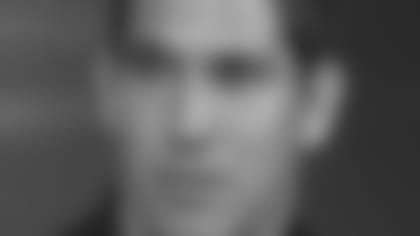 This is me thinking out loud, then. I won't have a true sense of what the offense is going to look like until the pads are on and we're watching them in game situations. I do think this, and it would surprise if you didn't agree: It's going to be fun to watch this offense.
When Kelly talks about "up tempo," I think he means he wants to get to the line of scrimmage quickly and move his different personnel packages in and out of the game to put pressure on defenses to match up. With a deep group of running backs, a strong group of wide receivers and a dynamic stable of tight ends, the Eagles can mix and match their playmakers and use some sets with two or three tight ends, a single back and multiple wide receivers.
The potential for advantages is obvious. The Eagles can dictate to the defense and challenge that side of the ball to match up player for play. Having so many athletic tight ends allows the passing game to control the middle of the field, if all works correctly. The red zone is a clear area of the field that should benefit with more size and bulk and power on the field with tight ends who are tall and physical replacing wide receivers who are smaller and, well, less physical.
Drafting Johnson helps make the offensive line even more athletic and powerful and complete. If the Eagles are going to play this up-tempo, go-go-go offense, the offensive linemen are going to have to be in remarkable shape to stand up to the increased snap count and reduced resting time. With Jason Peters and Todd Herremans, Evan Mathis and Jason Kelce, the Eagles are quick and powerful up front, a combination that should please new offensive line coach Jeff Stoutland. His offensive lines at Alabama had that great combination and dominated college football this decade.
A key, of course, is who plays the quarterback position. Kelly has been clear about what he wants from his quarterback, and that is to be smart, decisive, accurate and efficient. Kelly outlined what he wants from his quarterback in the press conference he held on Saturday after the Eagles drafted Barkley.
"I believe we have flexibility. We had different quarterbacks when I was at Oregon and really, the key is playing to their strengths," he said. "But, everything we do, our quarterback has to be able to throw. To play at that level of college football that we were at and to be able to play in the NFL, you have to have a quarterback that is accurate and can deliver the football and protect it and not turn it over.
"If the fact they have the ability to run, I believe that's an added bonus, but that's not the precursor to what we do. We've said it since day one. I want the quarterback that has the ability to run. I do not want a running back that can throw. We've never been that type of offense and I think that's a misconception.
"We did not run the same offense that Florida ran with Tim Tebow, where we're running quarterback power. We've never run that play. If there is an opportunity because a defensive end bends it and there's green grass and you can go get a first down, hook slide real quick, give the ball to the official, get up again and get ready to chuck it.
"In this league you need to be able to throw the football and that's the first skill set that we're looking for. Repetitive accuracy is the number one quality we're looking for."
Who wins the starting quarterback job? That remains to be seen, with the decision coming based on what Kelly and Shurmur see in practice, in the preseason games and in the day-to-day absorption of the system. It seems even-steven now with Michael Vick probably slightly in the lead over Nick Foles with a ton of football to be played between now and September.
Are the pieces all in place? Who knows? The Eagles will continue tweaking the roster and the offensive scheme will come into more focus and we will enjoy watching the timing improve and the chemistry build. The mind races with excitement at the vision of what can be with a group of versatile playmakers, a potentially outstanding offensive line, a strong quarterback and a flexible scheme adding up to an offense that can score points in any variety of ways.