The Eagles have won two straight and are looking to stay atop the league, conference, and division as they host the Cowboys for America's Game of the Week. Find out how you can watch, stream, or listen to the action here:
Find out how you can watch, stream, or listen to the action here:
Sunday's game will air on FOX at 4:25 PM with Kevin Burkhardt and Greg Olson in the broadcast booth and Erin Andrews and Tom Rinaldi reporting from the sidelines. If you live outside of those markets, click here to see if the game is being televised in your area (basically everyone in the United States will get it outside of the New York and Las Vegas markets).
After the final whistle, join Marisa Pilla, Fran Duffy, and Eagles legend Ike Reese for The Postgame Show presented by Ricoh – they'll have highlights, press conferences, game analysis, and more. Tune in on Philadelphiaeagles.com, the Eagles app, and our social media channels to watch.
Fans outside of the market can stream the game on the league's exclusive video streaming subscription service – NFL+. In addition to live out-of-market preseason games, NFL+ also features live local and prime-time regular-season and postseason games (phone and tablet only) as well as live local and national audio for every game, NFL Network shows on-demand, NFL Films archives, and more.
Want to watch the game from outside of the country? NFL Game Pass International provides streaming capabilities for games across the league.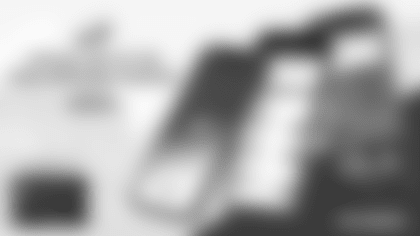 Eagles Mobile App
Stay connected with the Eagles anytime, anywhere with our official mobile app. Receive the latest news, watch behind-the-scenes videos, and more.
Merrill Reese and Mike Quick will have the call from Lincoln Financial Field on SportsRadio 94WIP. The desktop version of PhiladelphiaEagles.com/LiveRadio will provide a live feed of the SportsRadio 94WIP broadcast feed that is available nationwide. Fans can also listen on the Eagles app as well in the Philadelphia market.
Rickie Ricardo, Bill Kulik, and Oscar Budejen have the Spanish-language radio broadcast on La Mega 105.7 FM in Philadelphia; 101.3 FM in Atlantic City, New Jersey; and 103.3 FM in Vineland, New Jersey. The desktop version of PhiladelphiaEagles.com/LiveRadio will also provide a feed of the Spanish version. Fans in the Philadelphia market can also listen to the Spanish version on the Eagles app.
Fans in the Dallas market can listen to the road broadcast on 105.3 The Fan, the Cowboys' flagship radio station. – Written by Owen Boyle