Alex Henery entered the NFL as a fourth-round draft pick of the Eagles in 2011 with the distinction of being the NCAA's all-time leader in field goal accuracy, having converted an astounding 89.5 percent (68 of 76) of his attempts over four seasons at Nebraska. He continued that trend of remarkable accuracy his first two seasons in the league by connecting on 87.9 percent (51 of 58) of his field goal attempts.
To begin 2013, however, Henery has encountered the first prolonged struggle of his young NFL career with missed field goals in each of the last three games. The misses have come from 46 yards, 46 yards and 48 yards, so none would be deemed as a chip shot, but Henery still expects to convert those opportunities for points.
"All of our misses have been my fault this year," Henery said. "(The snap and hold) have been perfect … It's all me, from my first step to the ball is where it's been off."
In elaborating, Henery revealed that his total process – from his initial steps to his plant to the actual kick – has been too sped up, and that he needs to slow things down ever-so-slightly so as to maximize the kick's potential for sailing through the uprights.
"I was probably in the 1.1 (-second range), which is a little quick," Henery said of how long it takes to get the kick off from the moment the ball is set down on the hold. "I've been trying to get in the 1.2's. It's not even that much more (time), just .05 seconds, but it's just the time that allows you to see the ball just a little bit longer so you're able to (slow down the kick motion) rather than coming through too quickly."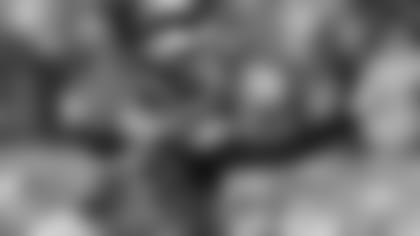 It is on the longer kicks, in particular, where that extra split second makes all the difference and can either keep the ball straight on its path in the air or push it wide either way.
"I've been getting too fast to the ball," Henery said. "I've been hitting good balls, it's just on those longer ones if you're too fast it sends (the ball) off line real easily. On shorter kicks, it's a bigger target. On longer kicks, (the target) just narrows a little bit, so it's easier for the ball to fade or draw off course.
"It's about sight on the ball. You have longer to see the ball down (when it's being held) in the spot that it is, compared to if you're going too quick you can't really see it, so you're kind of just swinging away."
Henery compared kicking a football to hitting a golf ball in an attempt to better articulate the root of his problems and how he can correct them.
"It's easier to explain in golfing terms," Henery said. "When you're hitting the driver, if you're swinging too fast, you may pull your head back and you may pull it or push it. That's kind of the thing with kicking. From the time when the ball is on the ground through my stroke was a little quick, so I didn't have sight of the ball as long as I should have. I'm now slowing my steps down just a little bit, so now I have a little more time to see the ball, and in the end it helps you kick a straighter ball."
After missing kicks, especially three games in a row, it is natural for those on the outside to question whether Henery is starting to doubt himself and lose confidence in his ability. Head coach Chip Kelly has reinforced his belief in Henery, and the kicker himself has not swayed.
"I don't know, I don't usually have too much of a problem (staying confident)," Henery said. "You can't get too high or too low, you just go out there for the next kick no matter if you missed the last one. I have total confidence in myself, I'm not worried about it."
Overall, Henery feels he has worked out the timing issue, has been satisfied with his week of practice and is eager to get back on the field in a game situation.
"You can't really do more kicking during the week because you still have to prepare for the game," Henery said. "But I've hit the ball a lot better this week and I think I've got it figured out."
Sunday afternoon's important game against the New York Giants at MetLife Stadium serves as an opportunity for Henery to prove that his recent struggles are a thing of the past and that he's back to his historically accurate self. Once again, timing is important.