It's time to add some real crowd noise and tell the Fan Cutouts that there'll be some additional company this Sunday when the Eagles host the Baltimore Ravens at 1 PM!
Under the guidelines set forth by the National Football League and public health experts, and with the approval of the Commonwealth of Pennsylvania and the City of Philadelphia, the Eagles have finalized plans that will lead to a limited capacity of fans returning to Lincoln Financial Field, starting this Sunday.
The stadium occupancy will be limited to 7,500 total people, which includes players, coaches, team and stadium personnel, media, and fans.
Ticket sales for Sunday's game against the Baltimore Ravens and next Thursday night's game against the New York Giants begin on Wednesday for Season Ticket Members who opted into the 2020 season.
Tickets will be sold in groups with the ability to purchase as many as six tickets in the same seating pod. Any remaining tickets for the Ravens and Giants games will go on sale to the general public at a later date. Single-game tickets for the remaining 2020 home games will go on sale at a later date.
"We have been working very closely with state and local officials, public health experts, and the National Football League on a number of scenarios to safely bring Eagles fans back to Lincoln Financial Field," President Don Smolenski said. "After many thoughtful and active discussions, we are thrilled to announce that the fan experience will return to Lincoln Financial Field this Sunday.
"On behalf of the Philadelphia Eagles, I would like to thank Governor Wolf, Mayor Kenney, and their respective representatives for the support and guidance over these past few months. We will all continue to stay in close communication and will be prepared to adjust and adapt as needed."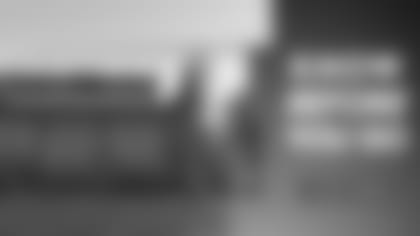 Know Before You Go
Lincoln Financial Field and the Philadelphia Eagles have developed and implemented comprehensive COVID-19 specific policies and protocols for the safety of our fans, players, and staff.
As part of this work and preparation in recent months, the Eagles and Lincoln Financial Field achieved Global Biorisk Advisory Council (GBAC) STAR accreditation for implementing the most stringent protocols for cleaning, disinfection, and infectious disease prevention.
The game will be the same, but the gameday experience will be different as the Eagles made several changes to create a safe environment for fans and staff, including:
• Seating pods and mobile ticketing
• Contactless parking and gate entry