Few Eagles can appreciate the change of culture in Philadelphia as much as tight end Brent Celek. The fifth-longest tenured Eagle, Celek spent the first six seasons of his NFL career playing for Andy Reid. After his first spring with Chip Kelly, Celek has already turned the page forward.
"Things that happen in the past, you put them in the past," Celek said. "We're just looking forward."
Following the first set of workouts under Kelly, Celek raved about the offensive communication implemented by the new coaching staff. Following the conclusion of the offseason activities, Celek reflected on the physical improvement of the football team.
"We got in great shape, number one," Celek said. "Number two, (we) learned the offense. And number three, we got a chance to jel together under a new offense.
"There was a learning curve to it and it took a little bit but I think a lot of the guys have done great with it. As time goes on, we're just going to continue to get better and better."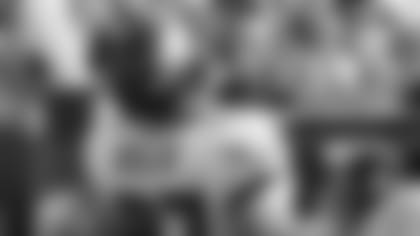 One player on offense, though, was unable to go through that learning curve as the new-look offensive scheme was installed - rookie tight end Zach Ertz, who was barred from the OTAs and minicamp until Stanford's graduation. Though Celek hasn't had much of a chance to work with the young tight end, the veteran believes Ertz will be able to get up to speed soon enough come Training Camp.
"It's like anything you go into new, it's going to be tough for a few days but from what I hear the kid is a great guy and obviously a great athlete so he'll pick it up fast," Celek said. "He'll be fine."
There will be a lot of intrigue surrounding the tight end position heading into the season, as it's expected to be a position of emphasis in this offense. With Celek, Ertz and free-agent import James Casey, among others, the position has some serious firepower. But Celek isn't willing to give away any secrets about how he and his position mates will be used.
"I'm very excited but honestly you run so much you don't have time to think about any of that," he said. "We'll take it as it comes."
Meanwhile, Celek and the rest of the veterans are now faced with a long layoff prior to the start of Training Camp. As Kelly stated at the close of minicamp, the onus is now on the veterans to prepare themselves for the long season ahead.
"We're used to doing that type of thing no matter what coach it is, but you have to be on top of it," said Celek, who added that his two plans for the next few weeks are to "run and stretch." "You can't come back here not in shape."