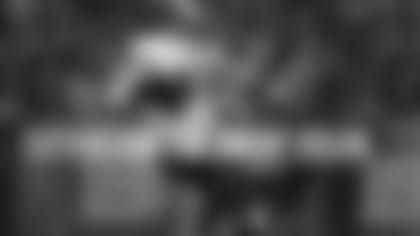 The day after his 31st birthday, Brent Celek has another reason to celebrate. On Tuesday afternoon, he and the Eagles agreed to terms on a new three-year contract that will keep the tight end in Philadelphia through the 2018 season.
A nine-year veteran, Celek has continuously been a dominant force for his team. The tight end has 371 catches, 4,713 receiving yards and 30 touchdowns to his name, ranking him second all time among Eagles tight ends in the three categories. He trails only Philadelphia Eagles Hall of Famer Pete Retzlaff. Additionally, his receptions are also tied for fifth most in franchise history, standing as a testament to the work Celek has put in each year.
"The day I came here, I basically just told myself, 'Listen. I'm going to do everything I can every single day that I walk through these doors and try to do it with a smile on my face and do whatever the coaches ask,'" Celek said in an interview with PhiladelphiaEagles.com late in the 2015 season. "For the past nine years, that's just what I've tried to do. I think being in the same city, you've got to be a little bit lucky. So I've been a little bit lucky, but it's been amazing. Philly is now my home and I'm not going anywhere."
Celek has also been one of the most durable players on the Eagles' roster, missing only one contest throughout the entirety of his professional career. He's played in 149 games, six of which were playoff appearances, with 120 starts since the team drafted him in the fifth round of the 2007 NFL Draft.
During the 2008 NFC Championship Game, Celek set a franchise record for most receptions in a playoff contest, recording 10 catches.
However, one of the only accomplishments that has eluded the tight end is a Super Bowl. His goal remains to bring a championship to Philadelphia.
"I'm here to be the best teammate, to help be a leader to the young guys and do whatever it takes to help this team win because winning is all that matters," Celek said. "All of the personal stuff, that doesn't really mean anything. All that matters is that we win as a team. We have the ultimate goal of winning the Super Bowl. I want to do whatever I have to do to help that come to light."
The Eagles announced that they have agreed to a new three-year deal with tight end Brent Celek. Take a look at some of his best moments as a member of the Philadelphia Eagles ...