The spread-it-around approach has had its success in Philadelphia as Andy Reid's offenses scored points and moved the football well for many years. Even before Reid arrived, the Eagles spread the ball around for the most part -- the exception, a couple of Irving Fryar huge seasons in the late 1990s -- and were playoff teams under Rich Kotite and Ray Rhodes.
When Terrell Owens was here, of course, the Eagles force fed the football his way and the results were, to say the least, dynamic. But lest we forget that the Eagles advanced through the NFC playoffs in the 2004 season with Owens on the sidelines recovering from his fractured fibula.
This is not to say the offense was better off with Owens in the athletic training room. But it is a point to make that teams don't need to have a dominating wide receiver to thrive, a conversation we've had for many, many seasons.
And that brings us to the state of the Eagles wide receivers, one that is pretty darn strong as it looks from this perspective. The Eagles have top-line talent, they have a variety of shapes and sizes and skill sets, and they have depth.
The question that we don't know, though, is this: Are they right for what this offense is to become?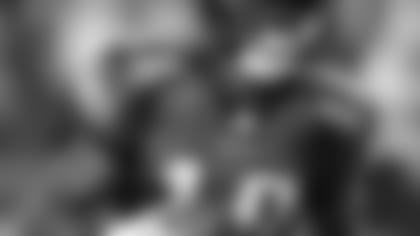 We don't have the answer for that, of course. That's up to head coach Chip Kelly and general manager Howie Roseman's personnel department. We know, based on what we've seen, that DeSean Jackson is a dynamic playmaker who has the speed to stretch any defense in the league. We know that Jeremy Maclin can run every route and catch every ball, and that he's a productive player in the red zone. We know that few are on par with Jason Avant as a slot receiver with his break-an-ankle routes and great hands and toughness. We know that Riley Cooper has improved in each of his three seasons, is a terrific blocker and has responded to the call when the Eagles have dialed his number. And we know that Damaris Johnson had moments that opened eyes in his rookie season of 2012 and that he is a developing, explosive talent.
Whether or not the Eagles use the draft to add competition remains to be seen, but they've already added some competition. A trade with Tampa Bay netted Arrelious Benn, a big-bodied young veteran who was once, not too long ago (2010), a second-round draft pick who hopes to blossom with the change of scenery. Benn was the third wide receiver taken in that draft year and he has all the tools to play at a high level in this league.
The Eagles also took a flier on a rookie named Ifeanyi Momah, whose career at Boston College was cut short by injuries. Momah put on a stunning performance at Boston College's Pro Day in March and the Eagles quickly moved in to sign him, and at 6 feet 7 with speed timed at 4.40 in the 40-yard dash, Momah is intriguing, to say the least.
And as we know, wide receivers emerge from all kinds of backgrounds, so who is to say that Greg Salas, formerly of New England who joined the Eagles late in 2012, won't be a perfect fit for what Kelly wants? What about B.J. Cunningham, who starred at Michigan State and who has a physical body? Perhaps Marvin McNutt, a draft pick last year who played sparingly as a rookie, blossoms in this offense.
Other candidates to consider: Ronald Johnson, whom the coaching staff loved last year before an ankle injury suffered in training camp landed him on Injured Reserve for the remainder of the year and two young veterans in Nick Miller and DeMarco Sampson, both of whom have NFL experience.   
What the Eagles need to determine is if a draft pick -- a high one, perhaps -- in two weeks is better than what they have on the roster. Given the other needs on this team, would the Eagles invest in a wide receiver in, say, the first three rounds of the draft?
Or, as we look at the big picture, have the Eagles in reality added two draft picks in Benn and Momah to push the upper part of the depth chart.
We don't know for sure what Kelly wants to run with the offense, but we know his history suggests a lot of spread formations and a run-based attack and a passing game that has some similarities to the West Coast offense. Pat Shurmur, the offensive coordinator, has a WCO background, so that has to mean something.
Both Jackson and Maclin are extremely talented and nobody would argue that. Maclin is in the last year of his contract, a situation the team certainly comprehends.
The likely approach is for the Eagles to see how the board looks when they are on the clock in each round. Wide receiver does not appear to be a pressing, urgent need, but if there is a player still out there who can upgrade the roster, you make the move.
It says here that wide receiver won't be an early-round priority for the Eagles, but that's just a guess. I don't have access to the draft room or the team's big board. I just know what I see, and what I see is a depth chart at wide receiver that offers a lot of everything in every kind of physical package to have success in any offensive scheme.