It was an emotional few minutes at the NovaCare Complex on Saturday when Jeremy Maclin went down in a non-contact drill and stayed on the field for a few minutes until a cart wheeled him off the field and into the athletic training room.
Maclin covered his face with a towel, anguish evident. The crowd applauded as the cart moved past.
It's a tough injury to digest, for a lot of reasons, just two days into full-team workouts. Maclin, entering the final year of his contract, wanted to prove his worth for a new contract with a big season. The Eagles looked forward to Maclin's contributions in an offense that appears geared to his catch-and-fun skills.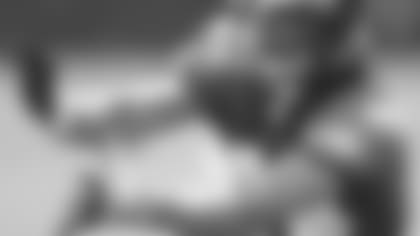 And while no decision has been formally announced as to Maclin's status for the season, let's be logical here: Tearing an ACL in late July doesn't bode well for the year ahead.
Everyone wishes Maclin the best of luck in his recovery. He's a great kid and a hard worker and he's been productive in this league. At the same time, there is no crying in the NFL. There is no time for the team to mope.
The Maclin injury creates a hole that needs to be filled from within the roster, and if the Eagles feel they don't have the resources available at hand, they're going to have to improve the roster in a more creative manner. Are there veterans on the streets who can step in and help? Is there a player or two out there that general manager Howie Roseman has on his emergency list?
Or do the Eagles feel that the current roster is more than capable of smoothing over the void?
Let's take a look at the candidates ...
Jason Avant:A slot receiver for most of his career, Avant has tremendous hands, runs great routes and is a physical receiver. He is one of the game's best inside receivers, so the Eagles may decide to keep him there. Then again, how many three-wide receiver sets do the Eagles have planned with all of these tight ends on the roster? Maybe in the grand design Avant was going to move around more and line up on the outside? Avant lacks Maclin's explosiveness and speed down the field.
Riley Cooper:It is not fair to expect that Cooper can stretch the field as Maclin can, but Cooper has size and terrific hands, and he can separate and make himself a target, particularly in the red zone. Cooper is going to get a lot of reps and a chance to show what he can do here. He has been productive when called upon in his Eagles career.
Damaris Johnson: He has as much short-area quickness as any player on this roster, including DeSean Jackson, but Johnson does not have the deep speed of a player like Maclin. Still, it's going to be interesting to see how Johnson raises his game in his second NFL season. He's shifty and very good with the football in the open field and he's going to be an asset in the offense. It wouldn't be surprising to see Johnson have a chance to start opposite Jackson.
Arrelious Benn: Banged up a little bit with a knee injury, Benn needs to get back on the field and take advantage of the opportunity. He's got good size and he's been able to make plays down the field in his career. We haven't seen enough of Benn to know how he fits in the offense.
Ifeanyi Momah: There is a lot of interest in Momah, who is a promising talent coming back from a year of inactivity. Let's slow down on the Momah train until he shows everyone he is consistent enough to play at a high level in the NFL. Momah has played well early in camp, but let's talk in a week or so after the pads are on and the veteran cornerbacks have shown him all of the looks. Making the leap from inactive one year to NFL starter the next is a quantum one.
B.J. Cunningham: A right foot injury sidelined Cunningham on Saturday and we don't know how long he will be out, but there is no question he needs to get back into the rep brigade and into the rotation quickly. A very productive player at Michigan State, Cunningham has a lot to prove at this level.
Greg Salas: Interesting name that nobody talks about. The truth is, Salas' 27 catches as a rookie in 2011 were a strong start to his career, but his time in New England faded to nothing last season and the Eagles claimed him off of waivers. Can he run well enough to replace Maclin? Can Salas fit in the offense that Kelly has in mind? Would he be a good counterpart to Jackson? He's going to get his reps, that's for sure.
Russell Shepard: The former LSU standout is a raw talent learning the offense, but he's made some plays in the first couple of days of full-team practices. He's not particularly big, but Shepard plays fast and has shown good hands. Now he has to do it when the pads go on.
Will Murphy: He is a non-drafted rookie from Oregon who walked on there and made the team. He knows the scheme. He gets to the right places at the right time. But now the pads go on and defenders are going to get their hands on him. We'll see how Murphy responds.
Dave Ball: Signed on Saturday to give the Eagles some fresh legs at wide receiver, Ball was an extremely productive player at New Hampshire when Chip Kelly coached at the school. Ball has had stints with the Jets and the Bears and has played in the Arena League and in the CFL. He's here to get reps and maybe he comes from nowhere and wows the coaching staff.