Coaching changes have become commonplace in today's turbulent NFL. This offseason, eight teams, a quarter of the entire league, hired new head coaches. Of course, this is the first time in over a decade that the Eagles have undergone a regime change. Because the team's roster is so young and the franchise so stable, only six Eagles have experienced the before and after of a head coaching change in the NFL.
One of the veterans to have lived through such a transition is Michael Vick, who did so in Atlanta when the Falcons hired Jim Mora after seven seasons with Dan Reeves.
"Every coaching change I've ever been a part of was always a smooth transition," said Vick. "I think the personality of the players have to all come together and be receptive of the coach. Any time it's something new, everybody's always willing to give it a shot so it always make the transition smoother."
For some, there is a freedom when a new coach takes over.
"It's some pressure but not really," said Jason Peters based off his experience in Buffalo. "You go out there and you're kind of looser.
"You have to give a good impression, but you also just do what you do. If you do what you've been doing, they're either going to like it or they're not."
Perhaps thanks in part to veterans like Vick and Peters, the Eagles have taken to Chip Kelly. After a roaring opening salvo against the Washington Redskins, Eagles fans are beginning to calibrate their expectations for the 2013 season. From 2003-2012, 65 new hires have coached their first year in a new program. On average, those teams have improved from 5.4 wins to 6.8 wins, for an increase of 1.4 wins.
Coaching Changes Since 2003
New Coaches
Team Wins Prior
1st Year Wins
Average Improvement
65
5.4
6.8
1.4
The greatest single-season improvement came courtesy of the 2008 Miami Dolphins, who went from one win to 11 in Tony Sparano's first year at the helm. However, that was Sparano's only winning season with Miami. Last season's Indianapolis Colts, led by both Chuck Pagano and Bruce Arians, made a nine-win improvement from the season prior. The impressive trio of Jim Harbaugh, Mike Smith and Sean Payton each jumped their team's win total by seven in their first seasons as the helm.
Meanwhile, some of the most successful recent head-coaching hires made modest first-year improvements like Mike McCarthy (four wins to eight wins in 2006), Tom Coughlin (four wins to six wins in 2004) and Mike Tomlin (eight wins to 10 wins in 2007).
Which is all to say that while Kelly and the Eagles hope to join the 27 percent of first-year coaches who have debuted with a winning first season, the organization is in it for the long haul with its new head coach. From the day Kelly was hired, Eagles Chairman and CEO Jeffrey Lurie has referenced Kelly's strength as a "program builder."
"I just think it's not in wins and losses," Lurie told The Philadelphia Inquirer recently. "It's absolutely instilling a culture in the program that (Kelly) brings to it, a sense of preparedness, a pride in being the best you can be for the fans and the team, and winning every day - winning the day, each day. And whatever happens, happens."
Still, the hope is that after the 1-0 start, wins will beget more wins.
"We won the first game and when you win, everything is smoother," said Peters.
"We've all bought in," said Vick. "We love what we do. We have a lot of respect and love for our coach and that's pretty much it."
Last week in this space, the prediction was put forth that the 2013 Eagles would challenge the franchise record for team rushing yards. After a prodigious and borderline silly output of 263 rushing yards on 49 carries (more than any single game of the Andy Reid era), the Eagles rank first in the league in rushing. At the absurdly early one-week juncture, the Eagles are on pace to blow the franchise record out of the water.
Franchise Record: 2,607 rushing yards (1949)
2013 16-Game Pace: 4,208 rushing yards*
The NFL record for team rushing yards in a season is 3,653 by the 1948 San Francisco 49ers.
Helmet hair. For football players, it's an occupational hazard. Hours of practice under a tight, sweaty helmet can create an ugly byproduct in the locker room. So we canvassed the Eagles locker room to get to the bottom of a serious question: Who has the worst hair on the Eagles?
In an extremely scientific survey, 33 players were polled. In order to elicit the most honest answers, players were granted the option of anonymity. Sixteen separate Eagles received votes, which only serves to elucidate the helmet hair pandemic. Two players, Michael Vick and Jon Dorenbos, fell on the proverbial sword and voted for themselves, while three took the high road and voted for nobody.
"Everybody's (hair) is awesome in their own way," said Todd Herremans.
In the end, two front-runners emerged. Incidentally, the two leading vote-getters stand as the two tallest players on the roster, which calls into question the very veracity of the votes. How can their hair be judged if no one in the locker room gets a bird's-eye view? Regardless, 6-foot-8 Clifton Geathers received the most votes, seven, outpacing 6-foot-7 tackle Lane Johnson. For Geathers, the dubious honor, a result of what should be described as a stately, refined patch of silver, serves only as motivation.
"They're just hating. It's my swag," said Geathers. "I've had haters all my life and they're hating on my hair now.
"It's unique. That's what the ladies tell me."
Linebacker Mychal Kendricks offered perhaps the most passionate analysis.
"I like hair with swag," he said. "(Isaac Sopoaga) has some crazy hair, but it's not bad. (Jason) Kelce has good hair. Todd (Herremans') hair is really good too. I know who has the best hair though, me."
If it's unique hair you're looking for, then the final word belongs to offensive lineman Julian Vandervelde. One intrepid Eagle provided outside research on the subject that led us to this impressive photo of Vandervelde's days as a high school football recruit.
"If somebody thinks that's the worst hair, then clearly they have no taste because that was the best my hair has ever looked at any point in time in my life," said Vandervelde. "It will never get there again, but man if I could turn back the hands of time."
For the full results breakdown and a look at some of the winning hairstyles, click the picture below.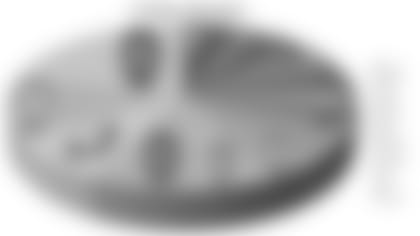 ](http://prod.static.eagles.clubs.nfl.com/assets/docs/HairyPieChart.jpg)
*Each week, we'll sit down with a member of the Eagles to discuss something you may not know about him. This week, loyal Wulf's Den reader Gabe alerted us to a tweet by United States Women's National Team star Abby Wambach in support of a certain Eagles rookie. Naturally, Bo Knows was on the case.
*
Bo Wulf: What's the background on how you know Abby Wambach?
Zach Ertz: Well my girlfriend's on the National Team with her.
ZE: Yeah, and they were roommates. So that's how we know each other.
BW: Who's your girlfriend?
ZE: Julie Johnston. She's a senior at Santa Clara right now but she goes back and forth on the National Team when she can.
BW: So I saw that you were tweeting about the USA-Mexico game the other night, are you a big fan?
ZE: Yeah, I think dating a soccer player you kind of have to be a big fan. I want to see our country do well and I would say the whole country kind of rallies around the soccer team when the World Cup comes around, so that's fun to see.
BW: Do you have a favorite player?
ZE: Landon Donovan, Clint Dempsey and Tim Howard are probably the three that stick out but I think Beasley, Michael Beasley is probably my favorite.
BW: You mean Michael Bradley?
ZE: Yeah, Michael Bradley. I was confusing him with DaMarcus Beasley.
BW: I was going to say, I know you played basketball in high school but Michael Beasley would have been a weird favorite player. I'm glad you went Bradley though,  he's my favorite too.
ZE: Oh yeah, Bradley's a baller.
BW: You like the big dome?
ZE: (Laughs) Yeah. He works hard, he does everything right.
BW: Do you have a least favorite team? Would it be Mexico? That's the rival.
ZE: Yeah, I guess so but I don't really root against any countries. I'm a big Barcelona fan though on the club side.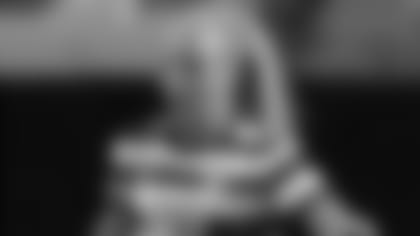 BW: So who does your girlfriend like?
ZE: She likes [Lionel] Messi. That's her boy, so I kind of just tag along.
BW: So how long have you been riding along on the soccer train with her?
ZE: About a year now, but Andrew Luck is a big soccer fan so even at Stanford he kind of got a lot of people into it.
ZE: Oh yeah, I'd like to say I'm pretty good. But sometimes I lose every now and then.
BW: Have you ever played soccer? I know you were a basketball guy growing up.
ZE: Yeah, I played growing up until I was about 10, 12 or somewhere in there. It just kind of interfered with basketball and football so I had to switch.
ZE: Defense and goalie. Goalie's easy, I could play that right now.
BW: What do you think the score would have been against Mexico if you would have been the goalie instead of Tim Howard?
ZE: Two-zero hopefully. The defense played great in the second half.
BW: Dos a cero. He did really only have to stop a couple shots.
ZE: Yeah. Probably 2-1. One of their first shots would have been a tough save, but hopefully around the same.
BW: And have you ever played against your girlfriend?
ZE: Yeah, we'll go out there and shoot every now and then, this past offseason. I kind of just play goalie, catch the ball. It's good for football too, the reactions. Usually I save more than I let in but sometimes she gets the better of me.
BW: It's like a "Love & Basketball" kind of deal?