UPDATE:The Eagles announced that Jeremy Maclin tore the ACL in his right knee as a result of an injury sustained during Saturday's practice. 
Wide receiver Jeremy Maclin suffered a right knee injury during Saturday's practice which resulted in the fifth-year player being carted off the field.
"He just came off the line of scrimmage and his knee buckled a little bit," fellow wide receiver DeSean Jackson said. "It's an unfortunate situation. Hopefully, it's not too bad."
Jackson and Maclin were the starting wide receivers for the highest-scoring offense in team history in 2010 and the offense which gained the most yards in franchise history one year later.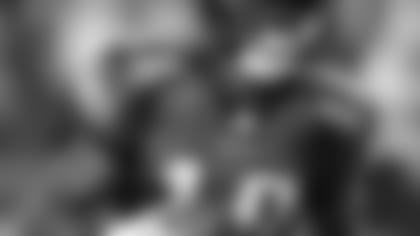 "He's a great player. He's done some great things for this organization," Jackson added. "Hopefully it's not too bad, so he can get back out here and play for us this year. Any time a player goes down on a stretcher and things like that, you definitely have to be concerned. Until we know further, just going to have to keep praying for him and hope he's all right."
Guard Evan Mathis felt "terrible" since Maclin is someone who loves the game of football.
"You hate it more for that individual than for its impact on the team because you know how much, especially someone like Mac, who was all-in, eat, breathe, drink, sleeps football and has done a lot for this team and wants to do a lot more. It's going to be hard on him mentally if it's bad," Mathis said.
"No matter how bad it is, Mac's the kind of guy who will get it fixed, get it prepared and get it back where it needs to be eventually."
Maclin is unfortunately no stranger to adversity. He endured a difficult childhood and was taken in by the family of his little league football coach. In 2011, Maclin had a lymphoma scare prior to the start of Training Camp, but persevered and was ready for Week 1 and played in 13 games collecting 63 catches for 859 and five touchdowns.
The Eagles' first-round pick in 2009 (No. 19 overall), Maclin garnered a team-high 258 receptions over the last four seasons. In fact, no wide receiver in franchise history has caught more passes than Maclin in his first four years. Maclin is entering the final year of his rookie contract.
Following the announcement, Maclin tweeted the following ...
Appreciate all the love and support twitter fam....sad day but I have setbacks my entire life. Minor setback ... http://t.co/DiFGrrmI5D — Jeremy Maclin (@jmac_18) July 27, 2013