(Editor's note: This story was originally posted on August 5 and has been updated in honor of our Salute to Service coverage.)
As midnight green and white confetti fell in Minneapolis on February 4, and the Eagles celebrated their first Super Bowl title, the Somits family in Muncy, Pennsylvania celebrated together as well.
The evident excitement took place in a living room covered in Eagles gear. Pictures of players rested on tables, green and white posters and signs covered the walls, and Eagles blankets were draped on the couches.
On one of the couches rested a kelly green helmet that belonged to 10-year-old (and head decorator) Wesley Somits. As naturally as the relic from the 1980s fit in with the decor, this piece of memorabilia held extraordinary value. It had belonged to a man who would have loved to be in that room, celebrating his favorite team's long-awaited victory with his family. It had belonged to someone who everyone in that room dearly missed.
The Super Bowl took place nearly three years after Staff Sgt. Shawn Somits had taken his life, a victim of post-traumatic stress disorder stemming from his years overseas in the U.S. Army. His now 11-year-old son, Wesley; wife, Daisy; 14-year-old daughter, Faith; sister, Stacy; and parents John and Charlene thought about him a lot on that historic night.
"He was just an overall great person," said his sister Stacy Somits Cuddeback. "He was a little bit of a jokester. He was quick to help others without being asked. He would just do things and just enjoyed being around the kids."
Shawn grew up in Muncy, Pennsylvania a small town in northern Pennsylvania about a three-hour drive from Lincoln Financial Field. He was an athletic, competitive kid who loved being outdoors and played football for his local Pop Warner League. His Eagles helmet was displayed proudly in his bedroom.
"He was just the typical all-American, blonde-haired kid," Stacy said. "He did a lot of athletic activities and just loved being outdoors. He liked to fish. He liked to hunt. And he loved football."
Shawn met his wife, Daisy, at a picnic when the two were students at Penn College, a clever set-up by Daisy's cousin Chad Satori. They began dating and were engaged two years later. They married right before Shawn was deployed in February 2003. He would serve during Operation Iraqi Freedom in Iraq and Kuwait with the 320th Military Police Battalion, receiving numerous service medals and commendations.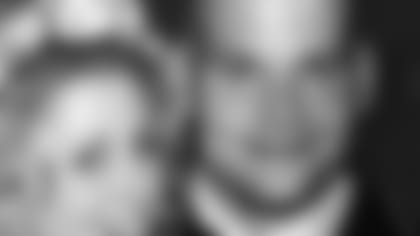 Soon after Shawn left, Daisy found out she was pregnant and told Shawn right before he was sent to Kuwait. All the while, she told her future daughter, Faith, that she was "not allowed to come out" until her dad was home. The timing was perfect.
"She ended up being born three weeks early while Shawn surprised me by coming home on leave early," Daisy said. "I went right into labor and had her because she wanted to meet her dad. And he got to be with her for two weeks before he had to go back."
When Shawn returned from his service, he began working at Allenwood Federal Prison as a corrections officer, a popular career for former military members. At home, he also spent time with his kids, coaching Wesley in the same youth football league he played in as a child. He was his goofy, fun-loving self.
"Our first house had one bathroom, and one day he said he was going to replace the toilet," Daisy said. "When I came home, just the bathtub was left. The walls were torn away. Everything was gone. Because when he started work on one thing, he wanted it to be perfect.
"He was very creative," she added. "He was very protective. He was a very good partner. Everything we did was together."
But during that time, Shawn faced internal struggles, ones that were not apparent to his friends and family. John said there were plenty of times the two spent hours together hunting or fishing with no clear signs or discussions of depression or fear. Daisy noted his personality as a protector may have kept him from sharing his pain.
"I lived with and was married to that man and I had no idea that that's what he struggled with," Daisy said. "And you worry about that when they're away that they're not going to make it home, but once I picked him up, I thought that part was over."
"It doesn't matter the difference between people who are killed in action in a war or people that died from a war that wouldn't leave them," Stacy said. "And that's important. As upsetting as it can be, we have always openly talked about that he died by suicide but we don't want that to define him either because he was so much more than that."
Shawn passed away on April 2, 2015. Talking about Shawn's death, while difficult, is important for the Somits family because they don't believe the struggles military members face when they return home are well documented.
It's why Stacy has participated in several marches and events for PTSD and suicide awareness and prevention, meeting a network of other families facing similar situations. And it's why John, who himself served in the Army, began a program that educates prisons about the problems their former military employees endure regularly. The whole family is also involved with the **Tragedy Assistance Program for Survivors (TAPS)** which offers support for grieving families and arranged Sunday's event for the Somits.
"These guys go through hell over there and you think they're safe when they get home, but they just start a whole new hell of their own," John said. "So we're working with some veterans groups with the soldier's creed where they say 'Leave no man behind,' and we're trying to change that motto to 'Leave no man behind physically or psychologically.'"
"What we don't think about is how other people are affected," Stacy said. "And it's kind of like dropping a pebble in a pond. And it may be the tiniest rock, but the rings that go from that get bigger and bigger and they reach further and further so every time something like this happens, you're actually connecting to other people and you might find somebody else you know or connect other people that really just need help."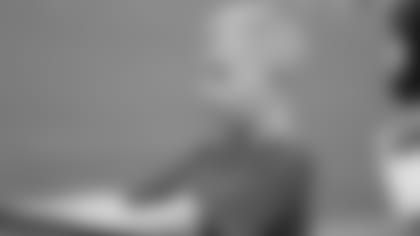 They simply want Shawn remembered for the person he was and keep the family close in times of mourning. John and Charlene now live just down the street from Daisy, Faith, and Wesley. They see each other often and say it is rewarding to see Shawn live on through their two grandchildren.
"We're just unbelievably proud," John said. "We feel our son is up there watching them. And, especially with Wes, it's like raising Shawn again. Some of the things he comes out with, he's very much like his dad, it's almost like a repeat of raising Shawn. It's very helpful for us."
"I think that Wesley is a lot like him," Daisy said. "He's very witty, he's very funny, and he has the competitiveness of his father. Sometimes when I'm talking to him, I feel like I'm talking to a ghost."
Football also offers them a chance to connect each and every week. Wesley still plays for the same local league his father played in and he goes to his grandparents' house to watch Eagles games. The Super Bowl was the culmination of a season of joyous reunions.
"Wesley was ecstatic," Daisy said. "It's wonderful because it's something that Wesley does with his grandparents every Sunday. My in-laws, they came to the house, they were there for that game (the Super Bowl), and they got to enjoy that with Wesley which was such a blessing. Typically, they watch the games at their house with Wesley, just like they did with their son. That's why this is such an awesome experience for them to go and see the Eagles."
And the most important symbol they could share with Wesley was Shawn's old helmet. John found it two years ago and knew where it should go.
"Wesley had gotten an Eagles helmet and I had forgotten about Shawn's and I remembered we stored it up in the attic," John said. "So I searched through there and found it and said, 'Guess what Wes, we have another Eagles helmet for you.' He was really thrilled to have one that belonged to his dad."
On Sunday, August 5, the Somits family gathered together at Lincoln Financial Field on Military Appreciation Night to hold the flag that Shawn defended in his service. They will grieve and remember the man they miss, all the while bringing awareness that could help others facing Shawn's struggles.
But most of all, they will enjoy the day, taking in the practice and a team that they love. It's something they all looked forward to sharing together.
"It really is just heartwarming to know that there's so much support out there and it brings everyone together," Stacy said. "It just doesn't matter what negative things are going on. For that moment in time, our hearts are at peace and we're just all together as one."