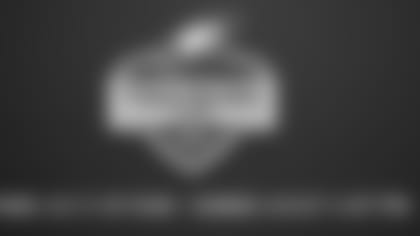 The Philadelphia Eagles announced their 2016 Training Camp schedule on Wednesday. Rookies, quarterbacks and selected veterans will begin practice on Monday, July 25. All remaining veterans will report to camp on Wednesday, July 27. The first full-team practice session will take place on Thursday, July 28 at 3:30PM.
The majority of the Training Camp practices will be held at the NovaCare Complex and will be open to a limited number of Eagles season ticket members randomly selected from every section of the stadium. Most training camp practices at the NovaCare Complex will begin at 8:15AM.
This year's training camp also features two open practices at Lincoln Financial Field on Sunday, July 31 at 10AM and Sunday, August 14 at 7PM. The two open practices will be free of charge and will not require a ticket for entry. Seating at Lincoln Financial Field will be on a first-come, first-serve basis.
The Eagles are not scheduled to practice on Tuesday, August 2, Tuesday, August 9, and Friday, August 12. Training camp ends on Tuesday, August 16. The Eagles open up their preseason schedule on Thursday, August 11 by hosting the Tampa Bay Buccaneers.