The Eagles host the Buffalo Bills tonight in their first home preseason game of 2017. From the latest news to how to enjoy the showdown, here's what you need to know for Thursday, August 17.
1. This MMQB Analyst Has High Praise For Carson Wentz
In his season preview of the Philadelphia Eagles, The MMQB's Andy Benoit dropped this bomb.
Benoit chose Wentz over Indianapolis' Andrew Luck because the former is healthy and three years younger.
"With an expanded understanding of the NFL game and Doug Pederson's offense, an upgraded wide receiving corps and more trust in his offensive line, Wentz will approach top-10 QB status before long," he added.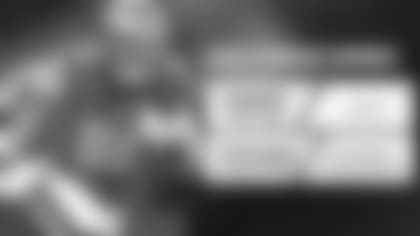 2. How To Experience Bills-Eagles
You can watch the Eagles Network Broadcast with Scott Graham and Mike Mayock in the booth and Dave Spadaro on the sidelines on NBC10 or any of the TV stations listed here.
If you want to hear Merrill Reese and Mike Quick, they will be on SportsRadio 94WIP as well as the desktop version of PhiladelphiaEagles.com.
NFL Game Pass also provides fans who are out of the Philadelphia market with the ability to watch the preseason games live.
NFL Network will re-air the game on Friday at 10 a.m.
3. Jim Schwartz Made A Special Moment Happen
The Eagles welcomed back their alumni for Wednesday's walk through session ahead of tonight's game. During the practice, defensive coordinator Jim Schwartz went over to the sideline and requested that former wide receiver Fred Barnett come out onto the field. Barnett lined up for one red zone snap across from Malcolm Jenkins. Nick Foles floated the ball and Barnett caught one last touchdown. Schwartz wanted to create a nice send-off moment as he understands the careers of most players end without much fanfare.
4. John DeFilippo Impressed With Wentz's Development
Quarterbacks coach John DeFilippo liked what he saw from Carson Wentz's preseason opener last Thursday night.
"You like to see the poise in the pocket early in the season. Carson looked very, very calm in the pocket which for early in the year looks really, really good," DeFilippo said on the Eagles Live podcast with Dave Spadaro. "The throw to Mack Hollins where he made Clay Matthews miss off a line game was fantastic, keeping his eyes downfield and making a play."
5. More Big Things For Derek Barnett?
6. Nigel Bradham Squares Off Against His Former Team
7. This Is A Really Funny Story From Howie Roseman
8. The Eagles Cheerleaders Are Ready For Gameday!