When the Eagles began searching for a new director of digital and social media last fall, they zeroed in on one key skill set – the same one that an air traffic controller might have: the ability to keep a lot of things up in the air at the same time.
It just so happens Linda Thomas was a former air traffic controller – in the Air Force.
On Monday night, just before the Panthers-Eagles game kicks off at Lincoln Financial Field, the team will ask those who have served or are currently serving our Armed Forces to stand and be recognized by the nearly 70,000 fans in attendance. Thomas, who is seated on gameday in the third row of the press box next to the team's media relations department, will be among those who are acknowledged.
"It's more of a humbling thing because serving my country in the Air Force was something that helped me grow," Thomas said. "It's nice when people say, 'Thank you for your service.'"
After the Levittown, Pa. native graduated from Pennsbury High School, Thomas was faced with one of two scenarios - either go into the workforce and save to go to college or enlist to pay for school. She didn't come from a military family. Thomas just wanted an opportunity and believed that the Air Force provided one.
Thomas wanted to use her writing talents to help serve our nation behind the scenes as a public relations specialist. However, the recruiter weaved a tale that she would not get into the Air Force with that job designation so he said to put down air traffic controller and just change after arriving on base. Well, that story didn't fly at Lackland Air Force in San Antonio.
"When I got down to Texas, they said, 'We need air traffic controllers so your job designation won't change,'" Thomas recalled.
After eight weeks of basic training at Lakeland, Thomas was sent to Biloxi, Miss. for six months of air traffic controller training.
Then, the Gulf War began.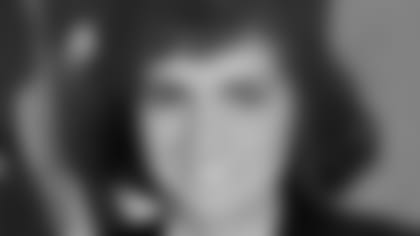 Thomas was deployed to Incirilik Air Force Base in Turkey, situated 35 miles inland from the Mediterranean Sea and roughly 175 miles from the border of Syria. As a radar air traffic controller at the base, Thomas was one of four people - three controllers and a watch supervisor - during each 12-hour shift who would monitor the arrivals and departures of the planes heading out on missions, or sorties. Incirilik also had to keep track of the flights from the U.S.S. Saratoga docked in the Mediterranean.
As an approach controller, Thomas managed the flights as they were at different altitudes. Unfortunately, the flights were not spread out through the course of the day. The missions typically all went out at once and returned at the same time. The added challenge was planes coming back could be flying in bad weather, low on fuel or encountering another emergency. This is when Thomas had to think on her feet as her quick wits would be critical in averting a tragedy.
During her tour in Turkey, the U.S. embarked on a joint mission with the British, French and Italian Air Forces. U.S. and French planes were converging upon Incirilik at the same time from different directions. Bad weather impaired the radio communication between the planes. Oh, and to complicate matters even more, the French pilots didn't speak English. Thomas relied on her high school French lessons to stack the planes at different altitudes before giving them permission to land.
"How do you remain calm? There's just a certain amount of digging in and doing it," Thomas said. "But there are moments when people panic. That's why the watch supervisor is there, also. So you are not only looking at it, but you have somebody who's behind you saying, 'What about this? What about that?'
"Everybody knows that all of the things you say while you're controlling traffic, it's all recorded. After the incident with the French pilots, we reviewed and transcribed the tapes, just because there was such madness. At the end, my chief said to me, 'I don't know how you did all of that.' I don't know. He was just amazed."
Thomas was recognized for her efforts on the mission as she was named the Controller of the Quarter and the Airman of the Year. Thomas may never have imagined herself as an air traffic controller when she left Levittown, Pa., but many of the brave soldiers who protect our freedom have her to thank for looking out for them.
Following her tour of duty in Turkey, Thomas was stationed at Grand Forks, N.D. overseeing the airspace for the largest flying club in the United States at the University of North Dakota. Was it any less stressful? Thomas went from working with elite pilots to students in both the air and on the ground. Not all of them had nerves of steel like Thomas.
Following her enlistment, Thomas earned a degree in English from the University of Maryland. She landed a graphic design job at an agency in Tennessee that did work for NASCAR driver Jeff Gordon before coming back east to be close to her family. A lifelong Eagles fan, Thomas joined the team a year ago and has put her expertise from the battlefield into action.
"When something bad is going on, I can put that in the rear-view mirror and focus on what's going on right now that needs to be fixed, and then to deal with everything else later on," Thomas said.
While she did not grow up in a military family, Thomas' son, Jake, the oldest of three, has followed in his mother's footsteps and is enlisted in the Air Force. He'll be on Thomas' mind Monday night when she, and the other servicemen and women, are honored at Lincoln Financial Field.