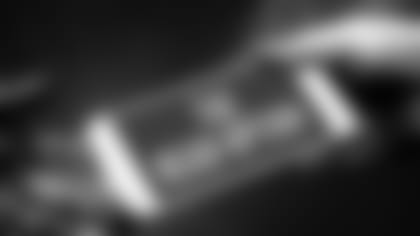 Good afternoon, Eagles fans! As 2015 officially comes to a close tonight, the Eagles' search for a new head coach is in full swing and don't forget about Sunday's seaon finale against the Giants. Clearly, there is a ton of Eagles news right now. Make sure you're caught up by reading the December 31st edition of the Read-Option ...
A Day Of Explanation And Reflection - Dave Spadaro
"Chairman and CEO Jeffrey Lurie acted swiftly and decisively, after some long thinking and consideration of the "trajectory" of the Philadelphia Eagles, when he made the move to release head coach Chip Kelly on Tuesday evening and immediately begin the search to build for the future.
Lurie met the media on Wednesday afternoon and outlined the decision on Kelly, who compiled a 26-21 record here, including a 6-9 mark in 2015 with a disappointing second-half slide at 2-5 heading into Sunday's finale against the New York Giants.
'It's important to really carefully evaluate and analyze, not to be impatient, not to react to a series of games, so every season I have to carefully look over everything,' Lurie said. 'This was a three-year evaluation of where we are heading, what is the trajectory, what is the progress or lack thereof and what did I anticipate for the foreseeable future.'
For only the second time in team history, an interim head coach – offensive coordinator Pat Shurmur – will oversee the team in its final game of the season. It happened back in 1984 when defensive coordinator Fred Bruney replaced Marion Campbell and led the Eagles to a 37-35 win over Minnesota. Lurie and the search team, including team president Don Smolenski and executive vice president of football operations Howie Roseman, are in the process, the very early stages of hiring the 23rd head coach in team history (including Bruney and Shurmur) and the fourth hire of Lurie's tenure, which began in 1994.
Lurie's message on Wednesday was about changing the direction of the football team and again making the Eagles a force in the NFL. The Eagles haven't won a playoff game since 2008 and have missed the postseason the last two years. The expectations for 2015 were very high after an active offseason of revamping the roster, and 6-9 constitutes a tremendous letdown for the team and the fans."
"When leaving the NovaCare Complex following Tuesday's training session, none of the Eagles' players had any inkling of what was about to come.
Quarterback Sam Bradford recalled a hard day of practice, followed by a short breakdown - a schedule they followed on any given day. He and his teammates felt positive about the work they'd put in that day as they look to end 2015 on a positive note.
However, as they exited the field, never once did it cross their minds that the training session would be their last with Chip Kelly as head coach.
Once the news broke at 7:12 PM, it spread like wildfire. Linebacker Brandon Graham got a phone call from his dad. Linebacker Connor Barwin checked his phone and saw a notification from the Eagles' app. Running back Kenjon Barner's parents FaceTimed him. Tackle Lane Johnson received a text from a teammate.
The common thread among them all was that Kelly's release, and its timing, came as a complete shock.
'I knew something was going to happen, but I didn't think it was going to be this dramatic, especially at this time during the season, last week of the season,' Graham said. 'But, I understand why.'
The team was not in the dark for long, as it met with CEO and Chairman Jeffrey Lurie early Wednesday morning for a players-only meeting. Following practice Wednesday, the players expressed their understanding of Lurie's decision. Now, the focus has shifted to the future of this franchise, but first each and every person on the team wanted to recognize the good Kelly did during his tenure in Philadelphia and the achievements they accomplished together.
'Obviously, I owe a lot of debt to Chip,' tight end Zach Ertz said. 'He brought me into this great city, a city I want to play in for a lot of years. But, at the same time it's very difficult to go through this. I'm very thankful for everything that he did for me, but I'm also very excited for the future.
'I've played in a lot of different systems. I played in the West Coast (offense) in college. I played in the spread kind of offense here. I'm really looking forward to the next opportunity. I think it's going to be a good one for this team.'"
360 Update: The Search Begins
The Hiring List - Robert Klemko, The MMQB
"1. Hue Jackson, Bengals Offensive Coordinator
Age: 50
College: Pacific
Pro experience: 15 seasons, one as head coach (Oakland 2011)
Head coaching record: 8-8
This summer we called him a 'wild card,' and a guy who has 'built a marketing machine around his candidacy.' Jackson called me on that last part (he reads everything). Five months later, and the Bengals have the fourth-best scoring offense in the NFL, led by vastly improved quarterback Andy Dalton. To boot, the Bengals split two games after Dalton got hurt. 'You know why [Jackson will] be the top candidate?' one source told us. 'Look at what he just did with A.J. ----ing McCarron.'
Sean McDermott, Panthers Defensive Coordinator
Age: 41
College: William and Mary
Pro experience: 17 seasons, seven as coordinator (Philadelphia 2009-10, Carolina 2011-present)
The emergence of Josh Norman and Kawann Short just adds to the list of defensive stars developed under McDermott, who took Carolina from last in the league in DVOA (Football Outsiders' measure of efficiency over the course of a season) to a consistent Top 5 defense. The big mystery with McDermott is how he would manage an offense, making his choice of offensive coordinator a critical piece of the hiring process.
Josh McDaniels, Patriots Offensive Coordinator
Age: 39
College: John Carroll
Pro experience: 15 seasons, two as head coach (Denver 2009-10)
Head coaching record: 11-17 (0-0 playoffs)
The offensive guru with a disastrous stint as head coach in Denver received a number of No. 1 votes from our source pool. Problem is, there's doubt about Belichick underlings in much the same way organizations now doubt Alabama draft prospects who achieved success under Nick Saban. But McDaniels' supporters are staunch. 'He's been thoughtful and truly reflective of the mistakes he made,' said one evaluator. 'I think that will come through in his interview.'"
Shurmur Right Man To Succeed Kelly - Bob Brookover, Philadelphia Inquirer
"Shurmur, 50, would not be a popular choice outside of the locker room. His only head-coaching experience came with Cleveland during the 2011 and 2012 seasons. He was fired by former Eagles president Joe Banner after going 9-23 with the Browns. Given the history of head coaches in Cleveland, this should not be held against him. The Browns have had three winning seasons since 1990. Bill Belichick had one winning season in five years with Cleveland.
Look at the rest of Shurmur's resume and match it with the criteria Lurie laid out for his latest coaching search and the man who has been the Eagles offensive coordinator the last three seasons makes perfect sense.
'Number one, a strategic thinker,' Lurie said.
Shurmur spent 10 seasons working under Andy Reid with the Eagles in a variety of roles, including quarterbacks coach to Donovan McNabb, and two seasons and 15 games under Kelly as the team's offensive coordinator. In between, he was the head coach with the Browns and the offensive coordinator with the St. Louis Rams. His final season in St. Louis was Sam Bradford's rookie year and a lot of people were excited about how the quarterback played that year.
Lurie said he does not see 2016 as a rebuilding year. If that's true, he should want as smooth a transition as possible. Shurmur would provide that. For all his faults, Kelly had a lot of innovative thoughts. Keep the best of Kelly's ideas and fuse them with the best of what Shurmur learned under Reid and you have the potential for a unique 'strategic thinker.'"